Conserving a Gallery favourite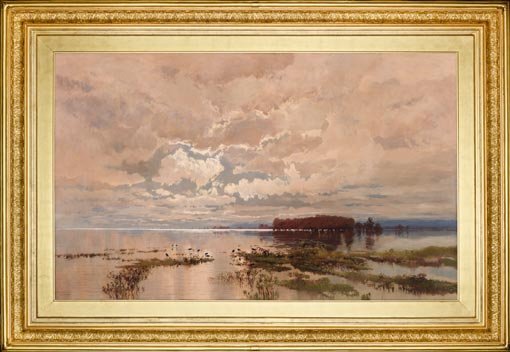 It's one of the Gallery's most-loved works of art and now it's back on display in its magnificent gold-leaf gilded frame after a major conservation project that was also an Australian first.
The Bank of America Merrill Lynch Art Conservation Project chose WC Piguenit's The flood in the Darling 1890 1895 for its international initiative, which provides grants to help conserve important works of art and cultural treasures across the globe.
We're the first Australian museum to be supported by the project, joining the likes of the Guggenheim Museum of Art in New York and The Louvre in Paris.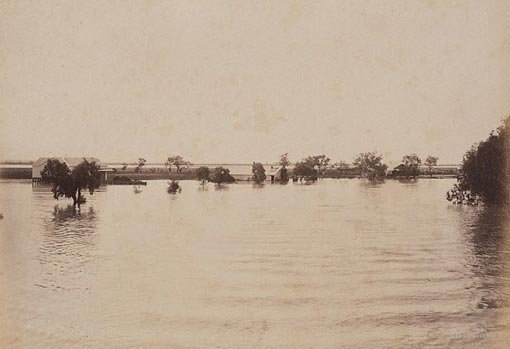 Born in Hobart in 1836, the son of a convict, William Charles Piguenit is often credited as the country's first Australian-born professional artist.
In 1890 he was an eyewitness to the floods along the Darling River, NSW, that submerged the town of Bourke. He wrote in a letter: 'An idea of what has taken place can be formed from the fact that the Darling which averages, in ordinary seasons, from 100 to 200 yards [about 90 to 180 metres] in width, is now in some points 30 to 40 miles [48 to 65 kms]... the country being so covered with water as to resemble a sea.'
Rather than focus on the destruction, Piguenit depicted the vastness of sky, land and water, which seem almost to merge.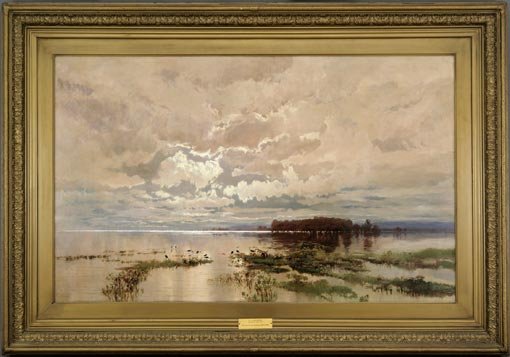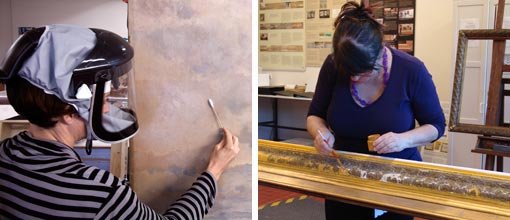 The 1895 painting needed cleaning and repairs to the canvas and a major restoration of the frame, which took painting conservator Andrea Nottage one month and senior frames conservator Barbara Dabrowa eight months to complete.
As always, the process took us through layers of history to reveal much about how the work was painted and displayed.
Previous post: When Brett met Francis
Next post: Picasso and Bacon: two giants of art

September 21 2012, 9am
by Carolyn Murphy
Head of conservation