Class, crims, sex and Soho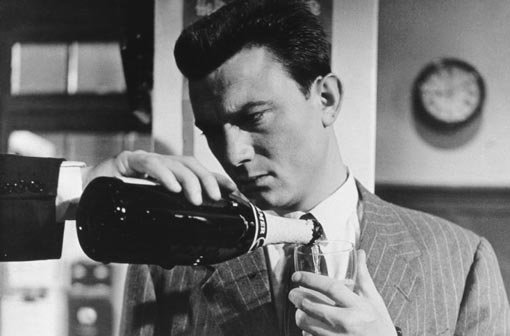 Still from the 1959 film Room at the top, one of the defining works in the revitalised British cinema of this period
With a major retrospective on the horizon, I was researching the life and times of painter Francis Bacon. Revered as one of the greatest names in post-war British art, my research confirmed that he was also a legend in the hedonistic London social scene, a man whose night-time exploits included drinking, gambling and sexual adventure.
The spark of an idea came when I discovered the existence of a letter to notorious criminal Ronnie Kray – typewritten and signed by Bacon on Marlborough Gallery letterhead, dated 27 September 1989, and sent to Kray when he was in Broadmoor, a high-security psychiatric hospital in Berkshire, England.
Dear Ronnie
Thank you for your letter and for your drawing. I am glad to hear you are well. I wish I could say the same for myself as I have been ill for some time.
About your friend Paul Lake, I will write to him in reply to his letter.
Yours very sincerely,
Francis Bacon
Ronnie was one of the Kray twins, who were feared throughout London in the 1950s and '60s. The brothers were gangsters involved in armed robberies, violent assaults and murder, but they also owned nightclubs and casinos which were frequented by the rich and famous – entertainers, politicians, gentry and aristocracy. As celebrity criminals, they were part of the Swinging London scene, regarded as successful and dangerously attractive. Arrested in 1968, both were sentenced to life imprisonment. Ronnie was certified as insane.
I began to speculate on a possible friendship between Ronnie Kray and Francis Bacon. While in hospital, Kray had begun to paint scores of small, naïve, sombrely coloured landscapes. Had he sent one of his moody works to Bacon as a gift? I pondered the intersections of the London worlds they inhabited. Both were famous because of their occupations and the outlandish lives they led. To an unusual degree both straddled the broad strata of British class and society and undoubtedly spent time rubbing shoulders with rich and poor, famous and infamous in the same Soho nightclubs. George Dyer, Bacon's lover in the '60s, was working class and had been a burglar. Kray originated from the working-class East End of London.
In terms of conformist British society, both Bacon and Kray were sexual outlaws. They were self-confessedly and promiscuously homosexual – although evidence suggests Kray was more comfortable with his sexuality than Bacon who, at a time when homosexual love was illegal in Britain, described his attraction as an 'affliction'.
With these connections in mind, I decided to program films that explore class – the defining feature of British society – as well as sexuality, criminality and race. In a fascinating and fortuitous parallel, the late 1950s and early '60s saw British cinema explode with new energy. Throwing out stuffy, middle-class drawing-room comedies and war-obsessed dramas, young directors from theatre, television and documentary united with a new breed of actors to create a socially-conscious, aggressively working-class cinema, trampling taboos of sex and class.
Like the exhibition Francis Bacon: five decades, the resulting film series Hitting rock bottom in post-war England covers several decades, beginning with the 1950s and ending in the late '80s. These often groundbreaking films offer a survey of the changing social structure in Britain in the second half of the 20th century, exploring the effects of World War II, the decriminalisation of homosexuality and the puritanism that regulated a class-ridden British society.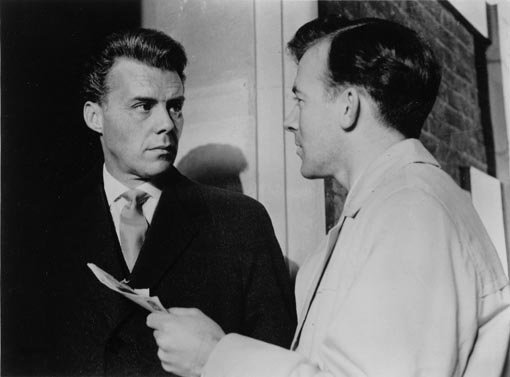 Watch a trailer for Victim on YouTube. One of the first films to deal directly with homosexuality, it screens at the Gallery on 14 and 18 November 2012.
Come to a lecture by Justice Michael Kirby at the Gallery on 11 November, where he'll discuss the Wolfenden Report which aimed to decriminalise homosexuality.
Previous post: Picasso and Bacon: two giants of art
Next post: Tick, tick, tick... Bacon and time

November 01 2012, 9am
by Robert Herbert
Curator, film (until June 2017)