Chinese artists in the Archibald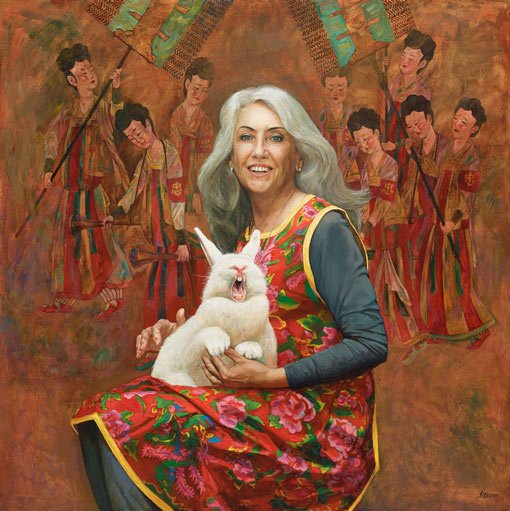 Jiawei Shen How to explain art with a white rabbit, Archibald Prize 2015 finalist
When the Archibald Prize for portraiture was established almost 100 years ago, it's unlikely anyone would have been able to imagine the impressive contribution that artists from China would one day make.
Yet in the last few decades, more than 20 artists born in China have been selected as Archibald Prize finalists, displaying remarkable adaptability and providing a unique perspective on Australian culture.
This year, there are three Chinese-born artists among the 47 in the exhibition. For two of these – Wei Bin Chen and Tianli Zu – it is their debut in the competition.
Wei Bin Chen (also known as Jeffrey) was born in China in 1964 and graduated from Guangzhou Academy of Fine Arts in 1987. A practising architect in China, he exhibited work in multiple group exhibitions across East Asia before immigrating to Australia in 1991. He painted himself for his Archibald portrait, partly, he says, because his level of English limited his ability to communicate with potential sitters.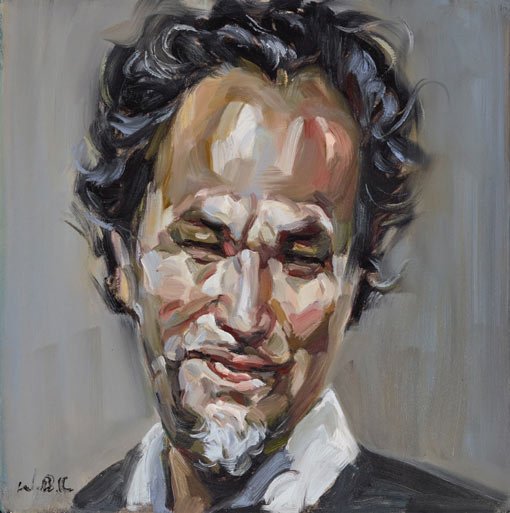 Tianli Zu is a Chinese-born Australian multimedia artist, who is interested in the interplay of yin-yang. She has a Bachelor of Fine Arts from the Central Academy of Fine Arts in Beijing and, since moving to Australia in 1988, a Master of Fine Arts and a PhD from Sydney College of the Arts. Her Archibald subject will be familiar to many who know the Gallery: our former director, Edmund Capon, who is also a specialist in Chinese art.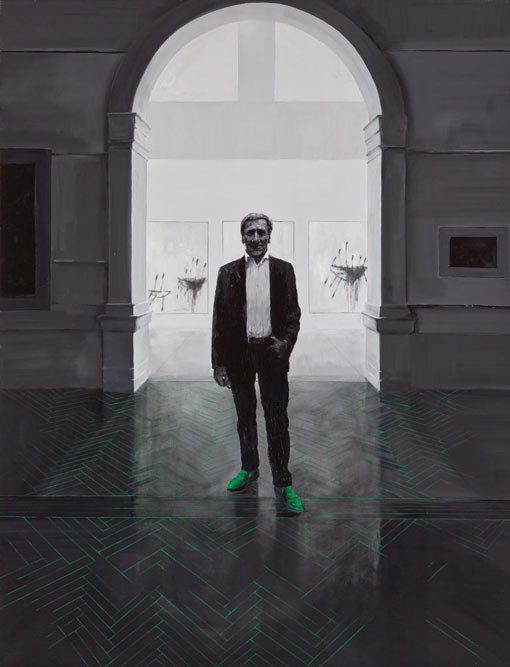 For Jiawei Shen, it's his 14th time in the Archibald Prize. He has also been in the Sulman Prize three times, winning in 2006.
Born in Shanghai in 1948, Shen was an artist of considerable fame in China before he relocated to Australia in 1989. His Archibald subject in 2015 is Judith Neilson, founding director of Sydney's White Rabbit Gallery, which holds the largest collection of post-2000 contemporary Chinese art outside of China.
This year, Shen has also curated A retrospective of Chinese Archibald finalists, an exhibition of over 20 works at the China Cultural Centre, Level 1/151 Castlereagh Street, Sydney until 27 August 2015.
You can also browse the works of Chinese artists in the Archibald online anytime
Previous post: Bringing sound to silence
Next post: A social network: connections to Julia Margaret Cameron

August 12 2015, 12pm
by Kirsten Tilgals
Online producer