Changing face of the Archibald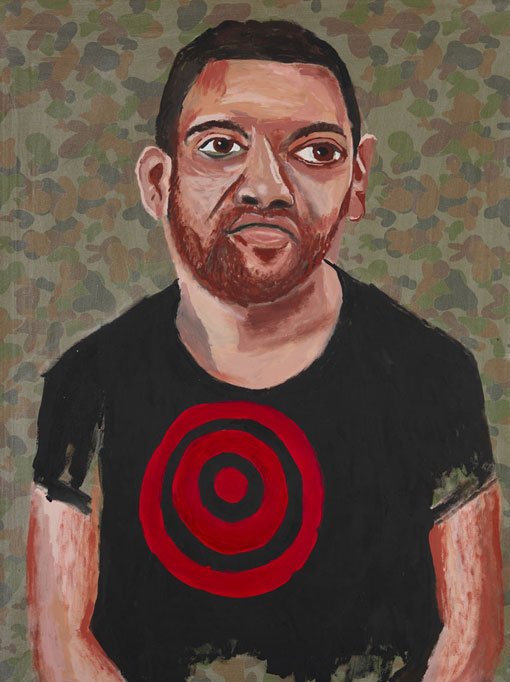 Vincent Namatjira's portrait of Tony Albert from the Archibald Prize 2019
It used to be that the Archibald Prize seemed to be predominantly a picture gallery of white men in suits, and sometimes their wives and daughters, but the prize – like the country it reflects – has been slowly changing.
This year, there are more works focusing on women sitters than men, including artist and Zen Buddhist Lindy Lee – the subject of this year's Archibald Prize winning portrait by Tony Costa.
Lee, who has appeared as a subject in the exhibition twice before, is one of several sitters of Asian heritage in the 2019 exhibition.
There are also eight Indigenous sitters – the most we have on record for any one year – with three of these portraits painted by Indigenous artists.
Unsurprisingly, artists are the most common subjects – there are 11 self-portraits and 17 paintings of fellow practitioners this year – and there are two portraits of art world figures: the late Edmund Capon (former director of the Art Gallery of NSW, in his third appearance) and Alexie Glass-Kantor of Artspace. But other subjects come from the worlds of acting (four), media (four), music and dance (four), fashion (two), sport (two), business, education, food, law and medicine (one each). Take a look at the portraits organised by the sitter's occupation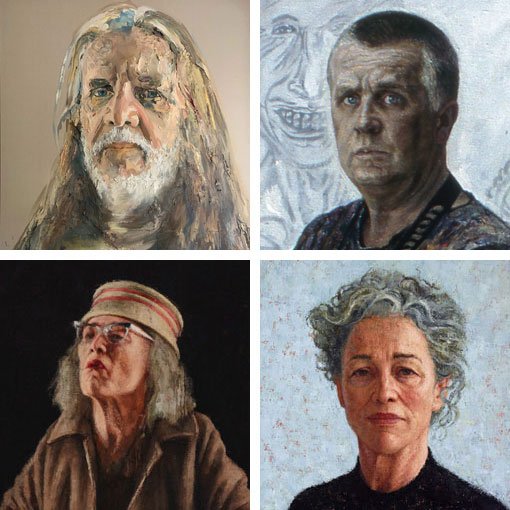 Like Lindy Lee and Edmond Capon, there are quite a few sitters who we've seen before, many of them artists, and it's fascinating to see how they too have changed over the years.
In two cases, it's the combination of artist and sitter that's been repeated. Twenty years ago, Tom Carment had another portrait of James Scanlon in the 1999 Archibald. Jude Rae had one of actor Sarah Peirse five years ago in 2014 as herself, although this year she's painted Peirse in character as Miss Docker in Patrick White's A cheery soul and been highly commended by the judges. (Jude herself was the subject of a 1983 Archibald painting by her father David Rae.)
Another actor, David Wenham, might be something of a talisman. As well as appearing in a finalist work last year by Jordan Richardson, he was the subject of Adam Cullen's Archibald Prize winning portrait in 2000 and Tessa MacKay's Packing Room Prize winning painting this year. Will this 2019 portrait also take out the People's Choice award? That's up to the visitors to the exhibition who get to choose their favourite work before voting closes on 11 August.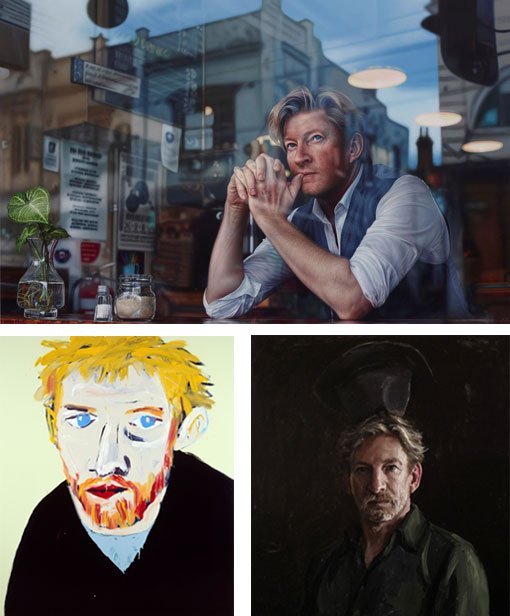 Previous post: A year for the record books
Next post: Marcel Duchamp: from A to Z

May 15 2019, 4pm
by Kirsten Tilgals
Online producer