Finding new forms of beauty and healing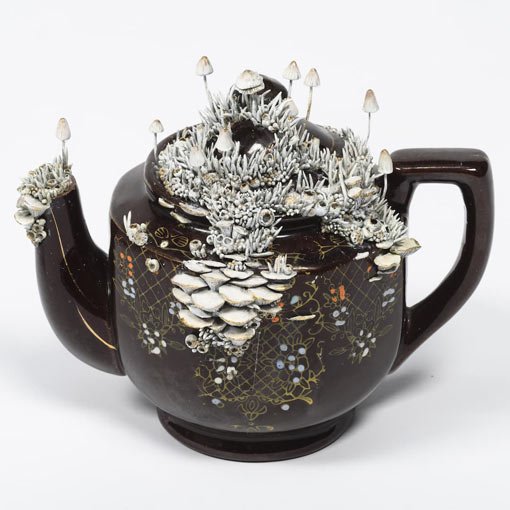 Lemah Orya, St Marys Senior High School Mending broken things after the Afghan war (detail) © the artist
Remember when you were 18?
The world was at your feet, full of promise. Everything was ahead of you – hope, joy, a new adventure – and with any luck, nothing bad has happened yet. Certainly nothing of the scale and impact of our current COVID-19 crisis.
For me that time was 1985 – I loved The Cure and Siouxsie Sioux and everything I owned I dyed black. I loved art, adored my high school visual arts teacher (shout out to Mrs Homewood) and was beyond excited to begin a new adventure at art school – without really knowing what it would involve or where it would take me.
Somewhat unexpectedly, it took me back to high school, where I loved developing my career as a visual art teacher, learning from inspiring colleagues and working together to support students in reaching their creative potential. These wonderful experiences have stayed with me and still inform all that I do.
Fast forward to 2020 and here I am in the education team at the Art Gallery of NSW, selecting and curating ARTEXPRESS and working with 48 incredibly talented and passionate young people on the threshold of their own exciting new adventure.
The vitality of this much-loved exhibition has never seemed more relevant. And even though the show is now behind closed doors due to COVID-19, all the students' works can be explored online through Inside ARTEXPRESS and we're sharing the spirit and riches of this annual fiesta of young creativity via a video tour of this year's exhibition and some amazing animations.
ARTEXPRESS has been displayed at the Gallery every year since 1983. Its popularity is testament to the public's appetite for art created by young student artists. The exhibition showcases not just their exceptional creativity but also the expertise and commitment of visual art teachers in NSW.
With vibrancy and youthful energy, the annual exhibition allows us to see the world through younger eyes and perhaps reignites those concerns and passions that we once shared. But ARTEXPRESS doesn't only remind us what we were like when we were 18. It also gives us an opportunity, indeed challenges us, to learn and think about the issues that face young adults today.
What does matter to this generation? What are they curious about, passionate about, worried about, terrified of? What are they thinking and how might we respond?
ARTEXPRESS 2020 shows that many of these students are anxious about the state of the planet they will inherit. Through an amazing variety of approaches and expressive forms, students including Oscar Browne, Alicia Tang, Gordon Wang and Charlie Stuart are exploring the impact of human activity on the environment and the urgency for our materialistic society to change and avoid catastrophic climate change.
At the same time, perhaps these students are dealing with the terror of the HSC examination? Nathan El Azzi certainly seems to be, preferring to be carried off by Goya's monsters than to sit for the visual arts written paper.
Some students, such as Louis Callanan and Jimin Lee, explore their immediate worlds; their personal, psychological spaces; and places of significance that trigger memory and hope.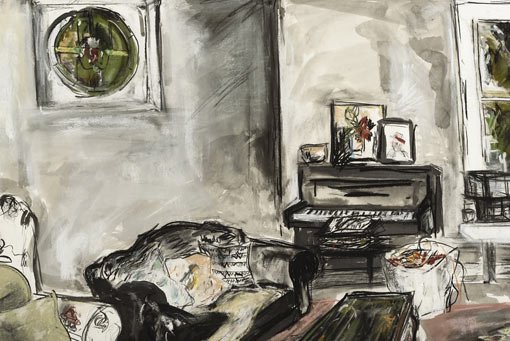 For others, like Talija Hrnjak and Jessica Michael, what matters is culture and family: the enduring legacy and traditions they have been raised with, and the sacrifice others have made for them.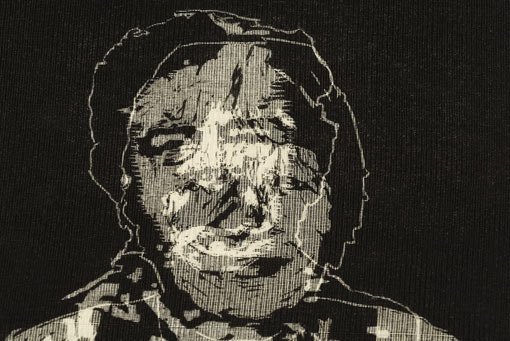 Still others explore the complexities of identity and human connections, unpacking concerns around uncertainty and alienation. How do they view and define themselves and how are they themselves viewed? The works of Lola Rose Bond and Sama Cooper come to mind.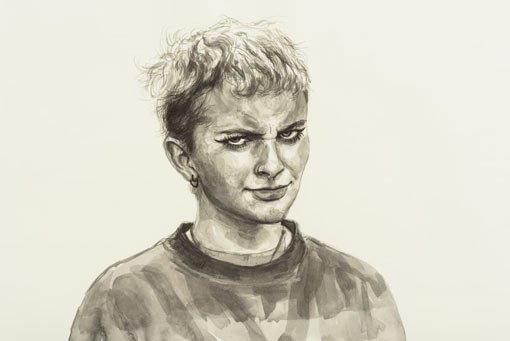 Zak Kalivas's CTRL+C is a glorious six-minute critique of contemporary society, questioning our assumptions about human connections, relationships and the universal human experience of love.
Sadly, the Gallery had to close its doors five weeks before the planned conclusion of ARTEXPRESS 2020, depriving many Gallery visitors of the chance to view these works and reflect upon their powerful messages. But these 48 elegant and resolved bodies of work demonstrate a creativity, resilience and sustained investigation of the very complex world and times in which we live. It is wonderful to be able to share them with the community – even over the web.
In describing her body of work, Mending broken things after the Afghan war, Lemah Orya captures the mood of the moment: 'As humans, it is inevitable that we encounter adversity. However, through this we can find a new form of beauty and healing.'
ARTEXPRESS is a joint partnership between the NSW Education Standards Authority and NSW Department of Education in association with the Art Gallery of New South Wales.
Previous post: Sun, sand and social responsibility
Next post: Joy ride in a TARDIS

April 24 2020, 10am
by Louise Halpin
Education program producer