Inside an artist studio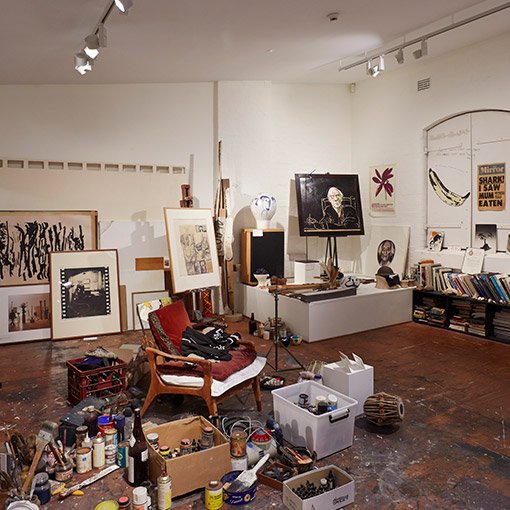 Inside the Brett Whiteley Studio in Surry Hills
What goes on inside an artist studio? Why do we find them so intriguing?
Traditionally speaking, the studio is a place of production, where painters, sculptors, photographers, video artists, writers and performers ply their crafts.
But the artist studio is much more than just a place for making. It is both a laboratory for ideas – where visions become reality – and a space to experiment – where mistakes and failures are important steps in the artist's process.
The studio is an extension of the artist's personality. We can learn a lot about an artist by the space they work in.
The Brett Whiteley Studio in Surry Hills is where the acclaimed Australian artist Brett Whiteley (1939–1992) lived and worked for the last seven years of his life. It was a private space in which to make art but also doubled as his own gallery. On the ground floor of the converted warehouse Whiteley exhibited new works and regularly entertained the who's who of the Sydney and international creative scenes.
The Bribie Island studio of Ian Fairweather, on the other hand, was a tiny grass and timber hut with no electricity. It was there, under gas and candle light, that Fairweather painted some of his most important later works.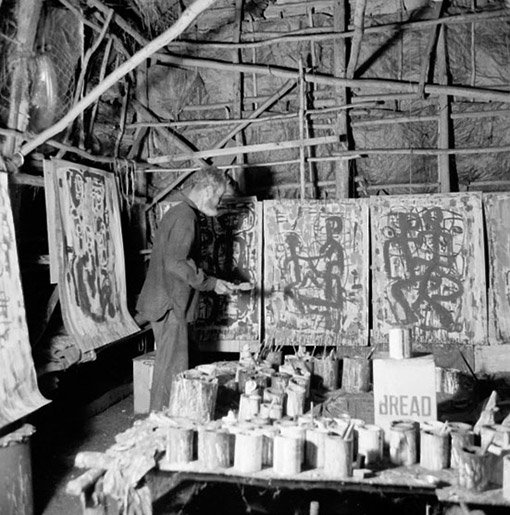 Then there's Francis Bacon's studio. This small room inside a former coach house in London was littered with magazines and photographs acting as source material for his paintings, discarded paint tubes, old brushes, oily rags, an easel and a stool, with only enough space for Bacon to work on one canvas at a time. Legend has it that during a clean out one year, John Edwards, a friend of the artist, found bundles of cash stuffed in the back of some of Bacon's canvas stretchers. (The entire studio has since been moved to Dublin City Gallery ¬ The Hugh Lane after his death in 1992.)
These images fit into our romantic ideas of the artist studio – private, cluttered spaces of quiet and modernist masters – but there are studios throughout the history of modern art that tell different stories.
One of the most famous perhaps would be Andy Warhol's New York Factory, an art studio but also a hangout for anyone and everyone who the artist wanted around him, from top fashion models to drug dealers and drag queens. The Factory parties were infamous and yet, in amongst all the chaos, Warhol somehow managed to make some of the world's most iconic artworks.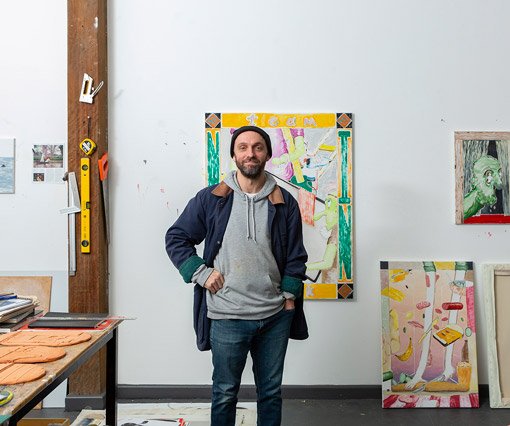 The contemporary Sydney artist studio might be less glamorous, but no less intriguing.
For Studio (In)Sites, a new initiative of the Brett Whiteley Studio, I will be leading tours to the studios of 14 contemporary artists throughout 2020, including those of Karen Black, Noel McKenna, Idris Murphy, Madeleine Pfull, Alex Seton, Peter Sharp and Aida Tomescu.
Audiences will be treated to a private tour of the Brett Whiteley Studio, followed by an exclusive view into the working spaces of some of the most exciting Sydney-based artists practising today. We will meet the artists, see works in progress, hear stories about their studio lives, and discover the various projects they are working on.
Our first tour in March will visit the studios of Lucy O'Doherty and Jude Rae. O'Doherty works from a studio in Darlinghurst. She won the 2016 Brett Whiteley Travelling Art Scholarship and is currently working towards exhibitions in Sydney and Brisbane. Rae works from her spacious apartment in Redfern. An Archibald finalist in 2014 and 2019, she won the 2016 Bulgari Art Award and the Portia Geach Memorial Award in 2005 and 2008. The Art Gallery of NSW has several Jude Rae works in the collection.
Find out more and book your ticket
Studio (In)Sites is funded by the benefactors of the Brett Whiteley Studio.
Previous post: Women take centre stage
Next post: Practice, practice, practice

March 05 2020, 9am
by Chris Dolman