Meet the admen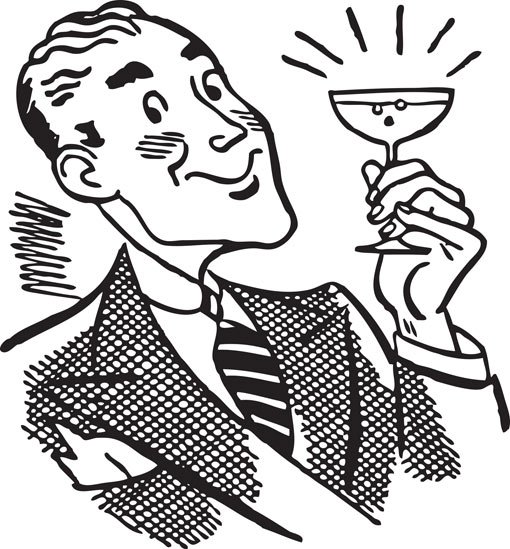 In the 1950s, before pop art and celebrity, Andy Warhol was an adman, working as a commercial illustrator in New York's advertising industry.
It's a world we feel we know, from movies like The hucksters and The man in the gray flannel suit, and of course TV, from Bewitched to Mad men, where consumer fantasies were conjured through image, text and fairy dust – all while indulging in three-martini lunches. But this was a new post-war industry with new, manipulative and sometimes suspect techniques. Glamorous and little understood, ad execs and creatives were mysterious figures both revered and reviled. Let's meet some of the biggest names in advertising at that time.
David Ogilvy was, according to Time magazine, 'the most sought-after wizard in [the] advertising industry'. Ogilvy popularised the concept of advertisements that function in series, progressively building what he called 'brand personality' – the image and feel of the product – and developing an ongoing relationship with consumers based on market research. He favoured the 'soft-sell' in campaigns for major clients like American Express and Shell, ones that recognised the intelligence of consumers. His dictum was: 'The consumer is not a moron; she's your wife.'
Chicago-based Leo Burnett believed in symbols, and used images to drive them home: 'Pictures', he said, 'are the surest way of conveying an idea.' Believing market share could only come by sharing beliefs and ideas with consumers, Burnett created campaigns based on durable symbols, such as the Marlboro Man.
Ad giant Bill Bernbach, acknowledging that advertising is fundamentally persuasion, proposed that 'persuasion happens to be not a science, but an art'. Bernbach is credited with one of the most important innovations of the '50s – teaming copywriters with art directors (who traditionally worked separately) to build the links between image and text. He believed in strong pictures and powerful, simple slogans. Bernbach's famous campaigns include radical new concept-based approaches for Volkswagen and the ground-breaking 'Avis: we try harder'.
Bernbach started a creative revolution that also brought – in fact, relied on – an open spirit to hiring. He sought diverse views, valuing intelligence and authenticity over the tried and tested, and this meant new blood – including from women – coming into the industry. (Mad men's Peggy Olson was not alone.)
Though Madison Avenue was very much a male domain – where women's pay was half that of their male colleagues and their careers ended with pregnancy – there were powerful women in advertising in the 1950s. Among them was Cipe Pineles, an artist who became one of the most acclaimed magazine art directors and graphic designers of her time, most notably at Condé Nast.
Shirley Polykoff, one of America's best-known copywriters, was described by Time magazine as 'a Brooklyn-born mother who can write better advertising than most men in the business'.
And Mary Wells Lawrence was one of the most powerful advertising executives of her era. Seen by some as the model for Olson, unlike her TV counterpart, Lawrence broke ranks to start her own agency – one of the most successful ever.
If you're interested in finding out more about women in advertising, especially in the admen world of the 1950s, come and hear Australian advertising guru Jane Caro at the Gallery on 8 March.
Or delve into Warhol's pre-pop world online.
The exhibition Adman: Warhol before pop is on now at the Gallery.
Previous post: Asian new waves
Next post: Vale Sydney Ball

March 01 2017, 1pm
by Jackie Dunn
Writer and exhibition researcher