The Greats: masterpieces from the National Galleries of Scotland (24 October 2015 – 14 February 2016) presents over 70 of the finest paintings and important drawings and watercolours by many of the greatest names in Western art.
You will discover many different styles of art in this exhibition, spanning over 400 years from the Renaissance to impressionism.
All artworks are from the Scottish National Gallery, Edinburgh © Trustees of the National Galleries of Scotland
Our children's trails are available online or as free printed booklets at the Gallery. They are designed to engage young children aged 6-12 with selected objects and images in the Gallery and our exhibitions. They present looking and interpreting, drawing and writing activities for children to do in front of the art with extension ideas for activities away from the Gallery.
Many of these suggestions can be adapted for use at home or in the classroom, even if you can't visit or the particular artworks are not on display.
---
Find this peaceful 600-year-old painting.
Italian artist Sandro Botticelli has painted a picture of the Virgin Mary praying in a garden while her son, the baby Jesus, sleeps.
Spot the haloes above their heads, painted with real gold.
Count how many pink roses you can see. What other plants can you recognise?
Imagine what the stones are – a gate, wall or building?
Draw the rest of the garden.
At home draw or paint a picture of people relaxing in a garden or park.
---
Spot this dramatic artwork.
El Greco was born in Greece but lived in Spain. He has painted a young boy blowing on an ember to light a candle.
Notice how the ember lights up the faces of the people and how El Greco has used thick, white paint to highlight the flame.
The people are surrounded by darkness so we focus on their expressions. Do you think they are about to go on an adventure?
What animal is peering out of the shadows?
Write a story about what is going to happen next.
At home draw a portrait of someone using a torch to light their face from underneath to create strong shadows.
---
Look at this homely scene.
Spanish artist Diego Velázquez has painted two people in a kitchen.
List the cooking utensils you recognise. Describe their different textures.
Notice how real the picture looks, from the folds in the old woman's clothes to the shine on the metal cooking pot.
What can you see in the painting to eat or drink?
Create a menu for the rest of their meal.
At home collect kitchen utensils and draw a picture of them showing their textures.
---
Find this small drawing of a castle.
Dutch artist Lambert Doomer has drawn a picture of a castle with a town in the distance.
Count how many people you
can see.
What animals can you recognise?
Spot the spiralling smoke from the chimney and notice how it blends with the softly drawn clouds.
Imagine you could live in a castle and could design the towers and turrets. Add your ideas to this outline of a castle.
At home make a model of a castle out of cardboard boxes and recycled materials. Will your castle have towers?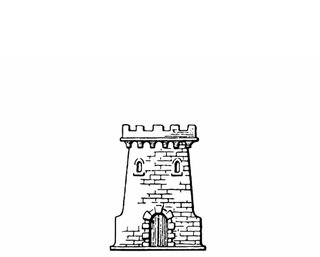 Uploaded image
---
Look at this painting of beautifully dressed people.
French artist Jean-Antoine Watteau was well known for paintings of people surrounded by nature.
Spot the man with an instrument a bit like bagpipes called a musette.
Notice the man and woman beginning to dance in their silk clothes. Would you like to dress like this?
Design your own outfit to wear to this garden party.
At home research the style of clothing fashionable in the 1700s and draw your own outfit.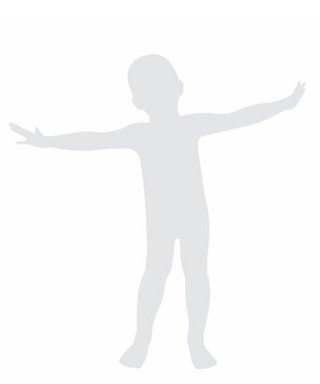 Uploaded image
---
Visit this country scene.
British artist John Constable thought this painting was the best he had made.
Notice the detail in the trees, plants and clouds which makes it look so real we feel like we are really there.
Look at the colours of the clouds and describe the weather.
Spot the woman holding a baby.
Imagine you live in this valley and
can design your own home. Draw your idea.
At home draw or paint from nature, looking at scenes around where you live.
---
Spot this wild-weather painting.
British artist JMW Turner would go outdoors in storms to feel the wind and water so he could paint from real experience.
Look at how the waves lash the lighthouse and see the flecks of white paint to show the sea spray.
Imagine how you would feel in this lighthouse as this storm rages around you.
Write a diary account of the day the storm hit and what happened to you.
At home experiment with paint to create pictures that show stormy, wild weather.
---
View this playful scene.
Scottish artist David Wilkie was just 19 years old when he painted this scene of the annual May fair.
List the different activities happening at the fair. Would it be noisy?
Find the following things in the painting:
- a baby having its nappy changed
- two children arguing
- people looking out a high window
- a dog barking at a cow
Draw an activity you would like to see at this fair.
At home draw a picture with lots of different activities happening at the same time.
---
Visit this huge waterfall.
American artist Frederic Edwin Church painted this enormous painting of Niagara Falls, a famous tourist destination.
Look at how the artist shows the power of nature as the water crashes down. Imagine the sound of the thundering water.
Spot the people standing on a platform at the edge of a cliff. How would you feel if you were standing there?
Create a poem about the feeling of being surrounded by nature. Start each line with the letters of the word 'w-a-t-e-r-f-a-l-l'.
At home find more pictures of Niagara Falls and what it looks like today. Has it changed since 1867?
---
Find this colourful landscape.
French artist Georges Seurat used individual dots or dashes of paint to create this picture. This style is called pointillism.
Look at the painting up close and then further away. Which viewpoint do you prefer?
Notice how many colours are used in the foreground to show the detail of the field and the poppies.
Look at the other landscape paintings in this room. Which one is your favourite?
Invent and sketch your own landscape.
At home create a landscape scene using dots or dashes to paint.