Wonderful weaving: paper plate loom
Print this set
By Victoria Collings, Art Gallery of NSW
Woven textiles are created by interlacing threads together, usually on a device called a loom.
Simple looms can be created using card or even paper plates.
'Warp' threads are threaded on the loom first, then 'weft' yarns are interwoven between them.
Create your own wonderful paper plate weaving.
You will need:
Paper plate
Wool
Plastic needle or large darning needle
Scissors
Your imagination!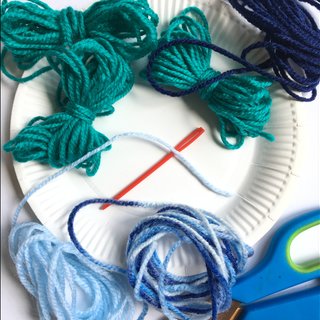 Uploaded image
Cut slits in the ribbed edge of the paper plate at even intervals all the way round.
Pull a piece of wool through the slits, moving from one side to the other so it looks like bicycle spokes.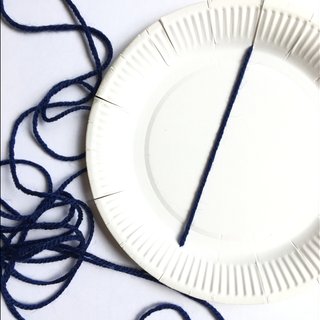 Uploaded image
When you have enough spokes (it must be an odd number to work) tie the loose wool up at the back.
Then thread the leftover wool at the front onto the needle and start going over and under, round and round.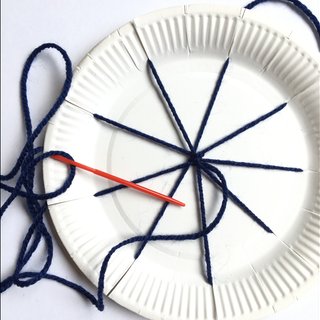 Uploaded image
To start a new colour, tie a new piece of wool to the old one and keep threading the needle over and under the spokes.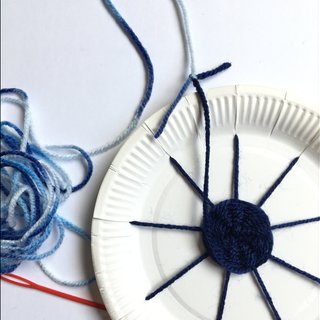 Uploaded image
When you reach the edge of the plate, tie a knot around one of the spokes and cut off the end.
You could leave your weaving on the plate and decorate the plate.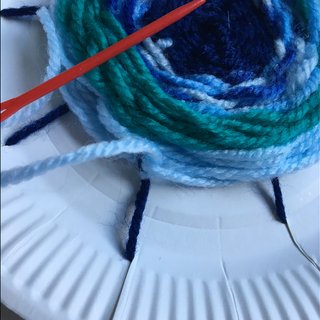 Uploaded image
Or you can cut the wool at the back and then tie the ends together in pairs to secure the edge of the circle.
You will have one end left over, so tie it around the edge of the weaving.
Cut off all the loose ends.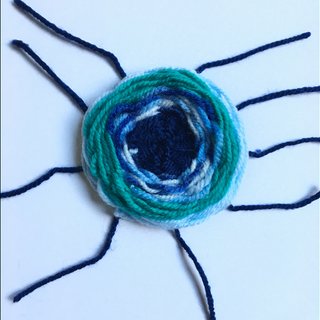 Uploaded image
You can leave your woven circle flat and use it as a decoration or mat, or you can curve into a bowl to store something small and precious.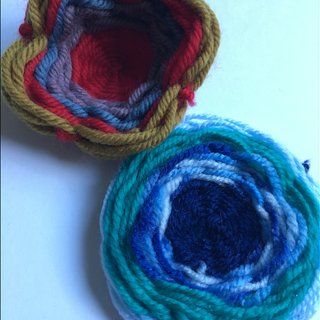 Uploaded image