Archies sitters: 'distinguished in the arts'
Print this set
By the Art Gallery of NSW
The Archibald Prize is awarded, in the terms of the will of the late JF Archibald dated 15 March 1916, to the best portrait 'preferentially of some man or woman distinguished in art, letters, science or politics, painted by any artist resident in Australasia during the 12 months preceding the date fixed by the Trustees for sending in the pictures'.
Presented are some of this year's finalists, whose sitters are 'distinguished in the arts'.
---
Visual arts
---
Music
---
Stage and film
---
Design
---
Arts administrators and gallerists
---
And...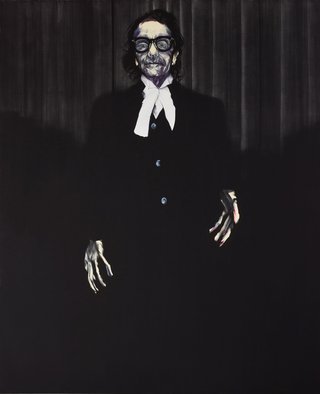 AGNSW prizes Nigel Milsom Judo house part 6 (the white bird), from Archibald Prize 2015
'Charlie is a very complex person. He isn't just a law man. He's a writer, a social environmentalist and is involved in film, photography and theatre too. Despite personal struggles with his own demons over the years, he has managed to dedicate most of his time to the welfare of others.' - Nigel Milsom