Through our unique perspective as young adults
our aim is to create a series of interactive and accessible programs to ignite young people's creativity and imagination. We want to build a safe and open platform where we can foster a dialogue between young people from a range of social and cultural experiences regarding issues that affect their personal experiences, while expanding the culture of the arts within the youth community across New South Wales.
---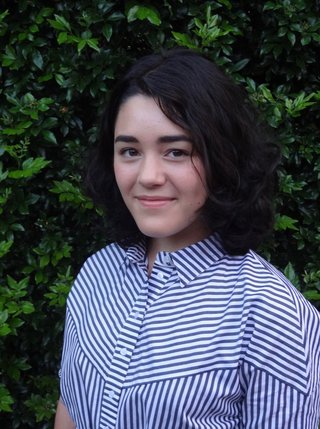 Uploaded image
I am Abbey and very passionate about the theory behind art and art making. I want to give back to the Gallery and guide youths to understand how emotionally connected art is, hopefully inspiring them to delve further. Personally, being part of the Collective will assist me in choosing my future career path in the arts.
My favourite artwork from the Gallery's Collection is a charming sculpture titled White Terrier by Jeff Koons. I delight in the detail and the sheer extent of liveliness that Koons managed to encapsulate in a contrastingly inanimate statue. My favourite artist from the Gallery's Collection is William Buckle. I adore how his photographs aim to showcase each woman's individuality and to preserve their natural features. Buckle's motive truly ensured that his photographs are striking in comparison to the other works in the Collection.
---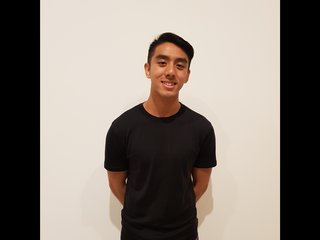 Uploaded image
Growing up I found myself immersed in literature and history. I was fascinated with classical antiquity of the Greek and Roman world, the Renaissance and all forms of art associated with it. For me, history plays an important part in appreciating a lot of what many artworks have to offer.
A passion for the creative and imaginative further stemmed from my love and interest in music from early blues artists to contemporary hip hop and currently heavily into Frank Ocean. I find exploring artistic expression through different mediums allows me to experience the world in new ways.
Creativity and experience go hand in hand, as this project takes form, I am particularly interested in what possibilities the Youth Collective may have to offer for those who may not necessarily consider themselves involved in creative arts. By being part of this program, I aim to bring my passion and appreciation of a wide range of subjects to the forefront and use it in a constructive way.
---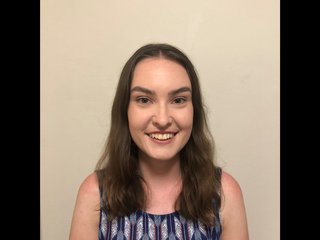 Uploaded image
Currently studying a Master of Art Curating, I am passionate about art and interested in the ways in which galleries present art to a wide public. Through this program I hope to learn the behind the scenes ongoings of a major cultural institution from gallery staff. I hope to gain valuable skills which will assist me in my career from gallery staff and my fellow youth collective members.
As the holder of art within a society, I believe it is a gallery's role to share its collections with the public and create access and meaningful connections between art and the people who visit the gallery. I am particularly interested in creating these connections for young people and creating a space where they can interact with art and new ideas. I hope through this initiative, we are able to engage young people, who have may have not previously been interested in art or regularly attended the gallery.
One of my favourite artworks in the Gallery's collection Emily Floyd's Kesh Alphabet (2017), which was first exhibited in the exhibition The National 2017: New Australian Art. Floyd's sculpture references the fictional alphabet in the feminist science-fiction novel Always Coming Home by Ursula Le Guin. As one of the first artworks that the viewer encountered in the exhibition, it set the tone for the exhibition and made a bold statement about undoing the traditionally patriarchal nature of 'national' art.
---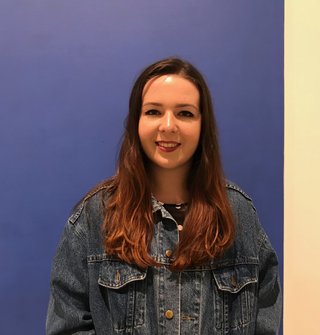 Uploaded image
My name is Lana and I am studying Fine Arts/ Secondary Education at UNSW. I am interested in painting and photography, mainly focusing on portraits but love exploring a wide range of artmaking practices. Studying education, I am also passionate about educating people about art and making it something that is inclusive and accessible to a wide range of audiences. I love to travel and have had many amazing experiences at a variety of galleries and cultural institutes around the world. I am also passionate about music and theatre, especially the intimacy and unique experience of viewing a performance live.
Gerhard Richter is currently one of my favourite artists for the way he explores art as a multi-disciplinary practice. From his beautiful photographs to his uniquely blurred paintings, Richter's exploration of medium is something I find endlessly fascinating. The works by Richter in the AGNSW's collection such as Ema 1992, and Abstract Painting (812) 1994, emulate the ideas I find fascinating about Richter's work.
---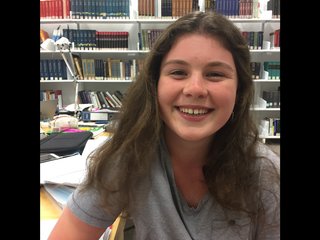 Uploaded image
Hi! My name is Hannah and I'm a Year 11 student. In the past few years I have fallen in love with art and art history. Last year I spent a month in New York studying art and this only furthered my love for the subject, particularly political contemporary art. I look forward to taking part in the Youth Collective as it will give me an opportunity to spend time with industry professionals as well as engage with the art community in a constructive way.
Two of my favourite artists in the AGNSW collection are Guan Wei and Francis Alÿs. Guan Wei combines clear artistic talent with messages surrounding the political landscape in both China and Australia to create visually and intellectually interesting artworks. Francis Alÿs works across diverse mediums to create artworks that like Wei's are interesting in more ways then one.
---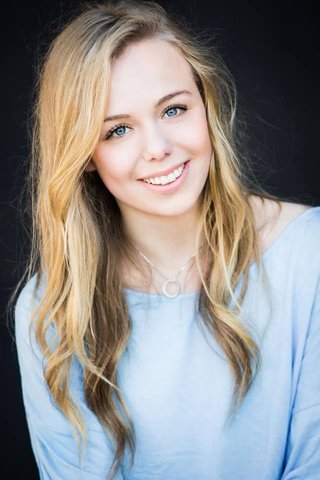 Uploaded image
I am currently in my 3rd year at University majoring in art history and film studies. I am passionate about art, film and pop culture and how they reflect and react to politics, culture and explore the human condition. I want to share this passion, and also help wider audiences engage with these topics through the AGNSW's Youth Collective. I hope to create unique, inclusive and interesting events that get people thinking, learning and imagining.
My two favourite artists and artworks in the AGNSW collection are Tony Tuckson's White Lines on Ultramarine 1970 - 1973 and Laith McGregor's Opal 2011. White Lines on Ultramarine is a striking piece that conveys such vivid movement, and the artist himself, Tony Tuckson, is a seminal figure in Australia's art history, he was assistant director at the AGNSW and started the now vast Aboriginal art collection in his time working there. Laith McGregor's Opal is a very special piece to me. It's a dreamy and humorous portrait that explores a myriad of issues in every line drawn.
---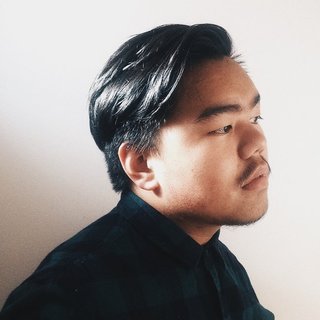 Uploaded image
My name is Joy and I am currently a student of Art History at University. I believe that art and looking at art is an important aspect of living. As we live in an image-saturated world, having a rich understanding of visual culture and how images can reflect but also construct the way we view the world is something I am always conscious of. It is for this reason that tend to like works which challenge our ideas of identity such as age, gender, race, sexuality and class but also works which subvert broad and dominant paradigms. As I have a strong passion for the arts, I think that it is important to share this passion and try to make art and art education an accessible experience for all, which is the main motivation for my decision to be a part of the youth collective this year.
Philip Guston's painting 'East Tenth' captures both the highly formalist tradition of the Abstract Expressionist through its painterly gesture, but also the impurities and banalities of Pop through the cartoon-like outlines and subject matter presented on the canvas. What makes Guston one of my favourite artists is his unique style when compared to other Post-War (WWII) American artist. Unlike Pop Art which aimed to depict the bright explicitness of consumer culture, Guston depicts a dirtier and more cynical side of American consumer capitalism, that of waste.
---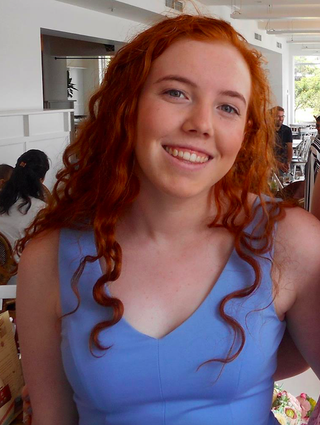 Uploaded image
Hi, my name is Laura, I am 20 years old and currently studying a Bachelor of Arts majoring in Art History at University. Outside of uni, I spend most of my time (and money!) on travelling, attempting to learn French, and going to as many movies and concerts as I can. Like most people, I probably spend too much time on social media, but I find that it helps me stay up to date with what's happening in the world as well as being a great place to discover and follow new artists and musicians. I've loved to draw for as long as I remember which naturally led to a love for all things to do with art and art history, culture and a desire to see as much art as I can in person in galleries across the world. I hope that through this Youth collective program we are able to give young artists and art-lovers the opportunity to share their diverse ideas and voices in a gallery space and create events that will deepen their connection to art.
Although extremely hard to choose, one of my absolute favourite works of art from the Gallery's collection is Brett Whiteley's The Balcony 2 1975. I love Brett Whiteley's style so much; somehow he makes it seem so loose and effortless while delivering really intricate pieces of detail over such a large scale. I also love John Olsen's painting Dry Salvages 1956. I love the more limited colour palette, visible brushwork and unique composition. It was also really interesting to hear John Olsen speak in person at the gallery at his most recent exhibition about his practice and ideas of connection to the natural world and its mystical nature, which gives an entirely new perspective to this work.
---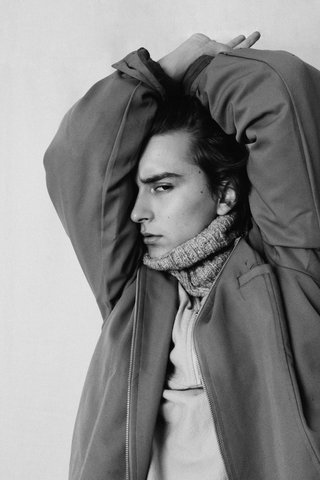 Uploaded image
My name is Luke and currently a senior high school student. My passion is theatre-based performance, editorial fashion styling, and youth-centric arts facilitation—which links through providing unique creativity skills, along with a previous passion for engaging youth in arts institutions.
I hope to further develop my experience in engaging youth within the arts, along with my own experience, and identity as a young creative.
My two favourite artists that have art exhibited, or acquired by AGNSW are Robert Mapplethorpe, and Chuck Close. Although both artists mostly focus on portraiture, I highlight both in varying lights. Close for his technique, and his life experience of overcoming physical ability. Mapplethorpe for his meticulous composition, and focus upon leveraging queer identity/spaces within society at large.
---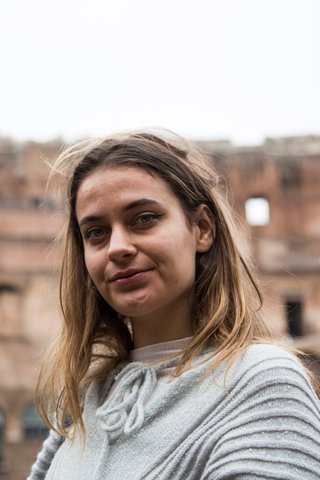 Uploaded image
My name is Mia and currently studying at Fine Arts/Art in which I major in photography and philosophy. This initiative of engaging youth with the Gallery aligns with my passions for art making and activism. The youth collective initiative has the opportunity to advocate and find new ways in which the gallery can be more accessible to youth from divergent backgrounds. I have made a conscientious effort to involve myself with activism for a large range of minority groups, in particular advocating for women identifying and experiencing people, LGBTQI+ community, as well as people who have disabilities. These are three areas by which I am directly affected by and I stand as an ally for those who experience all forms of oppression. I also like to be able use my position to make space for the ideas and voices of people of colour, refugees, first nations people and people from low SES backgrounds. Breaking down barriers so that all youth are able to engage with the Gallery will be a significant focus that I will take in this opportunity.
I absolutely adore Francis Bacons' portraits at the Gallery. Studying his works in high school and university has allowed me to engage on a more intricate level with his idiosyncratic practice as well as his talent for being able to visually communicate complex emotion. Another artist that has had a lingering influence on me is Rosemary Laing. The series Leak 2010, of which the Gallery has exhibited Eddie, stands out. In addition to the photographic series being visually and technically profound, I found that what made it compelling is how Liang's work meditates on the historical context of site-specific land and focusing on the role of human intervention.
---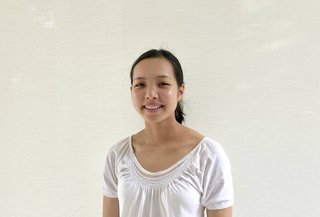 Uploaded image
My name is Miranda and I am in my second year of studying a Bachelor of Psychology with a major in Art History. I am interested in the representational power of art to offer unique perspectives of the world around us. I hope to share this passion with other young people in inspiring them to explore the exciting world of art. I am also keen to learn more about the creative process behind the gallery's organisation of events and curation of exhibitions.
Being a music lover, one of my favourite works in the AGNSW collection is Roy de Maistre's Rhythmic composition in yellow green minor 1919. The swirling rhythms within the composition and the lyricism of the colours simulates a synaesthetic experience where the painting is heard as well as seen. For me, it reveals how the interaction of different art forms deepens our appreciation of art. The meditative atmosphere of the Asian collection makes it one of my favourite spaces in the Gallery. Summer Mountain 1940s by Huang Binhong has an entrancing quality. What I particularly love about this painting is how the composition is simultaneously chaotic and incredibly tranquil. Painted in a traditional Chinese style, the natural landscape is conveyed through spirit rather than realism.
---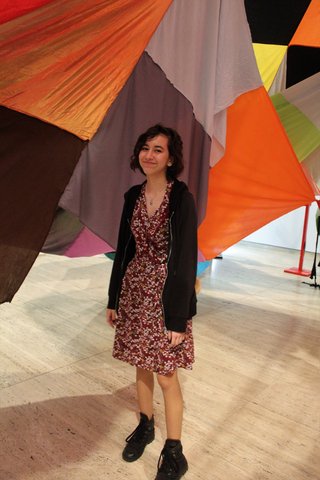 Uploaded image
Hi my name is Nisa Tozlu, I'm a year 11 student. I love the opportunity to meet new people who may have the same interest as me and see what kind of ideas they have.
In the past I've been a peer sport leader for year in high school and primary school, SRC and I'm currently in the Fast Forward Leadership program at Western Sydney University. I was a SRC leader in year 8 and I've also been the captain of the volleyball.
I enjoy art and being inspired by the artists in the Gallery. One of my favourite exhibitions was the Mikala Dwyer A shape of Thought exhibition. Using sculpture and installations, the artist transformed gallery spaces into something magical.
---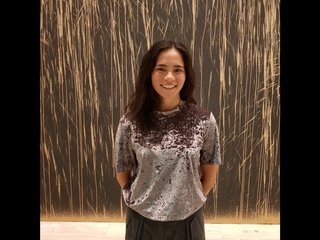 Uploaded image
My name is Pip and I am so excited to be involved in the Art Gallery of NSW's very first Youth Collective. Art provides a unique platform for the discussion of ideas that challenge, humour and inspire us – it is this negotiation of ideas that drives my passion for art. This year I will be completing my final year of Art Theory at University. During my studies I have developed a strong interest in contemporary Indigenous art. As part of the 2018 Youth Collective, I am hoping to host initiatives that allow young people to engage with Indigenous artworks and ideas. As well, cross-institutional relationships, especially relationships with regional galleries, are invaluable as they help make art accessible for all communities indiscriminate of the place they call home. I am excited to build these partnerships, particularly with other youth committees and advisory bodies across Australia.
AGNSW has an impressive Collection, however two of my favourite works are Destiny Deacon's Over the Fence 2000 and Francis Alys' film Railings 2004. Deacon is a powerhouse lady who creates some of the most spectacular, humorous, yet challenging works I have encountered. Over the Fence is a photograph that incites so many questions - each of which point to a continuation of race division between Australia's Indigenous and non-indigenous communities. Alys' Railings is a powerful three-channel video work that documents Alys' exploration of London's exclusive Regency squares and streets in which he trailed a wooden drumstick along the railings and surfaces that form a boundary between the private property of the wealthy and the 'everyday' pedestrian on the street. This trailing of the stick creates a striking and repetitive clang that transforms the city's architecture into a musical instrument. His work powerfully exposes the continuation of England's class system and explores how architecture acts to reinforce these power structures. I am continually captivated by the simplicity of Alys' performance and struck by the poignancy of his critique of social inequality.
---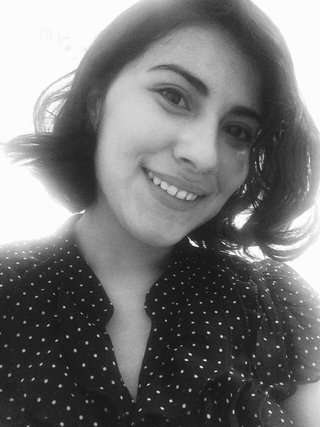 Uploaded image
My name is Stephanie and I am studying a Bachelor of Arts in history and French. I like to write and am very passionate about filmmaking, making art and music because I believe all three mediums are the perfect platform for self-exploration and for expressing a universal language that people from across the globe can understand. I am passionate about bringing people from all different walks of life together to discuss and create art, where all voices are heard, respected, and valued. For this reason, what I hope to get out of this opportunity is to learn about how art can be used as a tool to bring communities together; to make art more accessible for all. Additionally, I am looking forward to learning about about the production side of things in order to create viable and socially engaging programs for everybody with the guidance of many industry professionals and artists.
My two favourite artworks from the Gallery's Collection would have to Briton Riviere's Requiescat and Miwa Yanagi's photographic piece Yuka. Riviere's piece really captures the essence of dogs- their loyalty and their love for their human counterparts. They are such beautiful creatures. Yanagi's piece balances personal issues with universal ones. Firstly, it is a reminder to all about the importance of spontaneity in life in order to discover yourself and have fun in the process. At the same time, she makes comments on real-world issues around topics such as femininity, consumerism and ageing.
---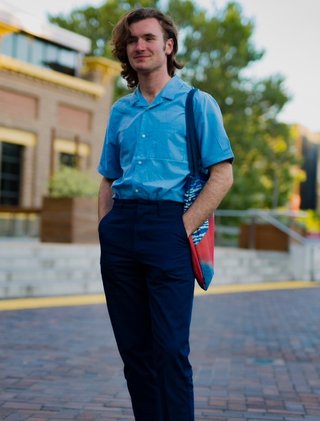 Uploaded image
My name is Theo and I am currently studying a Bachelor of Arts/Media Communications. My passions lie in arts and culture, including fine art such as that found at the AGNSW, but also encompassing film, literature, music and fashion. As a part of the Inaugural Youth Collective, I hope that my passions and my perspective will help me create an inclusive and enriching experience of the Gallery for young people in collaboration with my fellow members. I hope that the Youth Collective can share the way that art is able to make you think and feel with young people from all walks of life.
My favourite thing about the Gallery is the atmosphere within the space as a whole, yet I am drawn to the European collections in The Grand Courts. A work from the collection which I find rather beautiful is Frederic Leighton's Cymon and Iphigenia. Essential to its splendour is its subtlety, in its soft amber glow and sensual composition, evoking a sense of romance, serenity and longing.
---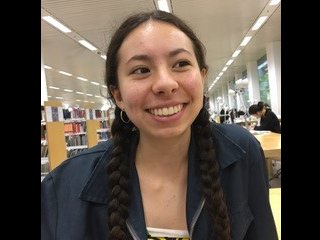 Uploaded image
Hi, I'm Tilda and I'm a year 11 student. I have always loved making and being surrounded by art. My parents are artistic and have inspired my love for galleries and museums. I am currently taking art at school and I can't wait to start my artmaking for my HSC at the end of the year. Being on the Youth Collective appeals to my artistic side as well as my love for organising and planning. This year, I hope that I learn more about the art world and how it runs. In future I would love to go into a career in the arts and I know that the Youth Collective would help me endlessly.
In the Gallery I love the permanent Australian art collection. I see those artworks every time I visit the Gallery because I think that they are so timeless. To me, they represent post colonial Australian art up until modernism which is an incredibly significant period. Walking into the rooms feels like walking into a different era and I love that sensation.