Provenance project: Works from Art of the Past gallery
Print this set
By the Art Gallery of NSW
This is one of the provenance research projects currently being undertaken by the Art Gallery of NSW.
For more about the Gallery and provenance: artgallery.nsw.gov.au/provenance
Indian-born art dealer Subhash Kapoor operated a New York commercial gallery, Art of the Past, specialising in Indian art, and sold or donated works to many international museums, including the Metropolitan Museum of Art, Los Angeles County Museum of Art, Honolulu Academy of Arts, Asian Art Museum of San Francisco, Toledo Museum of Art in Ohio, Asian Civilisations Museum, Singapore and the National Gallery of Australia.
In 2011 he was arrested in Germany for alleged illegal export of antiquities. He was extradited to India in 2012 and has yet to be tried.
Following news of his extradition, the Art Gallery of NSW was among the first institutions to reveal works purchased from this dealer. We confirmed the Gallery had acquired six Indian works of art from Art of the Past between 1994 and 2004, published this information online and released it to the media.
The Gallery worked with the Indian High Commission in Canberra and the Indian Consulate General in Sydney to facilitate official cooperation and resolution.
One of the works, Ardhanarishvara, purchased in 2004, is now believed to have come from the Vriddhachalam Temple in Tamil Nadu. It was voluntarily returned to India by the Australian Government in 2014, along with a work from the National Gallery of Australia's collection.
The other five works, also reproduced here, are still currently in the Gallery's possession. Click on the image to see the collection record for the work, which provides more detailed information.
While Kapoor awaits trial in India, international investigations into his trading continue. The Art Gallery of NSW welcomes any information regarding the provenance of works of art in our collection. Contact provenance@ag.nsw.gov.au
---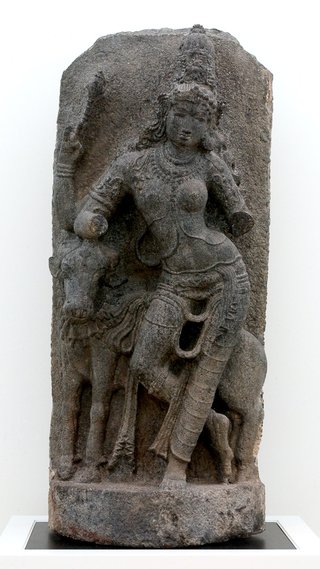 Uploaded image
This work Ardhanarishvara, purchased by the Gallery in 2004 from Art of the Past, was returned to India in 2014