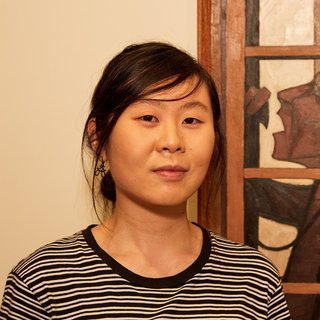 Uploaded image
Hello! My name is Amanda. Being interested in languages, I like how visual and auditory forms of art are universal ways of interpreting and communicating meaning and experience. For tangible and non-tangible objects to convey stories and preserve values throughout time assists in our understanding of ourselves and empathy for others.
Through public programs for youth, I would like to give those who aren't necessarily studying or working in art-related areas an opportunity to engage with ideas that are conveyed through art and integrate them into various disciplines. I feel those who think they lack "talent" in creating art dismiss involvement in the field, but ideas can be understood, experiences shared, and creativity nurtured.
My favourite work is 'The telephone box' (1954) by John Brack.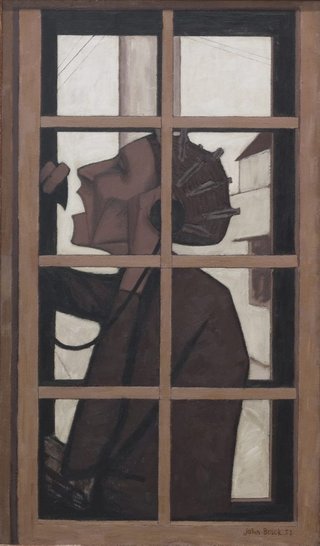 Uploaded image
---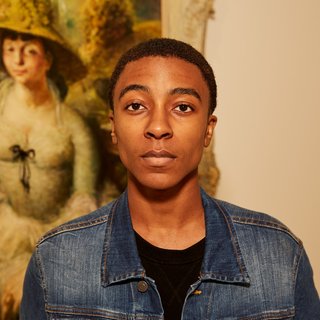 Uploaded image
My name is Bruce. I'm a film student studying at Academy of Film, Theatre and Television my interests are movies, art, and fashion. To me, movies, art and fashion, are all joined at the hip and serve to express similar sentiments, but where they diverge is in their methods of communicating these sentiments. Each medium has its own language. I see this idea of similarities and divergences reflected in FOMArt.
We are a group of like-minded young adults who simply want wish to be apart of a community where we can express artistic values, but as individuals we bring our own ideas and perspectives that enrich the FOMArt community.
My favourite artwork in the Gallery's collection is 'Australian VI theatre and remembrance of death'. It feels unique in a way no other artwork does in the gallery.
---
My name is Caitlyn and I am currently in my honours year, completing a joint honours program in Art History and Performance Studies. I am particularly interested performance art as well as accessibly in the arts as I believe art institutions can be very alienating for some. My favourite contemporary performance artists include Justin Shoulder, Christian Thompson, Angela Goh, Anida Yoeu Ali and Arahmaiani. I wanted to be involved in the Gallery's Youth Collective because I thought it would be a valuable opportunity to gain experience with working with and learning from professionals in the context of a major art gallery. It is also a great opportunity to work with other young people with diverse talents and passions.
It is difficult to pick a favourite artwork from the AGNSW collection, but I have narrowed it down to Richard Bell's 'Pay the rent' which not only subverts the colonial gaze, but challenges the hegemonic discourse of Western art and how it positions and frames contemporary Indigenous art. I also really like the artist Nalini Malani. Malani's powerful video installation, titled 'Mother India: transactions in the construction of pain' serves to challenge the gendered violence subjected by women in Indian society.
---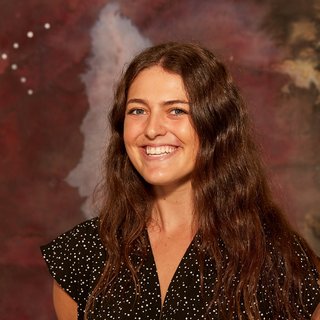 Uploaded image
My name is Carla and I'm currently in my final year studying a Bachelor of Arts in Art History and Philosophy. Art has always been at the core of my life. It has shaped who I am today and informed my understanding of the world. I believe art not only captures the essence of life, but enriches it. To engage with art openly not only nourishes us, but challenges, educates, rattles and echoes within us in crucial ways. It's at its best when its most accessible, and I think that the Youth Collective provides a perfect insight into how formative art can be for those of us at this period of life. I'm still pinching myself to be working alongside a group of similar minded people in a place that's felt like a second home for as long as I can remember, and I can't wait to see what we achieve this year through our collective passion and drive.
My favourite work in the Gallery's collection is Cy Twombly's 'Three studies from the Termeraire'. The triptych is as materially and poetically epic as it is ineffable; a lingering moment made mythically enduring. I love its diaphanous blue wash, its scribbles and streaks, its contradictions of strength with determination and vulnerability in the unknown.
---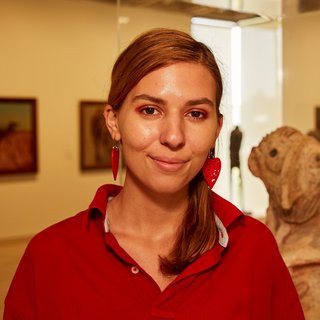 Uploaded image
Hiya! My name is Charlie and I am in my second year of a Bachelor of Fine Arts. My passions lie in artistic exploration and creation. These interests manifest themselves in my love of clay and mud, and in the energy, excitement and diversity of the contemporary arts landscape. Being granted the opportunity to be a part of this year's Youth Collective has my brain bursting with ideas on how to engage with like-minded people who love art and also those who want to 'dip their toe' into the art scene. I would like to share with others what I truly believe: that art reflects the breadth of humanity whilst exposing the nuance and sensitivity of the human condition.
'Cymon and Iphigenia', (1884) by Lord Frederic Leighton, is one work in the Gallery's collection that captures my gaze every time I walk past it. The concept of transformation is explored in various visual metaphors which reinforce the story that inspired the work, yet for me the aesthetic beauty of it; the warm hues, tonal shifts from dusk to night, and the artist's sensitivity in describing the folds of fabric make me rapt before it.
---
My name is Hannah and I'm currently a Medical Science student at The University of Sydney. Despite my decision to pursue a medical based career, I am a strong advocate for the arts. I believe that in order to flourish as human beings it's vital that we allow our minds to explore all avenues of creativity. Personally, I've found that ensuring one has a balance between their studies or work-life and a particular creative outlet is the key to success. In addition to visiting galleries regularly, I enjoy working in the textiles and fibre medium. For some time now, I've been inspired to create a link between the science of the human body and my physical practices of stitching and dyeing fabrics.
I've always been fascinated by different art practices that go beyond the canvas. However, my passion for art history is reflected by my love for certain pieces in the Gallery's collection. As an individual raised in the small country town of Cowra in NSW's Central West, I'm always drawn towards Eliot's Gruner's 'Spring Frost' (1919). Essentially, this painting is like a breathe of fresh air for me as I immerse myself in city life. However, as I gaze into the misty sense of dawn created by Gruner, I am pleasantly transported to my rural home.
I am so excited to bring a new sense of diversity to the YC in 2019. I hope that I'm able to increase its audience and provide a space for more young people to be involved in Sydney's artistic community.
---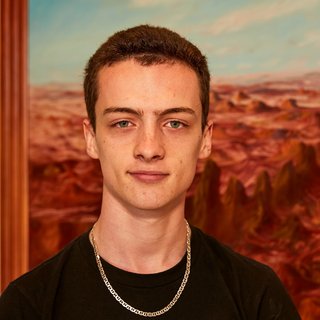 Uploaded image
I'm Harry and I'm a young artist who wants to use the resources of the gallery to make the space emerging artists, curators, musicians, and creatives need to refine, show off, and explore their ideas. I really like old art and really really like contemporary art. My favourite work in the Gallery's collection is Sidney Nolan's 'The Journey' series because street art is cool and Nolan found a way to make a spray paint masterpiece before street art was even called that. I otherwise spend most of my time reading, doing art, walking my dog, or enjoying the internet.
---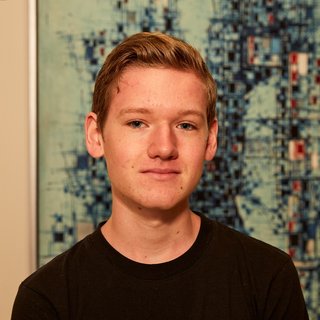 Uploaded image
My name is Jack and I'm in Year 12 and studying Tourism at Sydney TAFE. I have always loved visiting galleries around the world as well as the more intimate artist studio spaces. I enjoy experiencing other's stories and perspectives through art. I attended the National Art School HSC Intensive Studio Practice Course in 2018 where I explored my love for ceramics. It has always fascinated me at how other people create art and how works can evolve over time.
I've visited the Gallery countless times and the artwork that always seems to catch my eye is Michael Parekowhai's 'The English Channel.' This large scale steel sculpture always captures my attention and interest as it's so unlike any other sculpture of a historical monument. Cook's stance differs from traditional poses of historical figures which adds an element of emotion. The sculpture holds so many hidden ideas and concepts within it's a monochromatic facade, and it's positioning within the gallery changes it's meaning further.
---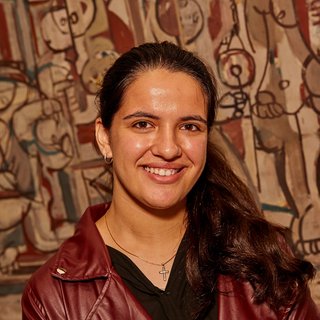 Uploaded image
Hello, my name is Katherine and I am a student in Year 12. Since a young age, I have always had a fascination with art and the practical aspect of it. My interests in art lie under drawing and painting, in which artmaking allows me to uncover my inner thoughts in an expressive nature. I hope to gain valuable knowledge whilst in the Youth Collective, that will strengthen my skills in understanding art and the importance it plays in our world, as well as helping me in a future career I hope to take within the Arts.
An artwork that I like from the Gallery's collection is 'Anak Bayan' by Ian Fairweather in the 20th & 21st c Australian art galleries. Ian Fairweather's style is fascinating as he follows an abstract art style that I am practising and very interested in. The non-figurative shapes he uses for the figures within the composition are quiet striking and the brushstrokes that have been used for the different shapes of the figures. It is interesting to see an artist create an intriguing abstract piece from urban life.
---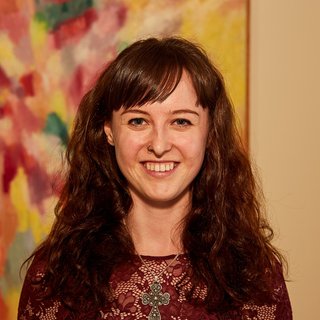 Uploaded image
My name is Keegan and I am studying a Bachelor of Arts with a major in Modern History, and a minor in Studies of Religion. I was first introduced to the art world as a child, visiting exhibitions at the local art gallery in Bathurst. In 2011, I attended the exhibition 'Picasso: Masterpieces from the Musee National Picasso" at the Art Gallery of NSW which further developed my passion for art. In 2012, I was accepted into the work experience program at the Gallery which provided invaluable insight into the inner workings of the Gallery.
My interest in modern history has given me a deep appreciation of art with a social justice focus, especially pieces which explore the experiences of women, First Nations peoples, the LGBTIQA community and refugees. I love how social justice art promotes conversation, raises critical consciousness and gives a voice to the voiceless.
One of my favourite artworks in the Gallery's collection is "AUSTRALIA IV theatre and remembrance of death" by Indigenous artist Brook Andrew.
---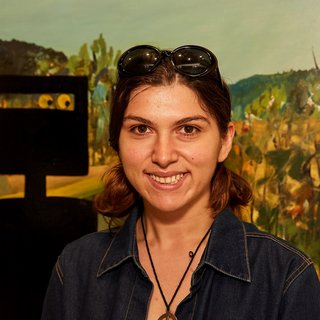 Uploaded image
Hi, I'm Liliana and I am a media production graduate, media worker and content creator. I have always been inspired by art for as long as I could remember. Whether I was dragging family members to galleries, painting in my bedroom, when no one was watching, or spending my day diving into an art book and learning a little more about this magical world, I've always had a deep love for art.
For an art aficionado like myself, getting the chance to commit to the historical space that is the Art Gallery of NSW for the year is an incredible privilege. This opportunity allows me to learn more about a world that I was always curious about and I can not wait to see how this year's Youth Collective will shape the way that people will interact with the upcoming exhibitions. My favourite artwork in the Gallery's collection would have to be the 'First-class marksman' (1946) by Sidney Nolan. This painting is a personal favourite of mine due to its cultural significance as well as the pleasant aesthetic qualities that are evoked in this vivid piece.
---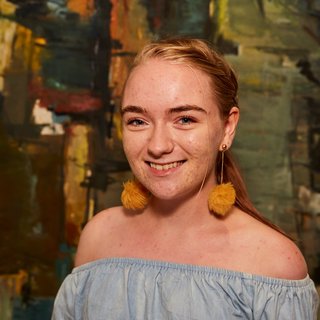 Uploaded image
Hi! My name is Mckenzie, growing up I have always been immersed and captivated by art, music, movement and all sensory experiences. One of my greatest joys in life is being introduced to the world through a different perspective. I have a strong passion for changing how spaces are viewed. Whether that be through the introduction of new senses, such as music, found objects, murals in unexpected places or ideas that make you think, 'wow, I wish I had thought of that'. I find it fascinating to listen to different artist's stories, finding out what motivates and inspires them to create. Working collaboratively excites me, as the Youth Collective all shares the aim to create accessible experiences in the arts for young people. I have been involved with several youth programs in the past, such as with City of Sydney, Powerhouse Museum and CAC Gallery. I love the delight that comes from bringing a crazy idea to life and putting a smile on someone's face.
My favourite thing about Gallery is that each time you enter a space, it becomes completely unrecognisable from the exhibition before. I have diverse interests in art, though I tend to find conceptual works or aesthetically intriguing pieces catch my attention. I find myself drawn to Temporary displacement by Louisa Dawson and Rue de I'Hôtel de Ville by Eugene Atet.
---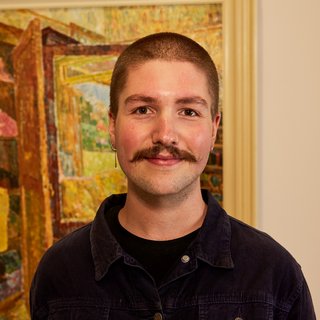 Uploaded image
My name is Michael and I'm an interdisciplinary artist, student and advocate, born on muwinina land in nipaluna/Hobart, Tasmania, and currently living and working on Gadigal land in Sydney. I also work for MusicNSW as their inaugural Young People Committee Coordinator, am a sub-editor of Purple Sneakers, and a presenter on FBi Radio. An all-time favourite work of mine amongst the Gallery's collection is 'Interior with wardrobe mirror' (1955), by the wonderful Grace Cossington Smith. Focusing her keen skills as a painter and colourist towards a luminous, domestic space highlights her commitment to finding 'colour within colour' and reveals great depth of emotion in the seemingly-mundane through her signature, mindful attention to detail.
---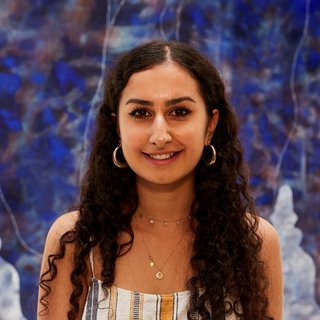 Uploaded image
My name is Radha. I am twenty years old studying a Bachelor of Arts with a Major in Anthropology at Macquarie University and I am really interested in how culture is represented through Art. From a young age I have visited many art museums and cultural institutions and I recently worked as a Creative Assistant and Co-Curator for NG Art Creative Residency in Provence, France for 3 months. I have always felt Art gives us a window into other worlds and other cultures.
I love immersing myself in a new environment and a new challenge where I am able to mix with a range of people and learn from others to further my professional experience. The Youth Collective is a perfect way to create new and innovative ideas about how Art can bring people closer together in celebration of diverse contemporary dialogues. Art gives us a visual voice and we can learn so much about our social, cultural, and political differences and similarities through the artistic language. Art should engage all ages and I hope to make Art more accessible to young people as something fun and attractive through the programming of our networking events.
I have so many favourites in the Gallery's collection but if I had to choose it would be the the timeless image of the 'Lotus-clad Radha and Krishna' circa 1700-1710. This delicate Indian miniature painting of a couple engulfed in lotus flowers not only depicts the Hindu divine couple but also appeals as a universal representation of two people in love.
---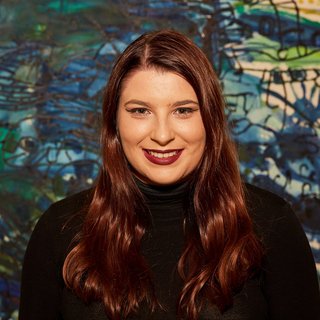 Uploaded image
My name is Sarah and I am an emerging curator, currently undergoing a Masters of Curating and Cultural Leadership at UNSW Art & Design. My passion for art exists in its catalytic ability to ignite ideas, reflection, communication, and action. Offering a sense of verisimilitude; truthfulness and honesty. Curatorially, I have a strong interest in institutional collections, how they are managed, developed, and staged. My independent curatorial practice exemplifies materiality and the experiential, oscillating between notions of our relationship with the natural world and human/ human interactions. Programming for youths offers an exciting new direction of thinking for me, and I look forward to cultivating new forms of cultural education, exchanges, dialogues, and accessibility for local youths. My favourite piece in the Gallery's collection is Ernesto Neto's 2002 multi-sensory installation 'Just like drops in time, nothing'. Hedonistic and participatory in nature, the installation activates the space with colour, smell and texture, demanding the arousal of our senses, the heightening of our perceptions, and the engagement of our bodily self-awareness.
---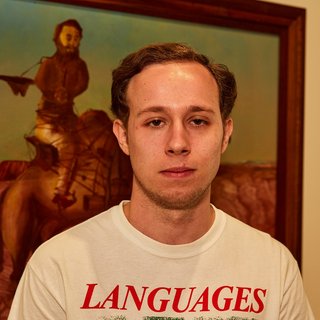 Uploaded image
Hi, my name is Tim and I am in my third year of studying a Bachelor of Art Theory at University of NSW Art & Design. I am really eager to help contribute to the Art Gallery of NSW's Youth Collective of 2019 by providing my skills, passions and knowledge about art. Regarding this program, I am interested in the site of this state art gallery as an interdisciplinary space that serves to both incubate and gather various forms of knowledge, expressions and experiences through the arts. Furthermore, as a public entity, the gallery has a role and responsibility to continue and thus provide a rigorous and visible platform for the very social fabric of Sydney and Greater NSW that is reflected within its diverse fine arts and culture. This is where the Youth Collective can step in and provide our perspective as young people to help forward these goals.
A particular favourite in the collection is Cy Twombly's 'Three studies from the Temeraire'.
---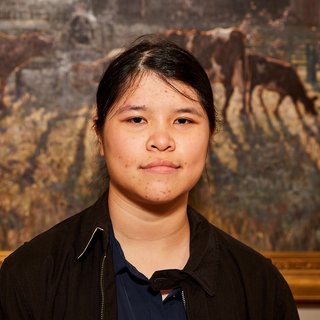 Uploaded image
My name is Victoria and I am an Art Theory/Arts student at UNSW. I joined the Youth Collective because I'm passionate about public programs – it is so important that art is accessible! The Art Gallery of NSW has so much to offer and I want to learn as much as I can about its rich history. I am also passionate about conservation and hope to get the chance to see some of what the conservators here do.
My favourite work in the Gallery is Elioth Gruner's 'Spring Frost' (1919), which is housed in the permanent Australian collection. It's so masterfully painted and incredibly soothing to look at. It really transforms the space around it.