Streeton: children's activities
Print this set
By the Art Gallery of NSW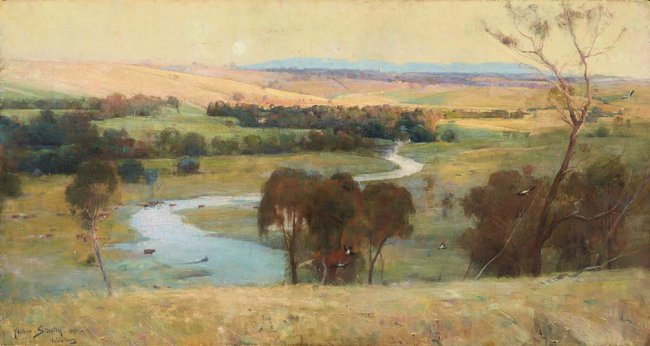 AGNSW collection Arthur Streeton 'Still glides the stream, and shall for ever glide' 1890
Experiment with painting or drawing outdoors at different times of the day to capture the changing light.
Here are some ideas to get you started:
Paint or draw…
a peaceful landscape
a sun setting over the mountains
a giant tree or forest
people playing on a beach
dramatic clouds in the sky
an exciting place from a faraway land
You will need:
sketchbook or paper
a pencil and coloured pencils
brush and paints
oil pastels
markers
your imagination!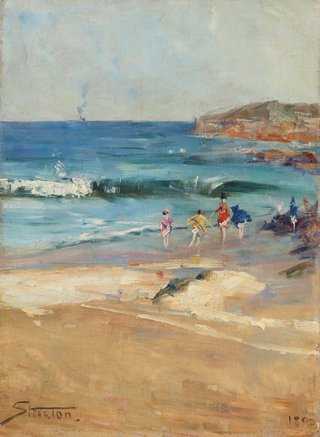 AGNSW collection Arthur Streeton Beach scene 1890
Do you love to draw and paint things?
Artists love to draw and paint.
Arthur Streeton enjoyed creating artworks to show the beauty of nature and fleeting moments in time. He captured the effects of light and of weather, painting outdoors to experience the atmosphere and mood first-hand.
Arthur also painted scenes of city life and the activity on Sydney harbour, bathed in bright light and from different viewpoints. His dazzling artworks encourage us to look at the wonders of our world with a new perspective.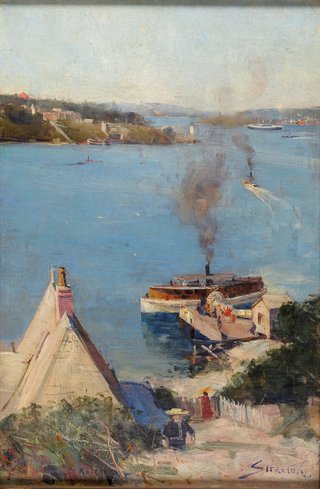 Uploaded image
NATIONAL GALLERY OF AUSTRALIA COLLECTION Arthur Streeton From McMahon's Point — fare one penny 1890
There us a lot happening in this harbour scene.
Can you spot a cat and a boy with a toy yacht?
How many birds can you count swirling over the harbour?
Create your own busy artwork with lots of things for people to spot and count.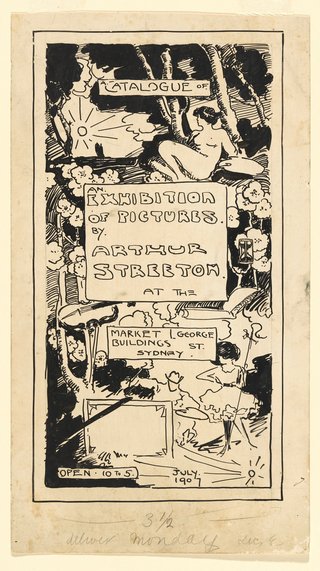 Uploaded image
NATIONAL GALLERY OF AUSTRALIA COLLECTION Design for 'An exhibition of pictures by Arthur Streeton' 1907
Arthur often held exhibitions of his artworks and sometimes designed the posters to advertise them.
Design your own exhibition poster and invite your family to view your artworks in a special exhibition.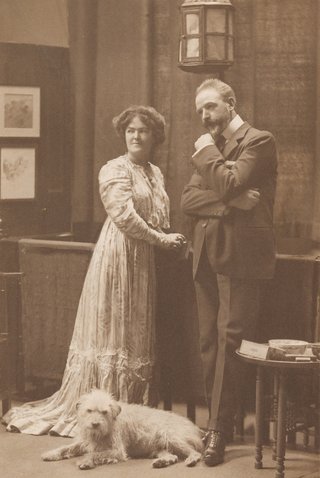 Uploaded image
NATIONAL PORTRAIT GALLERY COLLECTION H Walter Barnett Arthur Streeton, Nora Streeton (née Clench) and Pat, the dog c1909
Here is Arthur and his wife Nora with their dog Pat.
Do you have a pet or a favourite animal?
Create a series of pet portraits by photographing, drawing or painting your animal.
Look closely at them and try and capture their expressions.