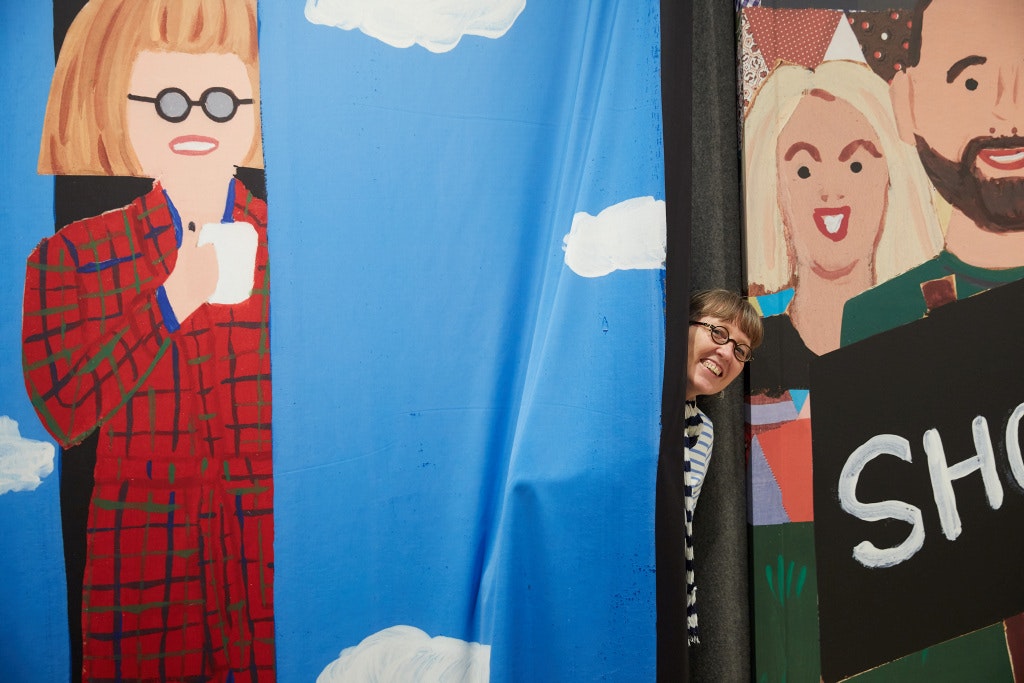 Follow the installation of What do we want?, a new mural created by artist Adrienne Doig for Archie Plus which reflects with wit and heart on her experiences of 2020 and the pandemic. Stretching more than thirty metres, Doig's mural hums with playful and polemical self-portraits as well as a raucous gathering of the artist's family, close friends, and collaborators.
Doig's love of making and making do is evident in the construction of this work, which combines painted cardboard cut-outs with cherished second-hand textiles enlarged digitally. With its many faces and voices, the resulting mural could be described as a collective collage or social patchwork. For Doig, this year of being physically apart has been a chance to reflect on what we want together.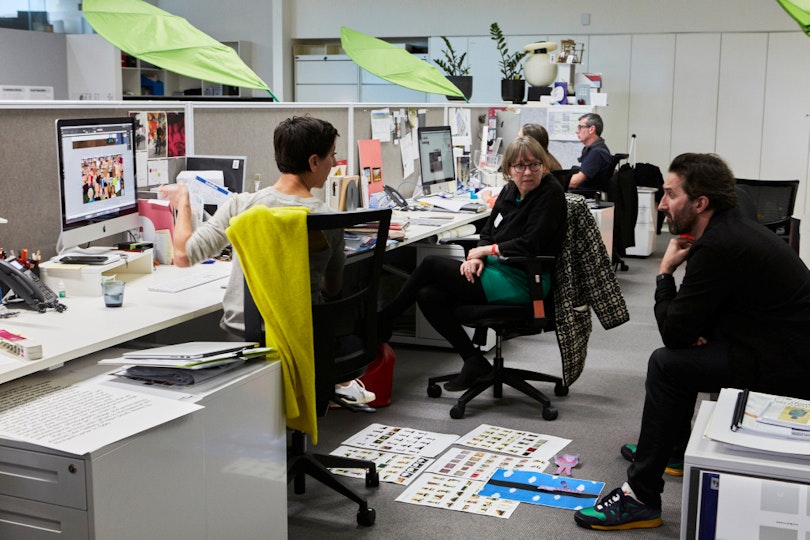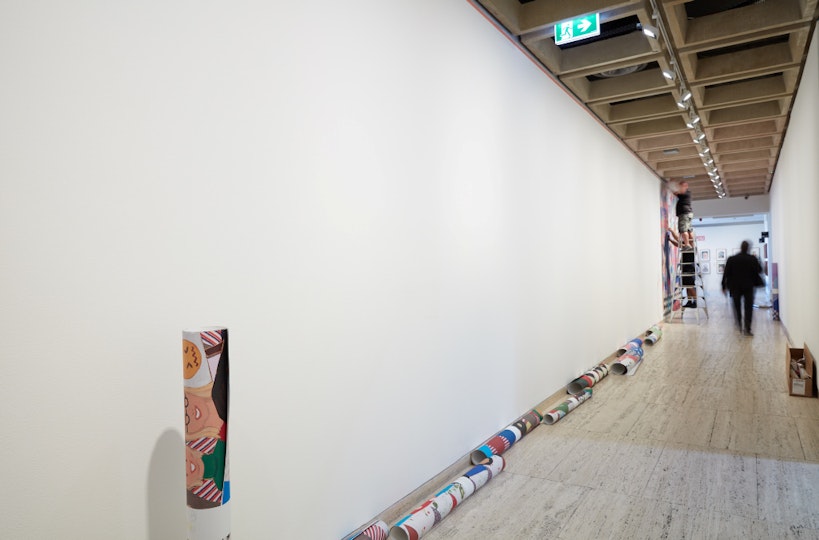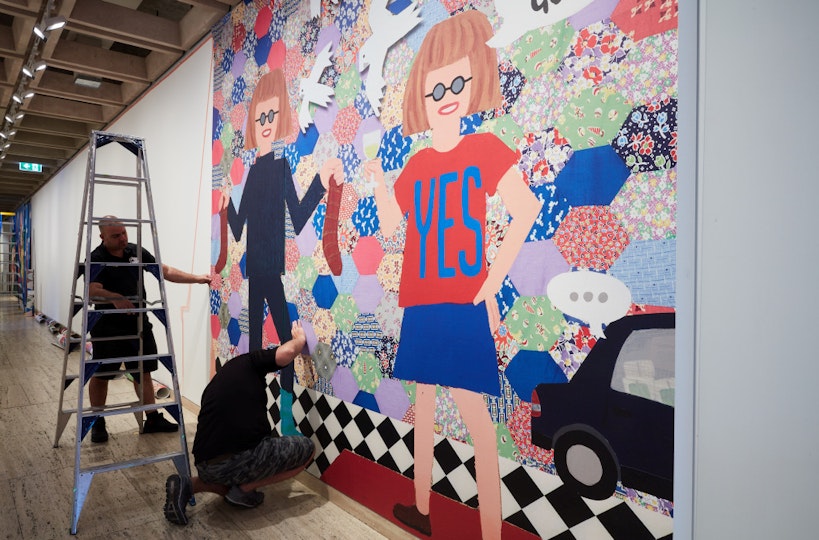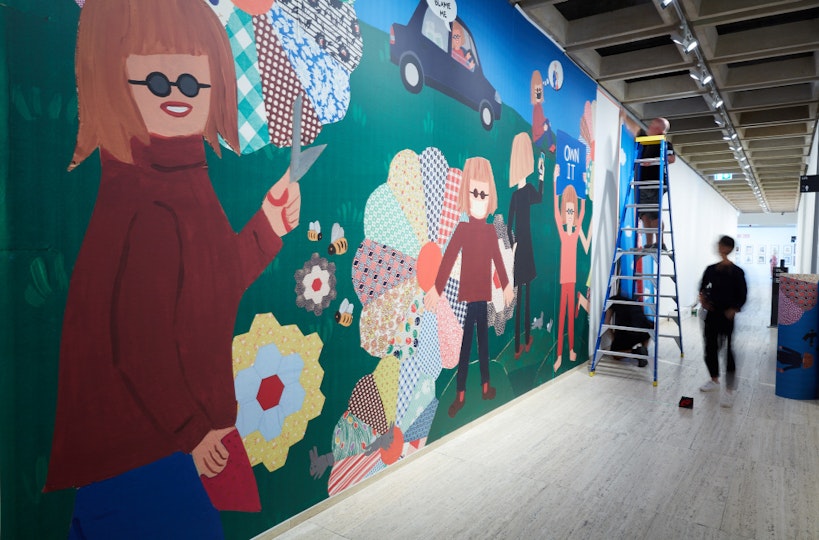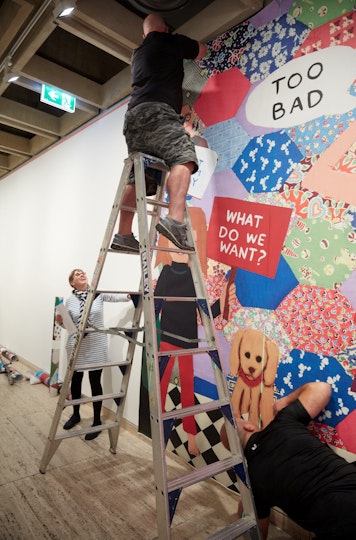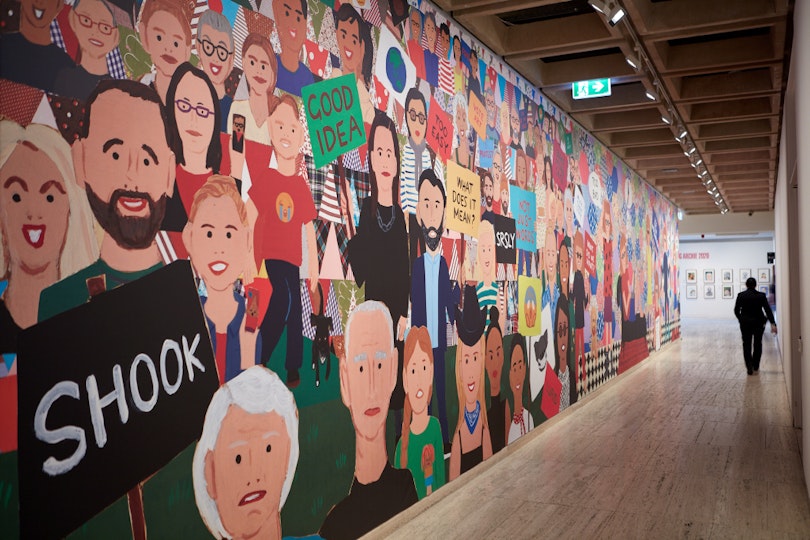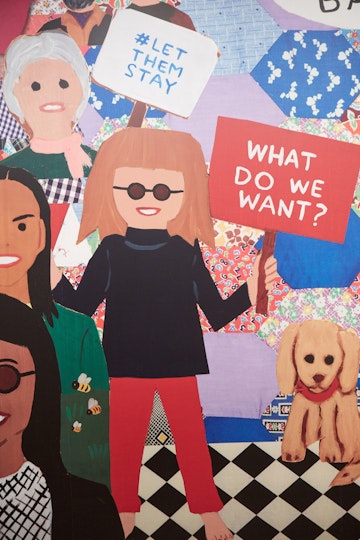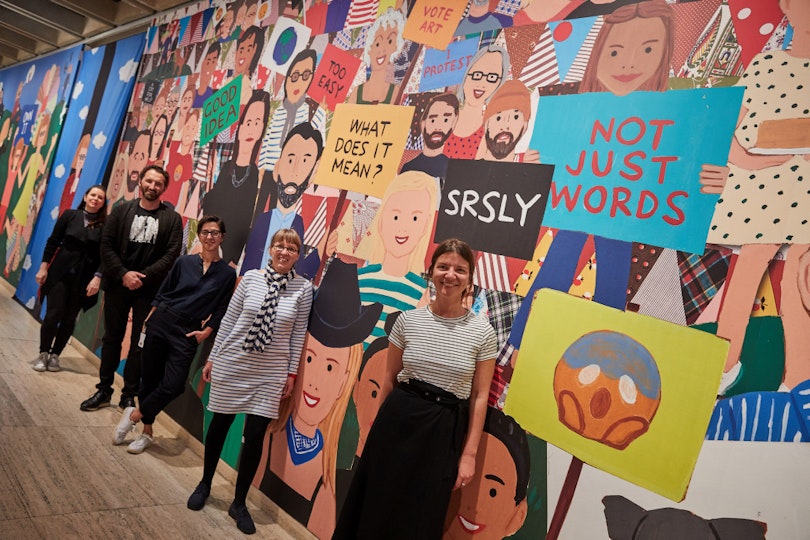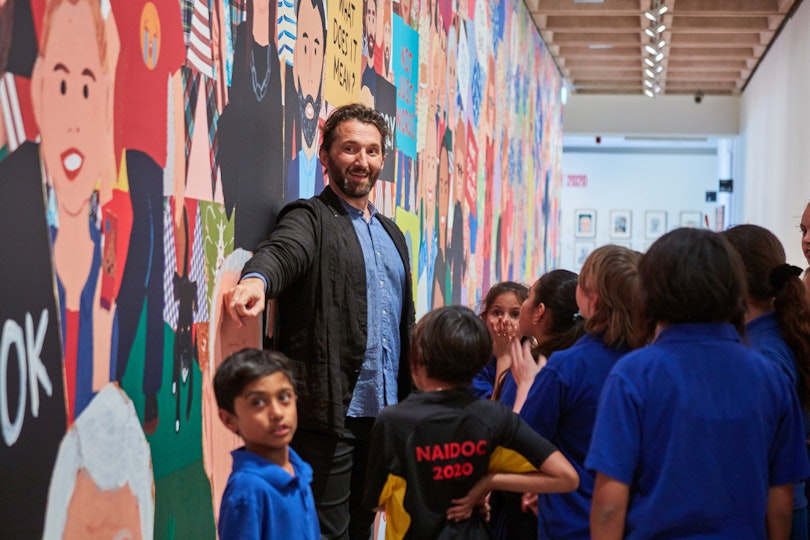 In April 2020 Doig created a video for Together In Art about making toilet paper roll dolls, which inspired art-making around the world.