The Wynne Prize, Australia's oldest art prize, will tour regional NSW for the first time in its 125-year history.
Thanks to support from the NSW Government through the Blockbusters Funding Initiative, the 2023, 2024 and 2025 Wynne Prize finalist works will tour to regional art galleries, following the annual Archibald, Wynne and Sulman Prizes exhibition at the Art Gallery of New South Wales.
This will be the first time the Wynne Prize will be shown in regional communities, many of which have been depicted in Wynne works over the past century.
Established following a bequest by Richard Wynne, the Wynne Prize was first awarded in 1897, marking the official opening of the Art Gallery at our present site.
The prize is awarded to the best landscape painting of Australian scenery or figurative sculpture and is announced annually alongside the Archibald and Sulman Prizes at the Art Gallery.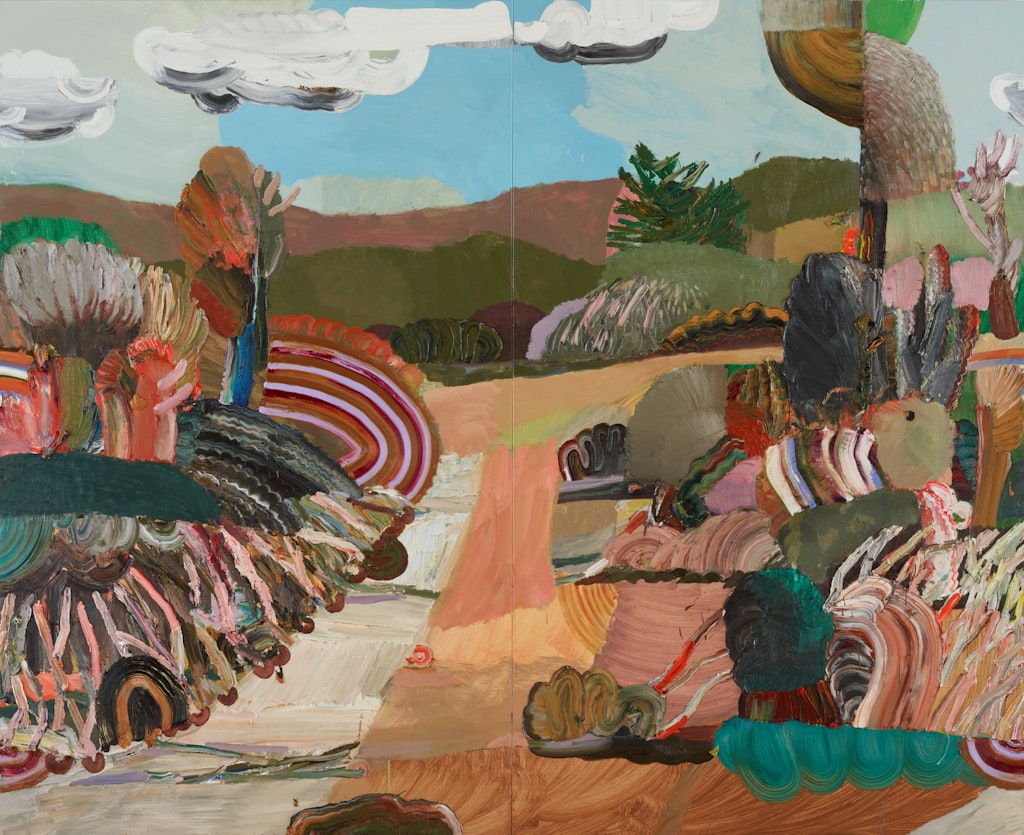 The 2023 Wynne will travel to Bank Art Museum Moree, Mudgee Arts Precinct, New England Regional Art Museum in Armidale and Wagga Wagga Art Gallery, between 22 September 2023 and 16 June 2024.
In the following two years, Tweed Regional Gallery and Margaret Olley Art Centre in Murwillumbah, Western Plains Cultural Centre in Dubbo, Bathurst Regional Art Gallery, Blue Mountains Cultural Centre in Katoomba, Orange Regional Gallery, Glasshouse in Port Macquarie, Ngununggula Southern Highlands Regional Gallery in Bowral and Grafton Regional Gallery will host the annual Wynne Prize exhibition.
The winner of the Wynne Prize receives $50,000. Entries in the Wynne are also eligible for the Trustees' Watercolour Prize ($5000) and other prizes. The John and Elizabeth Newnham Pring Memorial Prize ($1000) may be awarded to the best watercolour by a woman artist; it was established following a bequest by Bessie Pring – herself a watercolourist – in honour of her parents, and was first awarded in 1966. The Roberts Family Aboriginal and Torres Strait Islander Prize ($10,000) may be awarded to an Aboriginal and/or Torres Strait Islander artist; it was first awarded in 2018.
Entry forms for the 2023 Wynne Prize, along with the Archibald Prize and Sulman Prize, will be available from 31 January 2023. Works need to be delivered for judging to the Art Gallery of New South Wales between 20 and 31 March 2023 if using a courier, or between 27 and 31 March if being delivered by the artist or their representative. Finalists are announced on 27 April and winners on 5 May. The exhibition at the Art Gallery of New South Wales is on from 6 May to 3 September 2023, followed by separate tours for the Wynne and the Archibald.
If you're considering entering the prize, please check the entry form for eligibility requirements and ensure your work is available for the entire touring period, whether or not you are the owner of the work.
Information about the Wynne Prize 2023 tour