Preserving the posters of Toulouse-Lautrec
Conservators have the ability to reduce the signs of aging – even when an object is over 100 years old.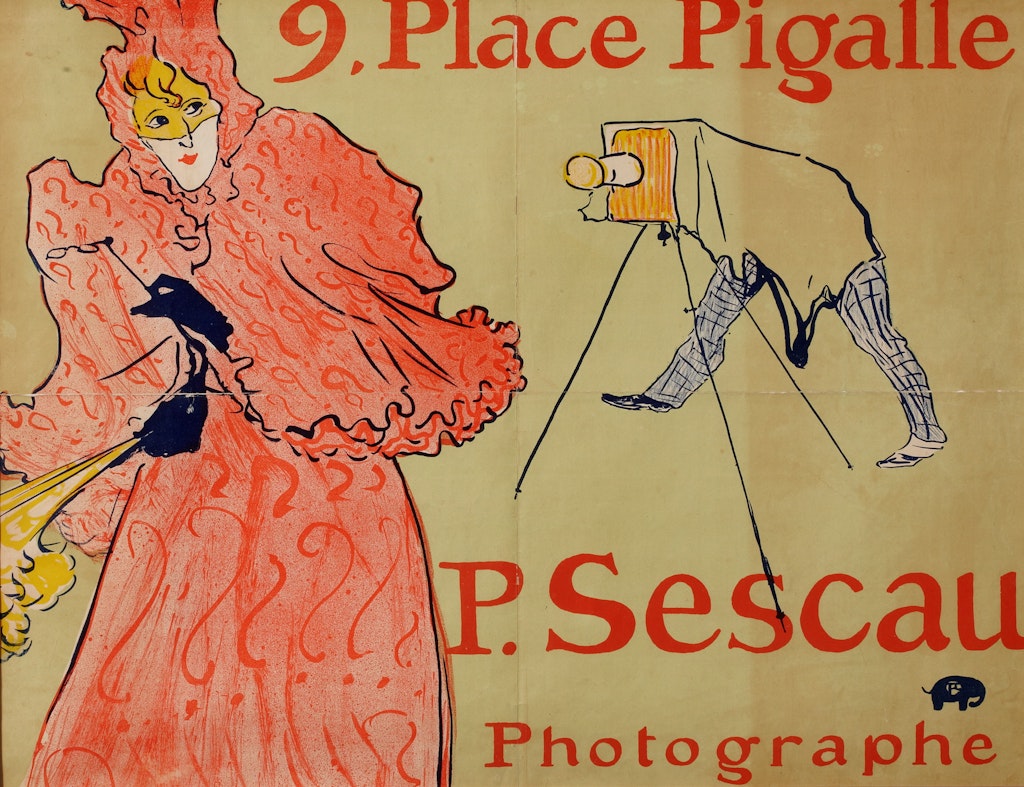 The Art Gallery of NSW has several posters by the leading post-Impressionist artist Henri de Toulouse-Lautrec. Created between 1893 and 1896, the posters have been in our collection since 1945 and required intensive work to stabilise them and make them suitable for display – first in our members lounge at the Gallery then on loan to the National Gallery of Australia for their Toulouse-Lautrec exhibition.
As is almost always the case with works of art, the conservation process involved in-depth research of the posters, particularly into how they were made.
Toulouse-Lautrec was one of the pioneers of the modern poster. Using the relatively new process of colour lithography, he showed the artistic potential of the medium, helping to elevate poster-making to a fine art.
From its invention in 1798, lithography enabled prints to be produced relatively quickly and easily, which made it highly suitable for commercial posters. The great attraction for artists, however, was that it offered the same freedom as drawing and the capacity to achieve rich tonal effects, varied colours and nuanced textures.
Lithography (meaning 'stone drawing') makes use of the fact that oil and water repel each other. Using a hard flat surface (originally a finely grained slab of limestone), the image is drawn with an oil-based material, such as a lithographic crayon or a liquid 'tusche' applied with a pen or brush, which is then chemically 'fixed'. The stone surface is then washed with water, which is repelled by the greasy marks that make up the image and settles only in the untouched areas. An oil-based ink is then rolled over the stone, adhering only to the image, while the ink is repelled by the blank wet areas. Finally, the paper is laid on the surface and both paper and surface are run through a scraper press, which transfers the ink onto the paper.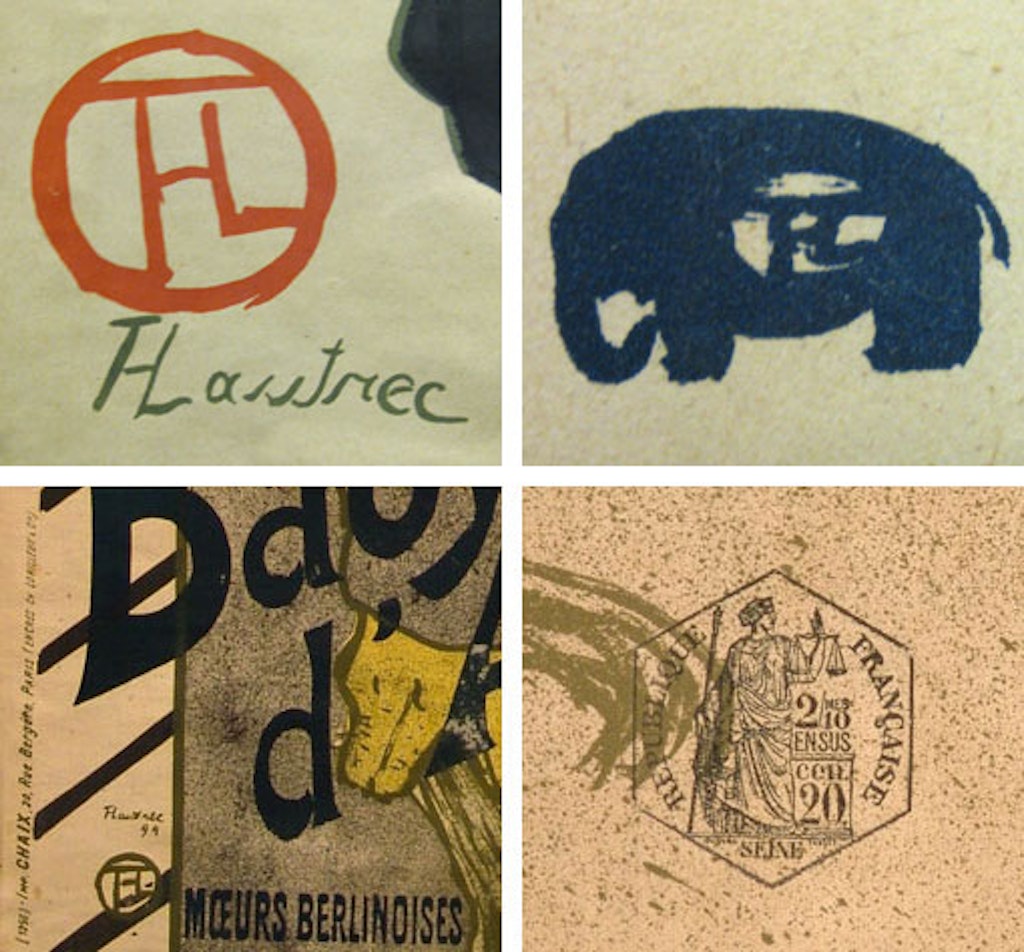 In 1890s Paris, up to 2000 prints may have been made of a poster for commercial use. Most of these were plastered onto walls and therefore didn't survive, but Toulouse-Lautrec's vibrant, innovative posters were so desirable, collectors often took them down as fast as they went up.
Although colour lithography could accommodate dozens of colours in one print, Toulouse-Lautrec generally chose only four or five for his posters, as he preferred to create his effects using subtle modulations and juxtapositions. Some of the colours he used most often included curry yellow, olive brown and vermillion, which he obtained from the ink manufacturing firm of Charles Lorrilleux. One of his preferred ways to apply the ink was a technique called 'crachis' ('spit' in French). This involved either shaking a brush over a sieve or running a knife along the edge of a brush to create a sprinkled/airbrushed effect.
Most of Toulouse-Lautrec's posters incorporate one of his identifying marks, including his famous chop mark (which present his initials 'HTL' in a Japanese style) and his monogram presented within a little elephant (the origins of which have been traced back to a wooden elephant in the garden of the Moulin Rouge).
There are other marks to be found on some of the posters, including those of the printing firms Toulouse-Lautrec used (such as Chaix, Verneau, and Ancourt) and tax stamps (which were required on advertising posters to be hung outdoors). All these marks help us piece together the posters' past and provenance.
This image gallery tells just a few of the stories unearthed during this project and gives an insight into some of the range of treatments carried out over 26 days on six posters, with the support of funds from the Friends of Conservation. Click on one of the images to learn more.