Ten years of Young Archie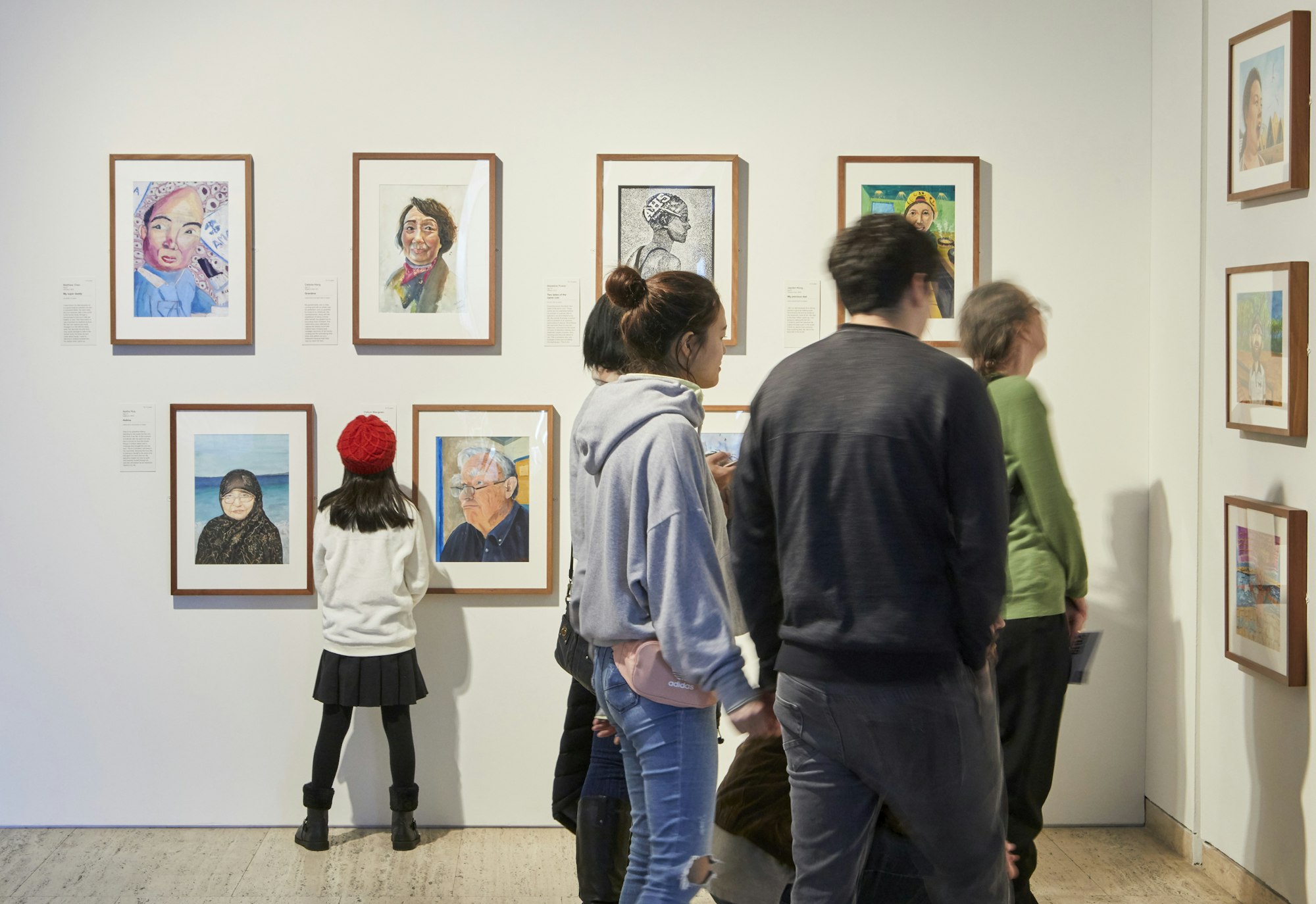 This year, like each of the past nine years, you'll find people at the Art Gallery of New South Wales standing in front of rows of small, framed pictures. They'll be shaking their heads in wonder and disbelief and muttering something like, 'The person who made this is how old?'
The artworks are all finalists in the Young Archie competition, which is open to artists between the ages of 5 and 18 across four age categories (5–8, 9–12, 13–15 and 16–18 years), with a single winner selected from each.
Held alongside the Archibald Prize, Young Archie invites young artists to submit a portrait of someone who is special to them.
The finalist works are displayed at the Art Gallery outside the Archibald, Wynne and Sulman Prizes exhibition and on the Art Gallery website.
The current crop of 70 – the largest group of finalists ever displayed in Young Archie – was selected from more than 2400 entries this year – the highest number ever.
Since the competition began in 2013, there have been more than 16,600 entries, with 310 works chosen as finalists. Some artists have been selected more than once, so we're talking 285 very talented individuals – two-thirds of them girls and young women.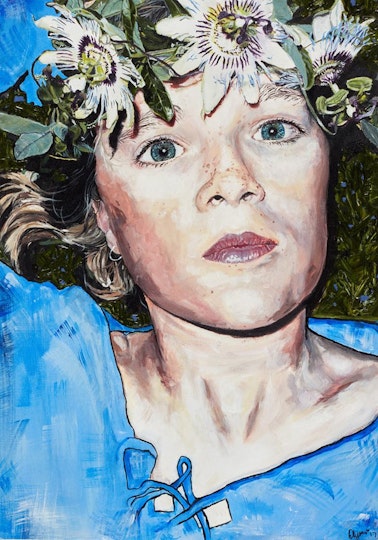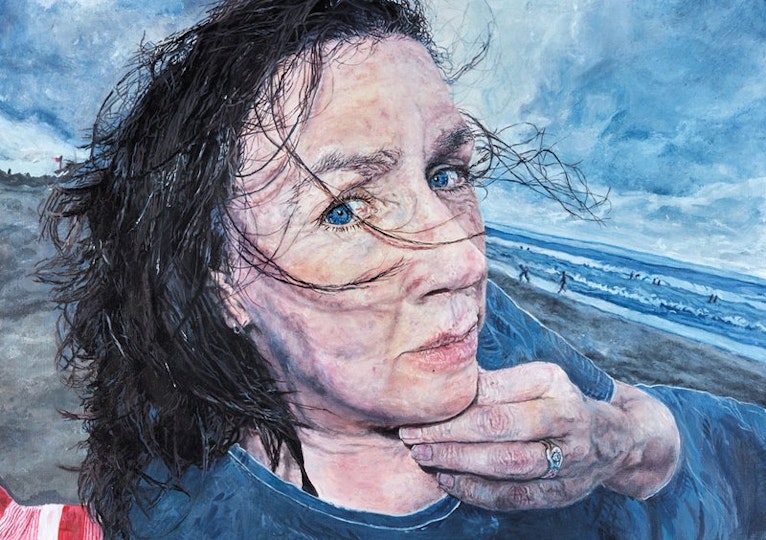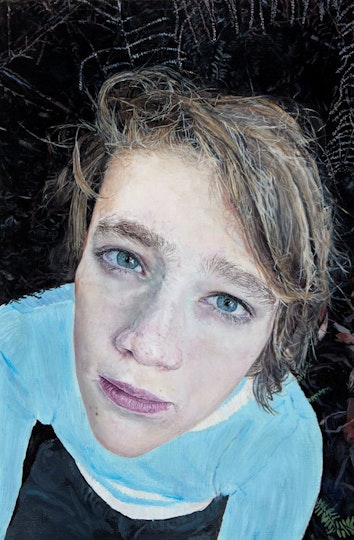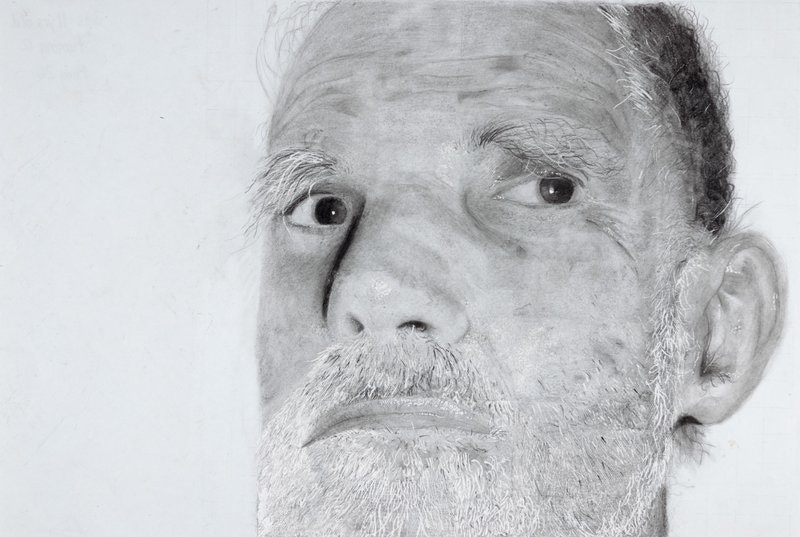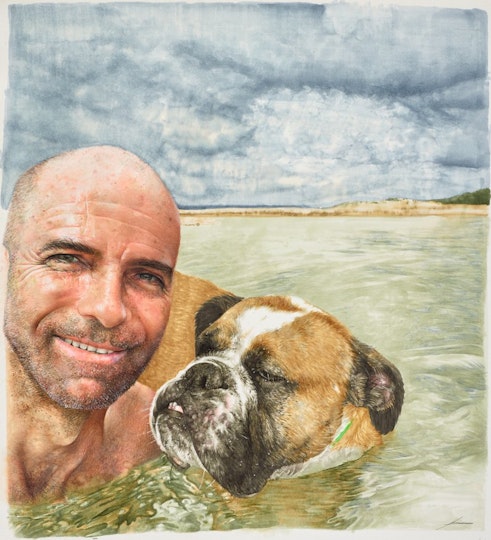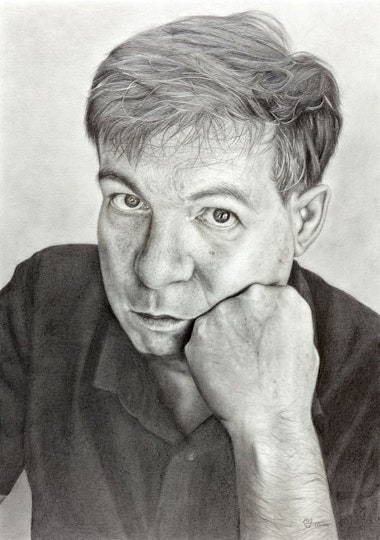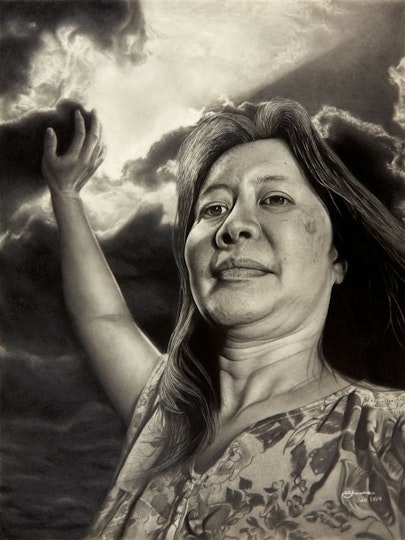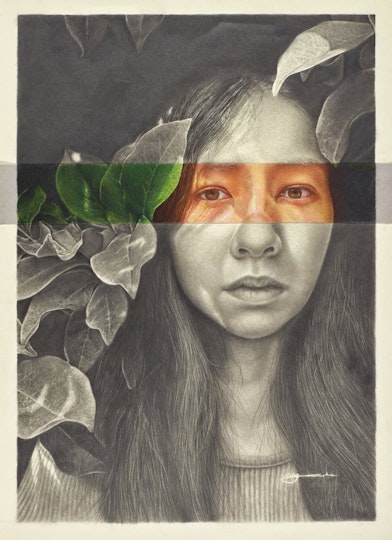 Only one Young Archie artist has won twice: Jessica Thompson in 2017 and 2018, both times in the 13–15 year category. She was also selected as a finalist in 2019 when she was 16.
Two other artists have been selected as finalists on three occasions: Oliver Freeman, in 2016 (9–12 year category) and in 2018 and 2020 (13–15 years); and Monique Jeacocke, in 2018 (13–15 years) and in 2019 and 2020 (16–18 years). Nineteen artists have been selected as finalists twice.
The selection is made by a guest judge – who has been among Australia's most celebrated artists – along with the Art Gallery's family programs manager, Victoria Collings.
Our inaugural guest judge in 2013 and 2014 was Ben Quilty, himself an Archibald Prize winner in 2011. Two-time Archibald winner Del Kathryn Barton followed in 2015 and 2016 then Abdul Abdullah (2017, 2018), Marikit Santiago (2019, 2020) and Ramesh Nithiyendran (2021, 2022), who've all regularly been in the Archibald, Wynne and Sulman.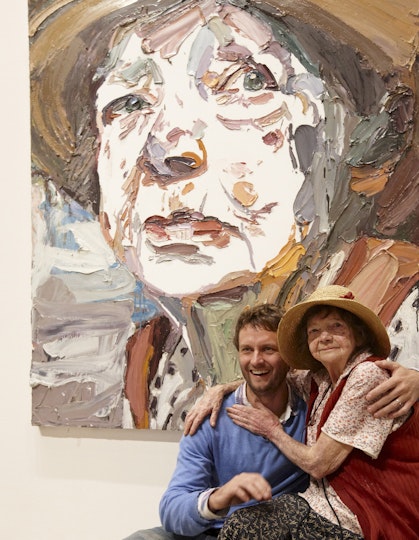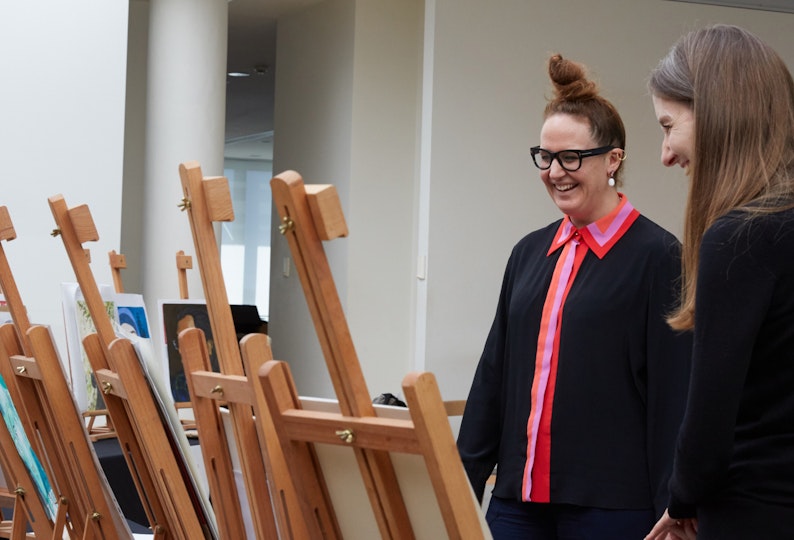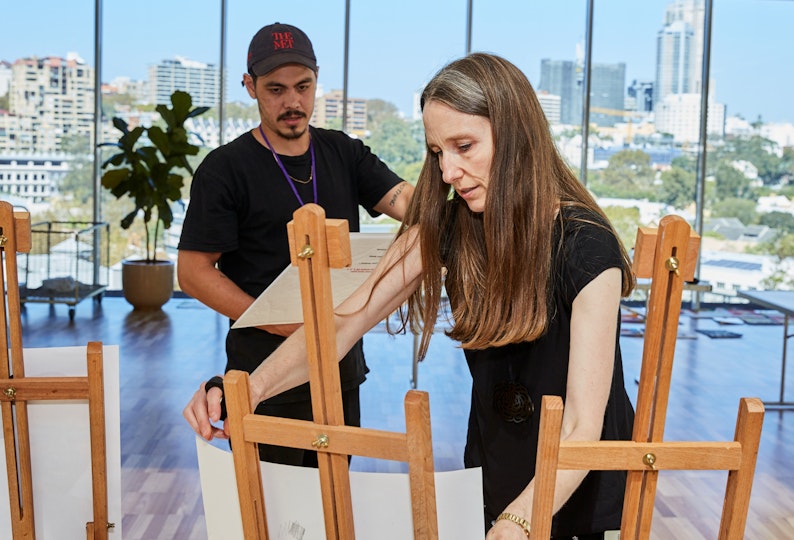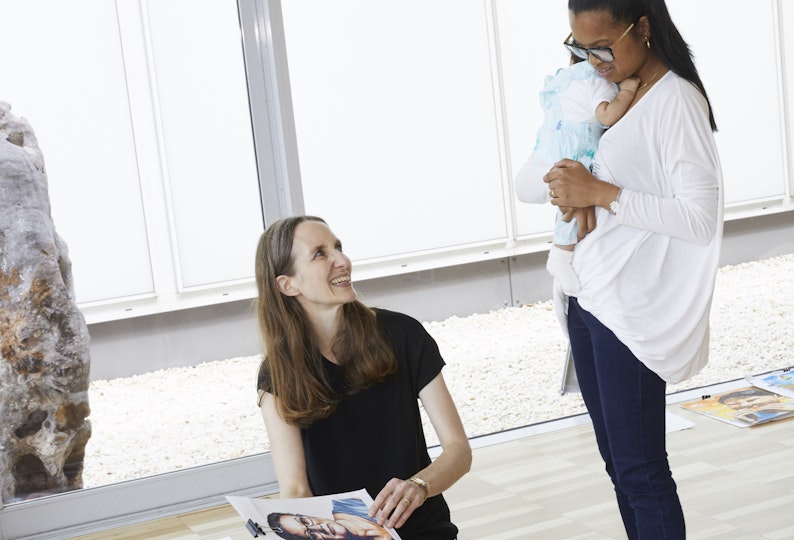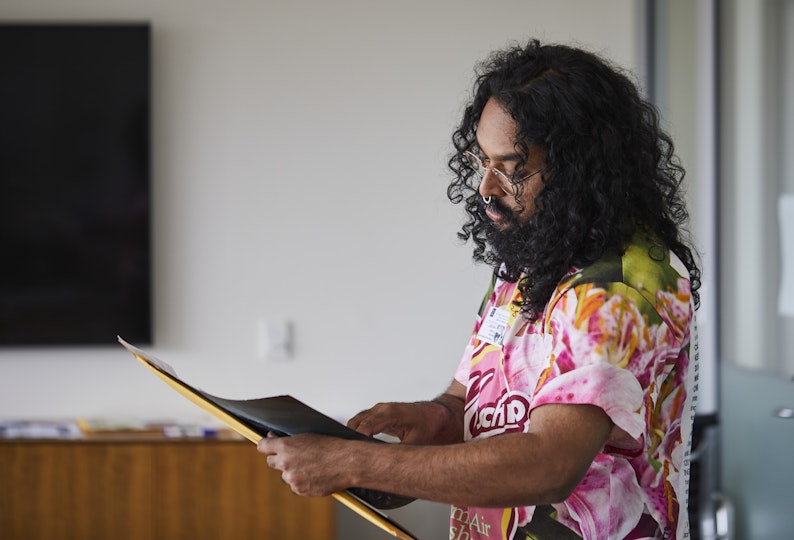 And who have our finalists chosen to depict in their entries? The answer may surprise you. Mothers appear only sixth on the list. The top subjects are:
brother 14%

self 13%

father 13%

friend 13%

sister 12%

mother 10%

grandfather 9%

grandmother 7%
Why brothers? Fifteen-year-old Mia Agraviador spoke for many when she wrote in 2015: 'As annoying and stubborn as he can be, he always makes me smile and is my best friend.'
Of course, of the many reasons to choose a person for a portrait, there is also the pragmatic. As six-year-old Teddy Kidd said about his subject choice in our first Young Archie in 2013: 'My mother and baby Chloe because she would sit still.'
No matter who they've portrayed, these artists have made art with heart. Each year their portraits and accompanying statements have touched us in so many different ways, with stories that range from joyous to heartbreaking.
We'll look at just a tiny sample of the many funny and poignant stories from ten years of Young Archie in another article. But at any time you can explore our prizes archive to see all the finalist works since 2013 as well as the works that received honourable mentions, which are exhibited at the SH Ervin Gallery each year alongside the Salon des Refusés.
Read other Young Archie stories