The (super)power of art to bring us together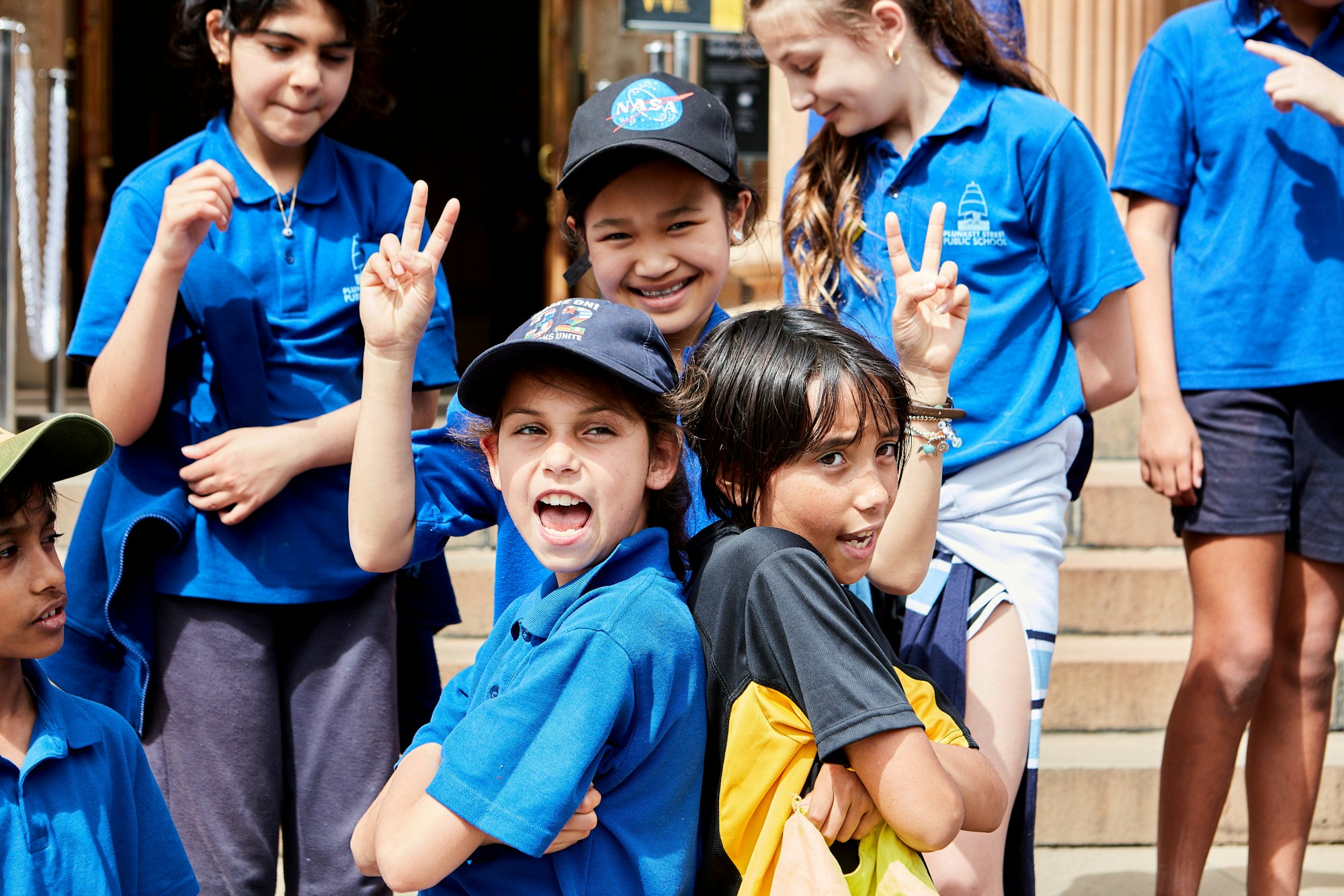 2020 has been a year none of us will forget. A time of uncertainty, of urgency and the unknown, but, importantly, also a time when we have come together and shown our community spirit. On the front of the Gallery at the moment is a wonderful manifestation of that spirit – enormous banners in which some amazing young people share their imagined 'superpowers' for confronting a challenging world.
The seeds of this project were planted as long ago as 2016, when we began running community programs for children who attend Plunkett Street Public School in neighbouring Woolloomooloo. A community project called RAW was developed by Jonathan Wilson, the Gallery's curator of music and community programs, which has enabled local children to create art, music and performance and to engage with our exhibitions after school at Artspace and the Gallery. Alongside this program, we have engaged families supported by the Asylum Seeker Centre, Newtown (ASC), through a wide range of community projects and opportunities.
Then came the COVID lockdown, and with it the challenge of staying connected without face-to-face programs. Those early months saw us creating resources and art packs for delivery to those same children and families. The joy of making something meaningful for children, and the great things the children made with them, got us thinking about other ways to elevate and amplify the voices and imaginations of these young artists and citizens.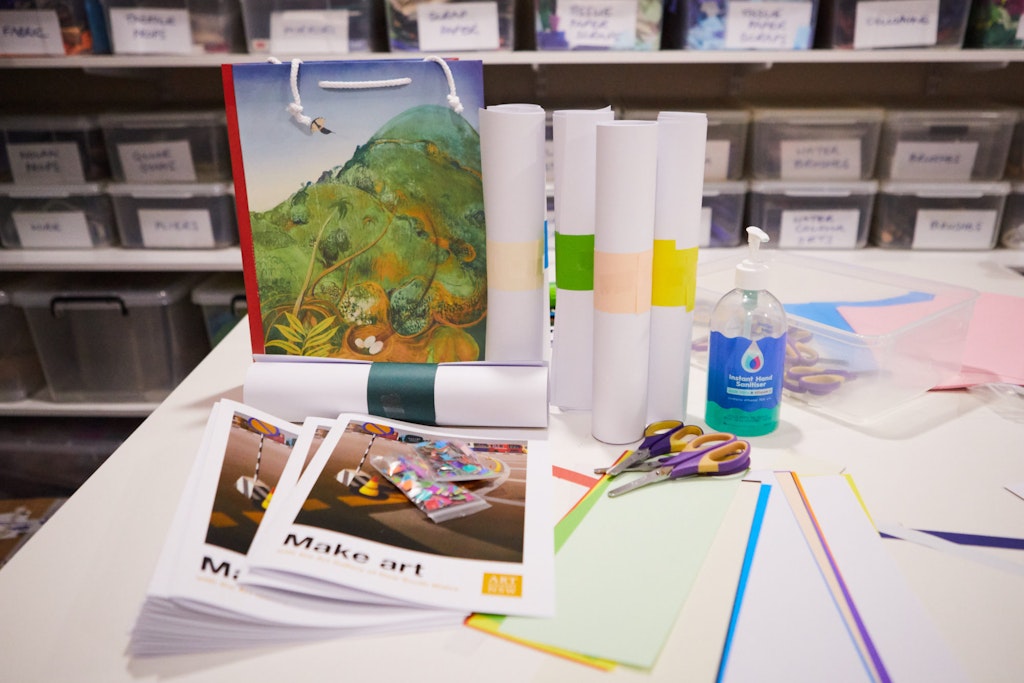 Our answer was literally to put those young voices up front, with a youth-and community-led 'takeover' of the banners that welcome visitors to our building. After a challenging year, for a large part of which our doors were closed, what better way to send a message of openness.
Our starting point for the banners was to think deeply about what superpowers we have found we possess that have helped us through this year. Inspired by diverse works from the Gallery's collection, we also thought about how we could use the idea of a mask as a way of creating a collective self-portrait for our time, full of colour, fire and personality at a time when masks are being worn for very different reasons.
We got to work straight away and sent out special art packs to families supported by the ASC filled with lots of art materials and a quick 'how-to' video made on my smartphone. We then set up a series of COVID-safe workshops with the children from Plunkett Street Public School at Artspace and invited artist Abdul Abdullah to be part of our team to inspire the children and give them an exciting opportunity to work alongside a real, practising artist.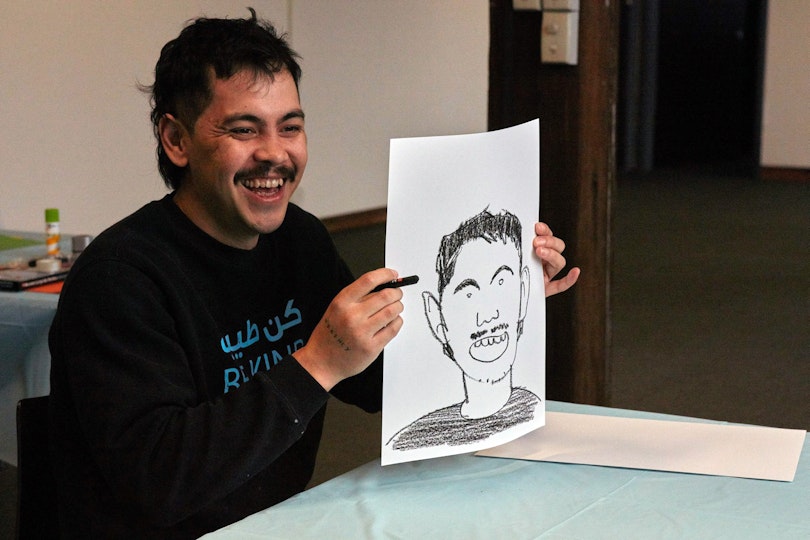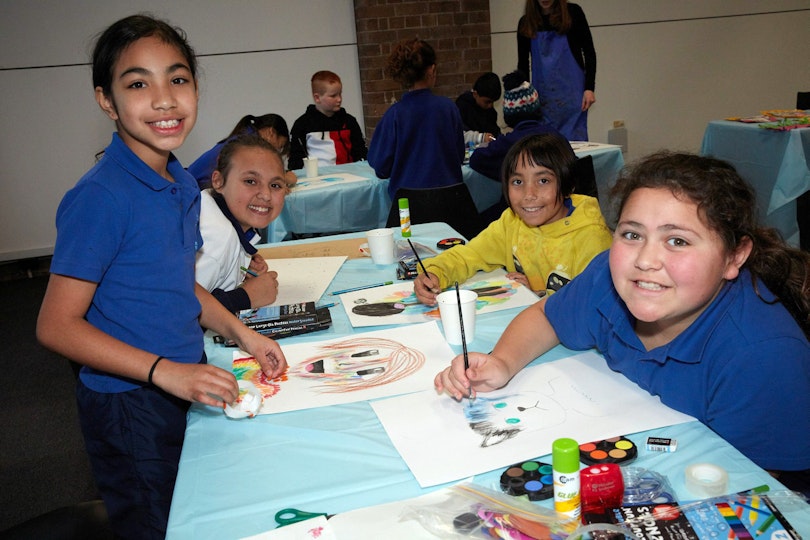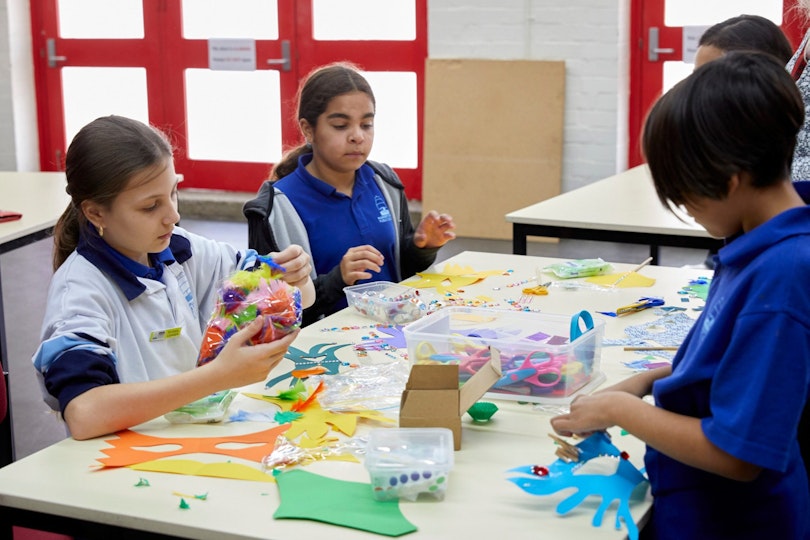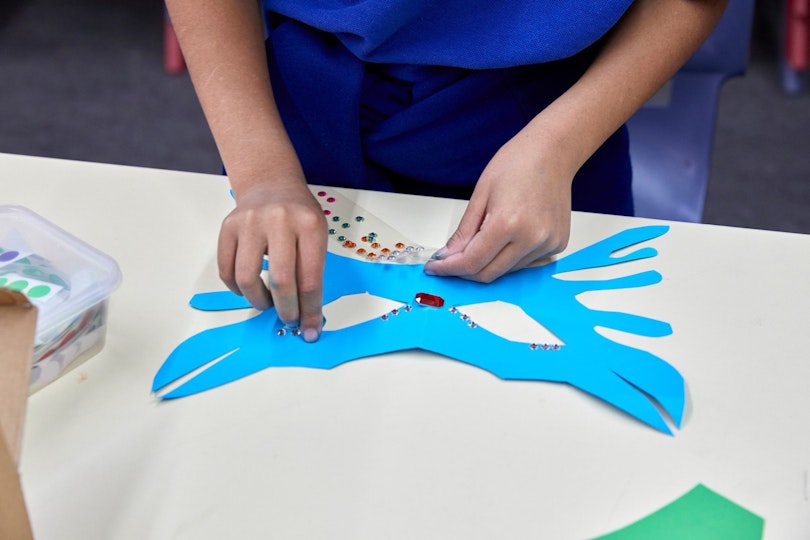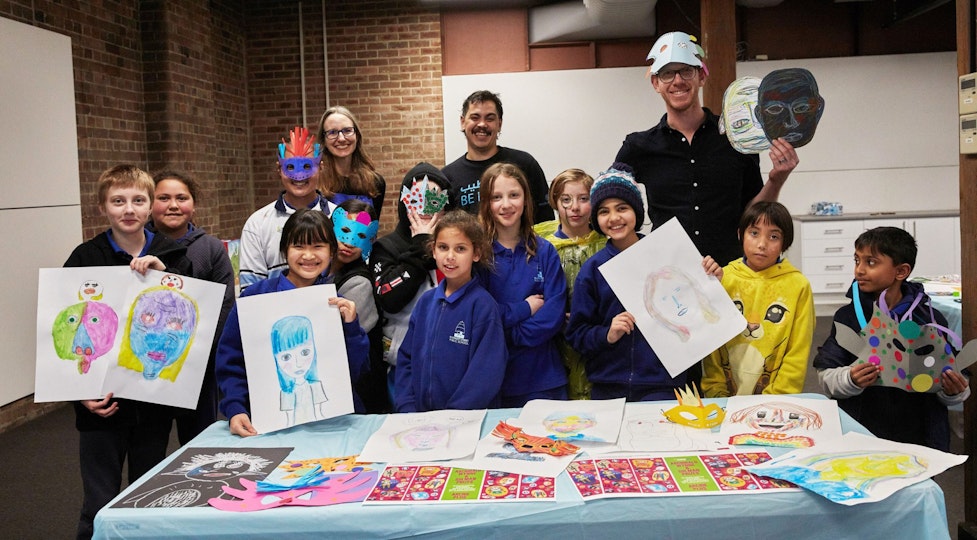 The room was filled with squeals of delight as the children emptied their art materials out onto the tables. As they began to make their artworks, the conversations flowed and brought home one of the most important aspects of working with communities – the incidental conversations that happen that are a chance to share stories and experiences, to open up and be part of something important and to feel connected. At moments like this, the learning flows both ways!
Abdul made art alongside the children, his warm and generous personality shining through as always. Gallery photographer Diana Panuccio took photos of the children wearing their masks and of their artworks. One of my favourite moments was the simplest, when one young artist stuck gemstones to her face to make 'the best mask ever'.
Meanwhile, the ASC delivered the artworks made by the children who had been given our art packs and those were joined with some stellar moments from the Together In Art Kids online project, in which children were invited to submit their artworks to the Gallery. Then the Gallery's senior graphic designer, Analiese Cairis, brought these fabulous faces together in exhilarating and unmissable banner designs.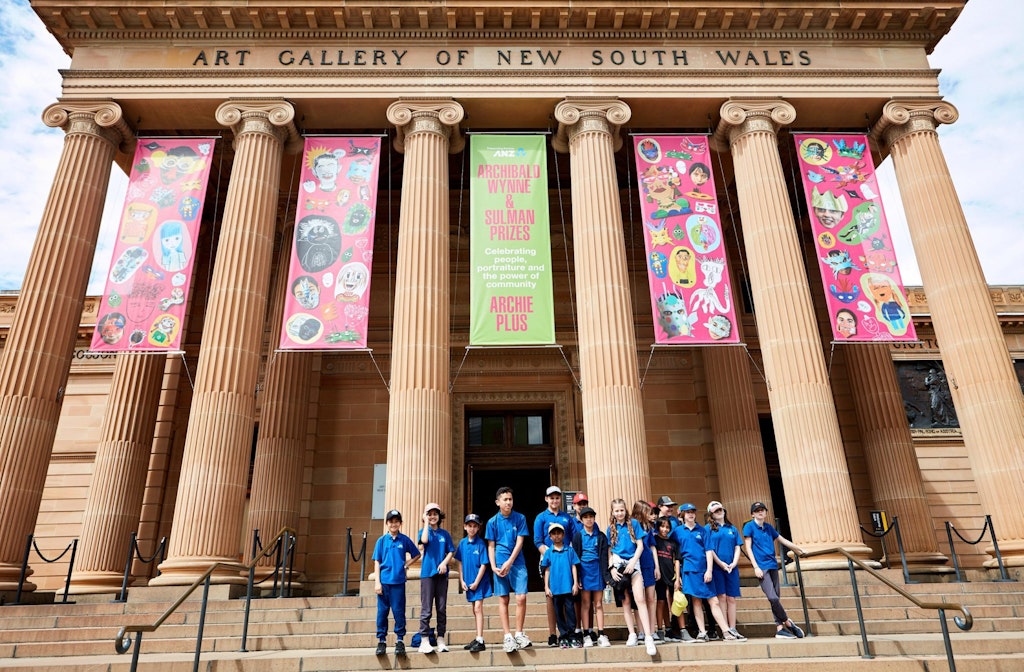 The banners were unveiled on the Gallery's facade on Monday 21 September 2020, a picture-perfect day with blue skies, shining bright as if mirroring our message of positivity and hope. The children walked up from school with their principal, Juliet Sonter, and their art teacher, Mr B, to see the banners. The children loved their morning of VIP treatment, enjoying an exclusive preview of the Archibald, Wynne and Sulman Prizes exhibition and the Young Archie, an introduction to a new mural by Adrienne Doig (a fellow contributor to the Archie Plus project), and a catchup with Gallery director Michael Brand on the front steps with their banners.

A project like this one reminds me why directly connecting with the young people in our community matters. Art-making clearly makes these children happy; it brings great joy and freedom. Our superpowers has been an opportunity for these young people to be seen and recognised as vital contributors, full of passion, courage, humour and love.
These children are growing up in a world with many challenges. In the face of those challenges, art really is a superpower than can bring people together and inspire us to imagine new ways of working and being. If you feel in need of some creativity, you can find ideas for art-making activities online.