A page of madness x Marcus Whale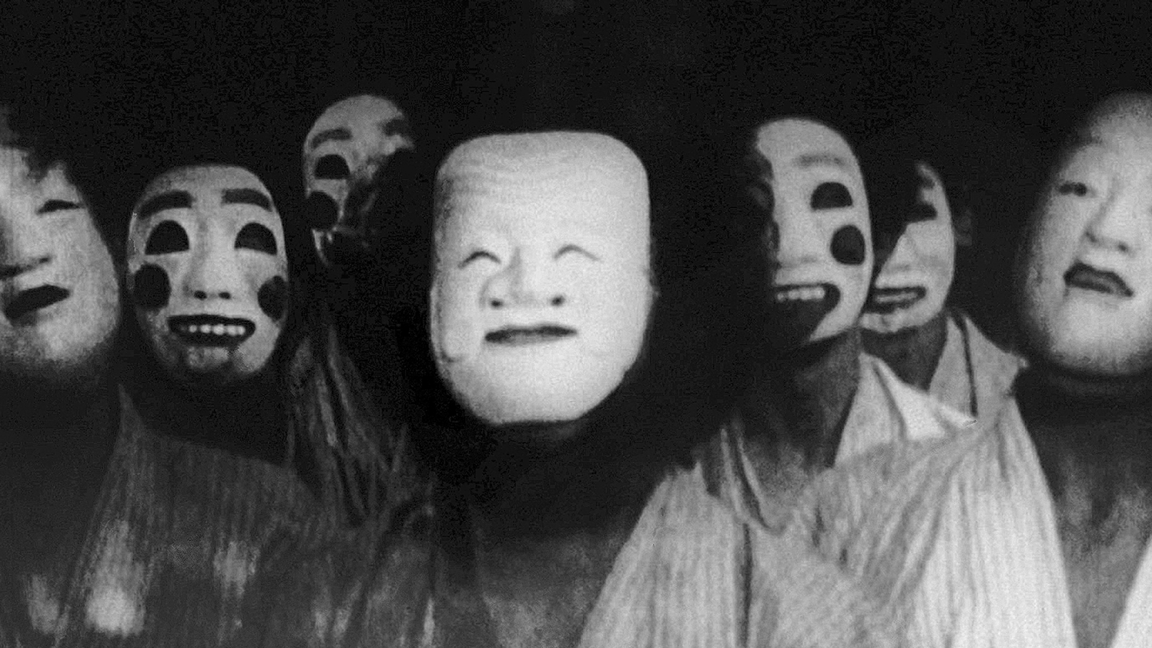 On 8 November 2020, the 1926 silent film A page of madness, directed by Teinosuke Kinugasa, screens at the Art Gallery with a newly commissioned live score by acclaimed musician Marcus Whale, accompanied by Jacques Emery.
This 1920s Japanese fever dream is a masterpiece of avant-garde cinema. A retired sailor (Masao Inoue) takes a job at an asylum to care for his wife (Yoshie Nakagawa). Their story unfolds in flashes of startling imagery. Warped lenses, multiple exposures, and rapid montage conjure an atmosphere of teeming disarray. Hysteria breaks out in the asylum, leading to a riot where patients twist and twirl like marionettes. A page of madness was an instant cause célèbre upon release, with critic Akira Iwasaki declaring it 'the first filmlike film born in Japan.' Long overshadowed by European silent classics which it resembles (for instance, The cabinet of Dr Caligari), the film was considered lost until the director re-discovered a copy in 1971. A dazzling big screen experience. 
Marcus Whale lives and works on Gadigal land. His work across music, performance and text focuses on the blurry, haunted intersection between desire and religion, often with reference to the poetics of memory and ghostliness.  As a musical artist under his own name and with groups Collarbones and BV, his recorded output primarily forms an electronic world around his singing. Recent releases include solo album Lucifer (2020) and Collarbones' fourth album Futurity (2019), longlisted for the Australian Music Prize. Recent performance works Praise! in collaboration with Eugene Choi and the Lucifer series in collaboration Athena Thebus have been presented by Performance Space, Asia Topa, Next Wave, Sugar Mountain Festival, Underbelly Arts Festival and Art Month Sydney. 
Jacques Emery is a double bassist, composer and performer who works on Cammeraygal and Cadigal land.