Practice, practice, practice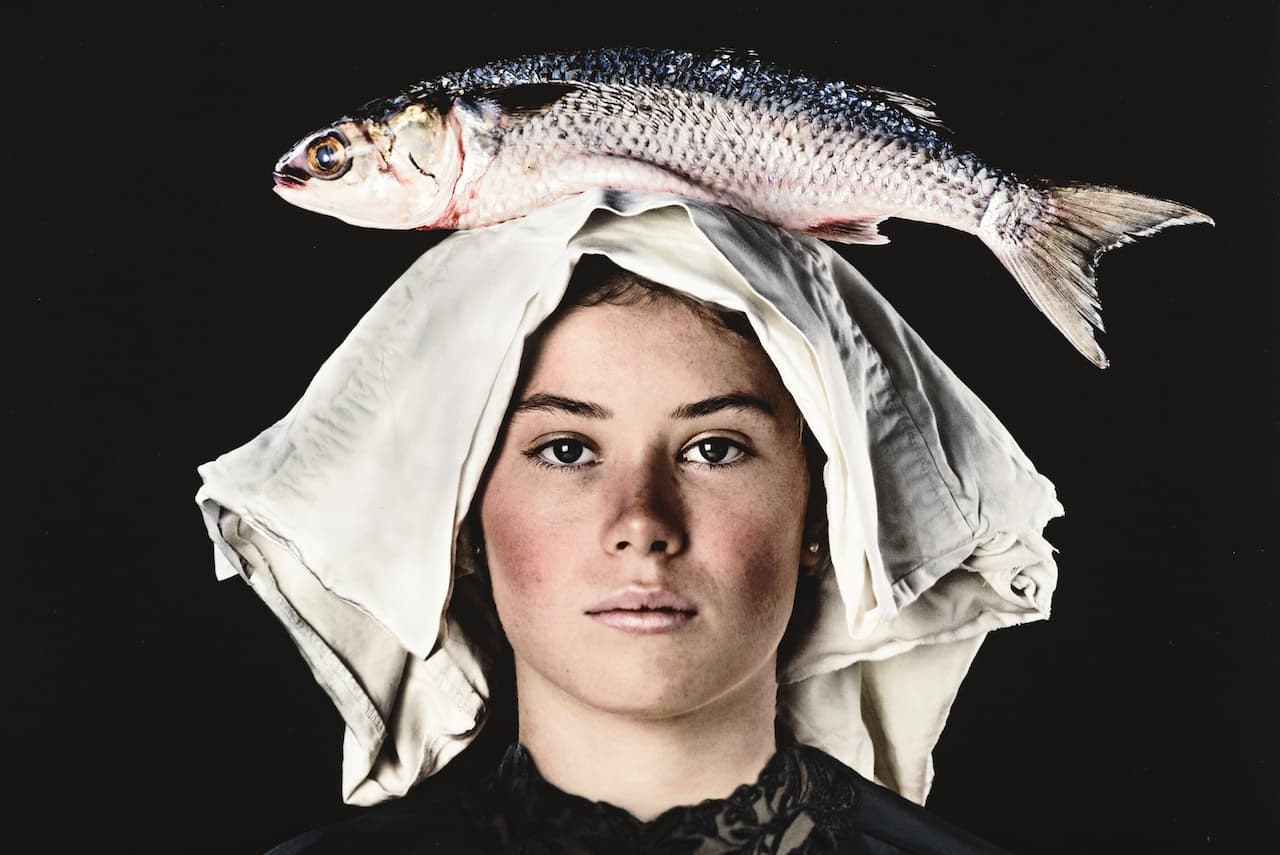 An artwork can seem to appear in the Gallery as fully formed – almost like it's been dropped in and placed delicately in its pristine position. What we don't often see is the reality of creative practice, which for most artists is months, years or even a lifetime of experimentation, frustration, change, madness and joy.
In the case of the 48 students selected for ARTEXPRESS 2020 at the Art Gallery of NSW – it has taken approximately nine months to create their body of work. And although these artworks are elegant and highly resolved, showing complex investigations of the world in which they live, the aim of this exhibition is also to lift the lid on the mystery of artmaking and show some of the blood, sweat and tears that went into their creation.
The syllabus directs students to create bodies of work that represent their intention as artists and reflect critical understandings of the art world and its complexities. We want the audience and the next generation of visual arts students to be inspired, not discouraged – and to understand that quality is achievable with determination, experimentation and inspiration.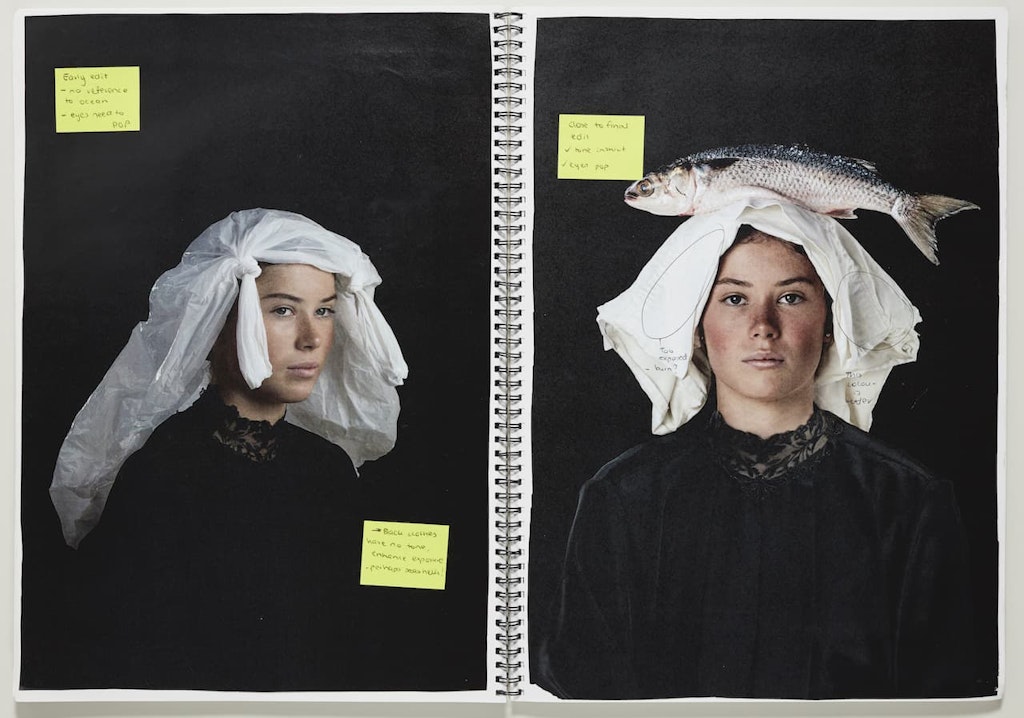 The entrance to ARTEXPRESS 2020 features a selection of pages from student visual arts process diaries. These diaries are a window into how each work in the exhibition came into being and offers an insight into the way individual students process and develop ideas for their final bodies of work.
According to the visual arts stage 6 syllabus, 'Students are required to keep a VAPD during their HSC visual arts course. It is expected that there should be some connection between what is in the diary and what is produced as an artwork. Students can use their diaries to formulate ideas and their intentions for what they will do in artmaking and it may indicate a student's research within the creative process. It can suggest technical interests and risk taking, beliefs and interpretations, and allow for reflection, evaluation and assessment.'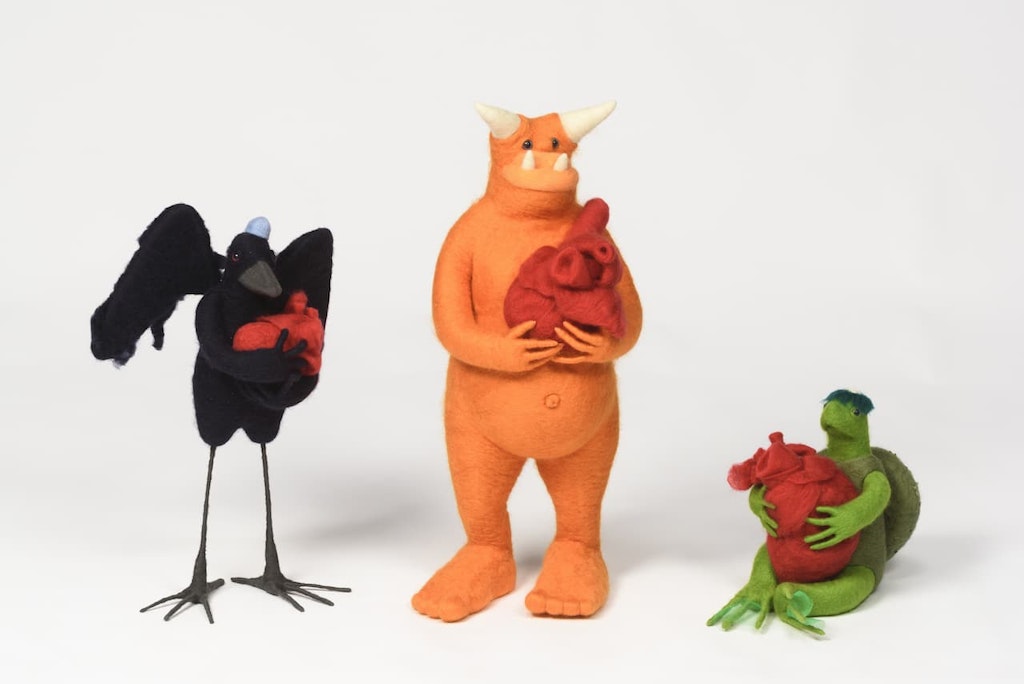 To complement the students' bodies of work and VAPDs, there is also a selection of photographs of artists at work, along with materials, notebooks, ephemera, sketchbooks and images on display from the Gallery's National Art Archive. Here, we can see the spaces or places artists may choose to work in, how they work or what inspires them.
Claire Eggleston, senior librarian in the Gallery's research library and archive, has selected artists from the archive who reflect the NSW visual arts curriculum, highlighting expressive forms that represent the diversity in art practice today: painting, sculpture, drawing, photo media, textiles and fibre, graphic design, documented form designed objects, ceramics, collection of works, printmaking and time-based work.
The National Art Archive at the Gallery has the most extensive art archive in Australia, with more than 400 archives of artists, commercial galleries, art societies, curators and collectors.
As the principal venue, the aim of this exhibition is to showcase the visual arts practice of senior student work alongside exhibitions and professional artists in the public arena. ARTEXPRESS allows us to see the world through young eyes – discovering what these students are thinking, feeling, seeing and are passionate about.
Looking at the process of making can help us to understand an artist's work and give us a deeper insight into the artist themselves.
The Gallery's director, Michael Brand, remarked: 'It's clear from so many of the works that the most pressing concern of these young people is our environment and the ways in which climate change is impacting on our world. From detailed photographs of collected plastic and litter (Oscar Browne), the displacement of Pacific Island cultures (Benjamin Tavita), paintings exploring human impact on the Australian landscape (Joshua Merchant) through to a dystopian future where a climate change catastrophe has already taken hold (Alicia Tang and Gordon Wang), these students are signalling to us that we all need to take action now and in the future.'
A version of this article first appeared in Look – the Gallery's members magazine