On the pursuit of portraits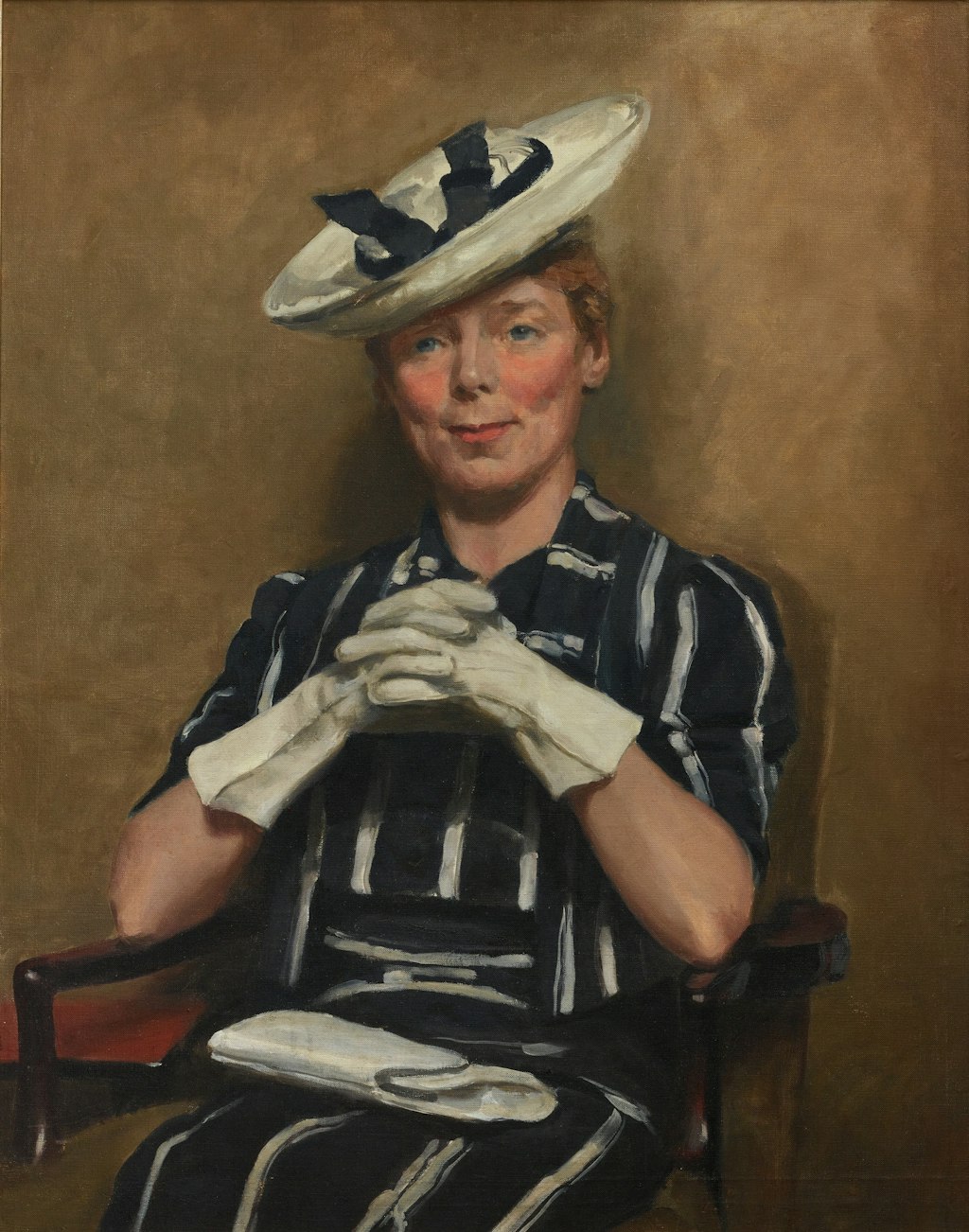 I joined the Archie 100 project team in mid 2019 to help with finding images and locations of works that have been in the Archibald Prize, and with planning for the exhibition Archie 100: A Century of the Archibald Prize.
There have been almost 1500 artists and more than 6000 portraits since the inaugural exhibition in 1921. You may find yourself asking, as I did, where could all these portraits be, and where does one start looking?
Well, over the past few years, we have contacted every state and regional gallery in Australia, and numerous galleries in New Zealand and overseas, as well as other public and private institutions that may have an art collection and/or may have commissioned a portrait or had one donated to them.
We've been in touch with state and local libraries and archives, performing arts centres, universities across Australia including their affiliated museums and colleges, schools, public and private hospitals, science and medical associations, religious, military and professional organisations, state and federal parliaments, local councils, courts and legal firms, banks, arts and historical societies, and clubs of all kinds including sporting, cultural and private clubs. We have also approached commercial galleries and auction houses as well as artists, estates and sitters directly. The number of emails sent and received so far exceeds 25,000.
In addition, we have been looking for images of works in newspapers, magazines and auction records, and cross-checking these with installation photographs, exhibition catalogues and catalogue raisonnés to try to confirm that a painting may indeed be an Archibald work. We've also been trying to track down copyright holders – either the artists or their estates – so that we can include photographs of the artworks in our online prizes archive.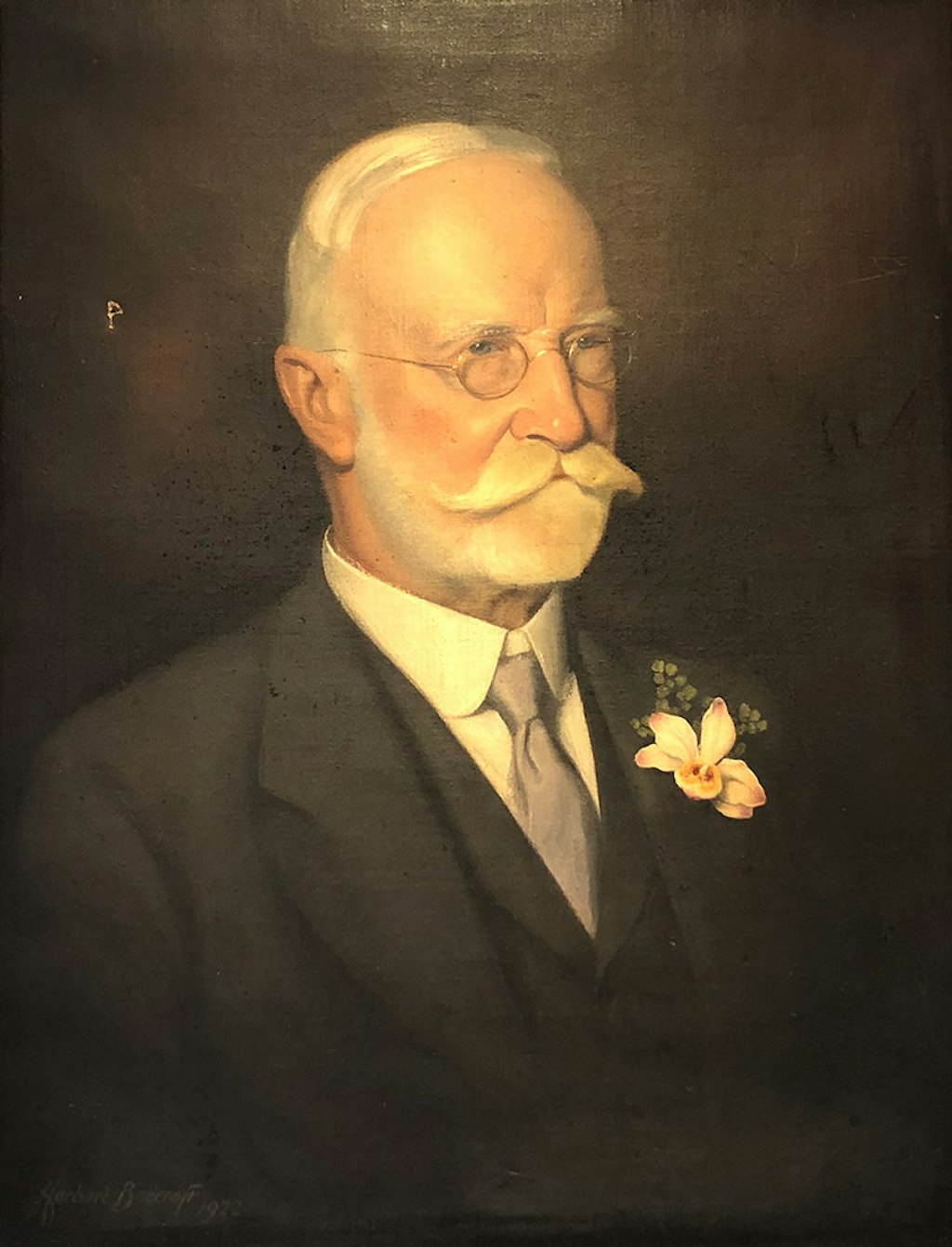 At times, it felt as though we had assumed the role of detectives, using the few clues available to follow potential leads. At other times, it has been pure serendipity. I have discovered an Archibald work while attending my daughter's dance concert (Geoffrey Dyer's The director, John Clark from the 2001 Archibald, at NIDA) while my colleagues have stumbled upon them on a lunch date (Herbert Beecroft's portrait of Quarton L Deloitte from the 1922 Archibald, at Sydney Rowing Club) and while on holiday in country NSW (Stanley Ballard's 1958 Archibald portrait of Jack O'Hagan, at Gundagai Historical Museum).
However, most Archibald portraits are probably in private collections, and the owners probably don't realise that the painting that has been hanging above the fireplace or stored in the basement all these years was actually in an Archibald Prize exhibition.
With this in mind, we embarked on a national media call-out to which the public has responded overwhelmingly. Through this campaign, we've been able to connect with artists and sitters, as well as with their families and friends, and the people who now have the works in their possession, who have shared their recollections with us. We even unearthed a lost Archibald winner: the Charles Wheeler portrait of Ambrose Pratt from 1933.
For myself, it has been a wonderful opportunity to not only deepen my knowledge of some of Australia's most renowned artists and their subjects, but to also discover less familiar artists and sitters, particularly the women.
Included in the Archie 100 exhibition are some of the unexpected discoveries we made, such as Violet McInnes's stylish portrait of Sybil Craig (thanks to the McInnes family), the wonderful self-portrait by Tempe Manning (since acquired for the Gallery's collection), the enigmatic portrayal of Muriel Doherty by Alfreda Marcovitch (thanks to Alfreda's granddaughter Jeni Hawkins who alerted us to the work in the Australian War Memorial collection), Tiiu Reissar's portrait of Ted Noffs and the surprising image of a young, short-and-sandal-wearing John Howard, before he became prime minister of Australia, by Josonia Palaitis.
Unfortunately, only a small selection of the 6000-plus Archibald works could be included in the Archie 100 exhibition, but there are many other forgotten portraits and remarkable people that we've encountered during our research.
One such example is Jean Burns, the subject of Aileen Dent's 1942 Archibald portrait, whose family was unaware the painting had been in the Archibald until they spoke with us.
Burns joined the junior Royal Victorian Aero Club at age 14 as the only girl trying to break into an all-male field. At 16 she was flying, and in 1937 at 17 years of age she gained her A-class pilot's licence. That same year, for a bet to gain additional free flying hours, Burns parachuted from a plane at about 1000m, making her not only Australia's youngest female pilot but also our first female parachutist. You can watch a video of her second jump on Facebook.
Burns was aged 20 and quite a celebrity when Dent painted her portrait, which was printed onto postcards and sold to assist the war effort. Dent is also a record holder as the most-exhibited woman artist in the Archibald, with 63 works between 1921 and 1962. According to Burns's family, artist and subject first met through Jean's father, Robert Burns. Dent used to paint around Launching Place, Victoria, which is where Robert and a young Jean went fishing and camping.
Connecting with Sabine Buehler regarding her portrait by Andrea Andre in the 1969 Archibald Prize revealed her feelings for that moment in her life that had been captured by the artist, a family friend for whom she had modelled on a number of occasions.
'My mother, sister and I met Andrea Andre and her two children on an Italian migrant ship in December 1952,' Buehler recounts. 'Both families came from Germany and were on their way to reunite with the respective husbands and fathers who had come to Australia some time earlier.
'From 1965 to early 1969 I was overseas – the first two years spent working in Papua New Guinea and then hitchhiking through a large part of the world following the hippie trail. When I returned, Andrea asked me to model for this portrait which I think she entitled Migrant woman. She felt strongly that migrants made a significant contribution to Australian society.
'I am now 75 years old and when I look at this picture, which hangs in my studio, I wonder where the years went since this adventurous young woman sat patiently while Andrea meticulously applied layer upon layer of paint to re-create my image.'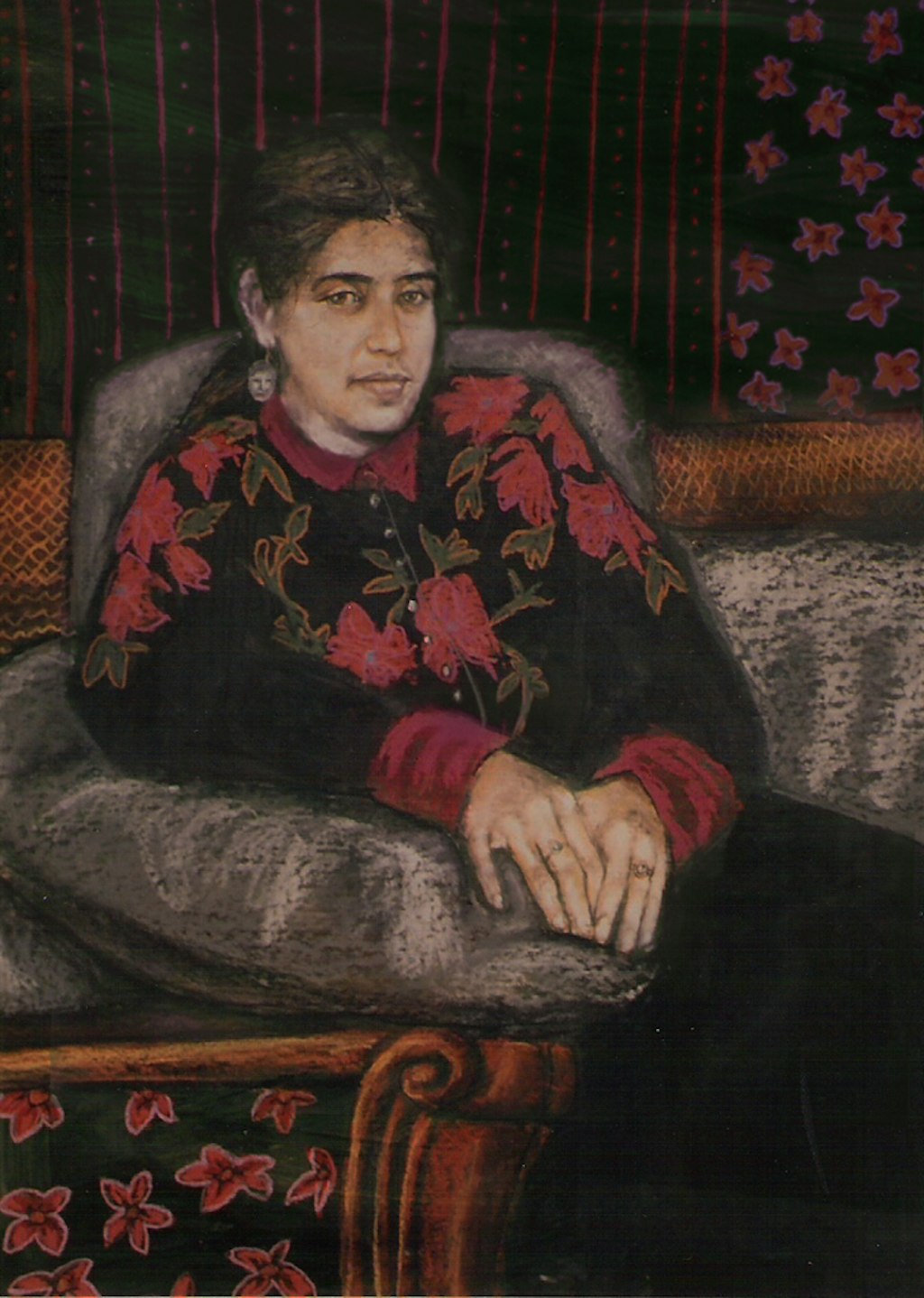 Through my investigations, I have heard from numerous artists how being selected in the Archibald Prize gave them hope and affirmed their artistic path, particularly during times of struggle.
Fiona O'Beirne entered a portrait of her friend Alexandra Karpin, then president of the Sydney Printmakers Association, into the 1988 Archibald competition.
'I went to her house to draw her because I was technically homeless,' says O'Beirne. '1988 was the year of the Bicentenary of the landing of the First Fleet so hundreds of Inner Sydney landlords evicted their tenants in the hope of making a huge profit by charging exorbitant rents to the expected influx of tourists. I was one of those people who was evicted and therefore temporarily moved back with my parents because of the difficulty of finding other accommodation in Sydney. I was totally shocked at getting into the Archibald and it was the one very bright spot in an otherwise bad year.'
Images of these portraits are now included in our online prizes archive, which records all the works that have been exhibited in the Archibald since 1921, as well as works from the Wynne, Sulman and Dobell Prizes. And we're adding to it all the time.
At the time of writing, we've found at least a reference image for around 2700 Archibald works (although not all of these can be reproduced online) and determined the location of around 1600 portraits.
Never again will I go anywhere without looking for and taking a snap of a possible Archie portrait. If you know of a work in a private collection that you think might be an Archibald portrait, or if you have contact details for an artist who is listed online without images of their work, let us know via email at Archie100@ag.nsw.gov.au or write to Archie 100 Project, Art Gallery of New South Wales, Art Gallery Road, The Domain NSW 2000.