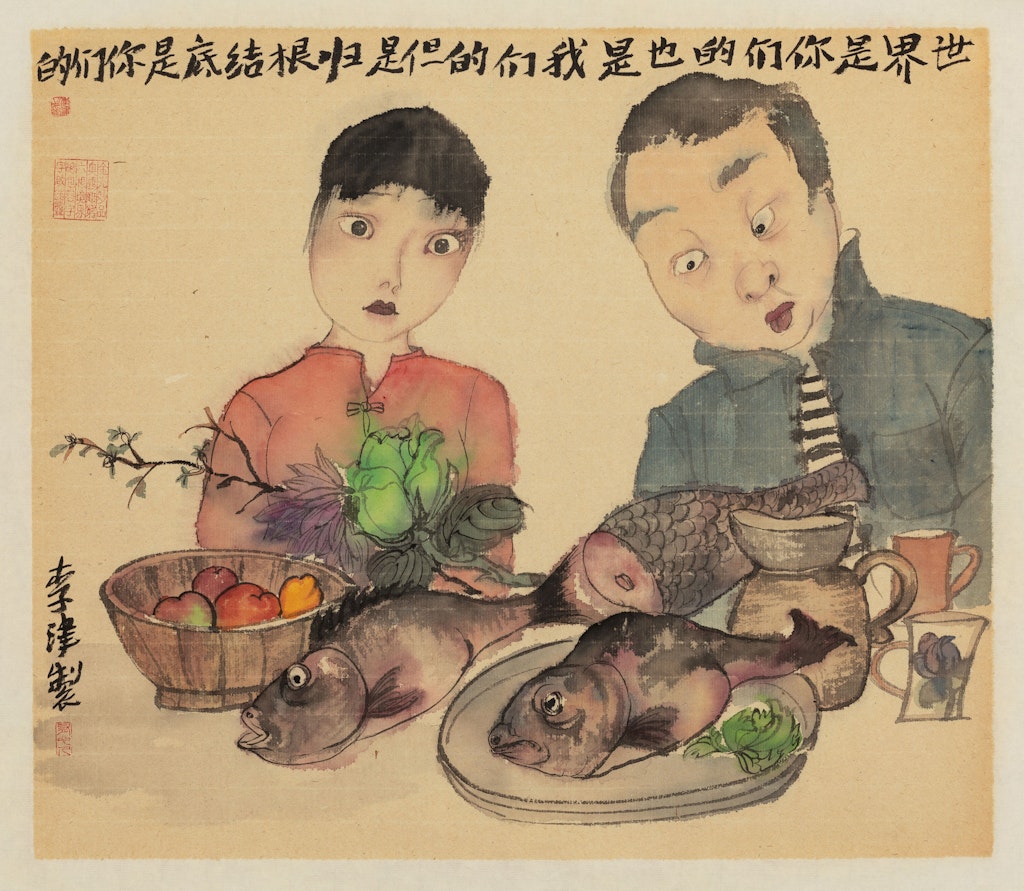 The Chinese poet Su Dongpo (1037–1101), after whom the popular Chinese dish Dongpo pork (braised pork belly) is named, once said, 'One can never satisfy the desire of the mouth and the stomach.'
Perhaps that unsatiated appetite helps explain why food – which fuels the Gallery's new exhibition The Way We Eat – remains one of life's motivating forces.
Bringing together works from across time and in a range of media, The Way We Eat explores the inspiration, pleasures and complexities that revolve around our relationship with food.
Drawn mostly from the Gallery's Asian collection, the exhibition also includes loans from private collections, including Chippendale's White Rabbit Gallery, and directly from Sydney artists Ah Xian, Tianli Zu and Jason Phu. They are joined by Beijing-based Li Jin's humorous contemporary ink paintings which were a generous gift from the Joy and Harold Marchant Foundation in 2020.
Arranged into four themes – 'Essential', 'Exchange', 'Excess' and 'Enchanted' – The Way We Eat presents utensils, food wares and artworks, stretching from pre-history to the present day, to consider the cultural exchange across centuries that such objects cultivated, as well as revealing the ritual and symbolic meanings behind what we eat.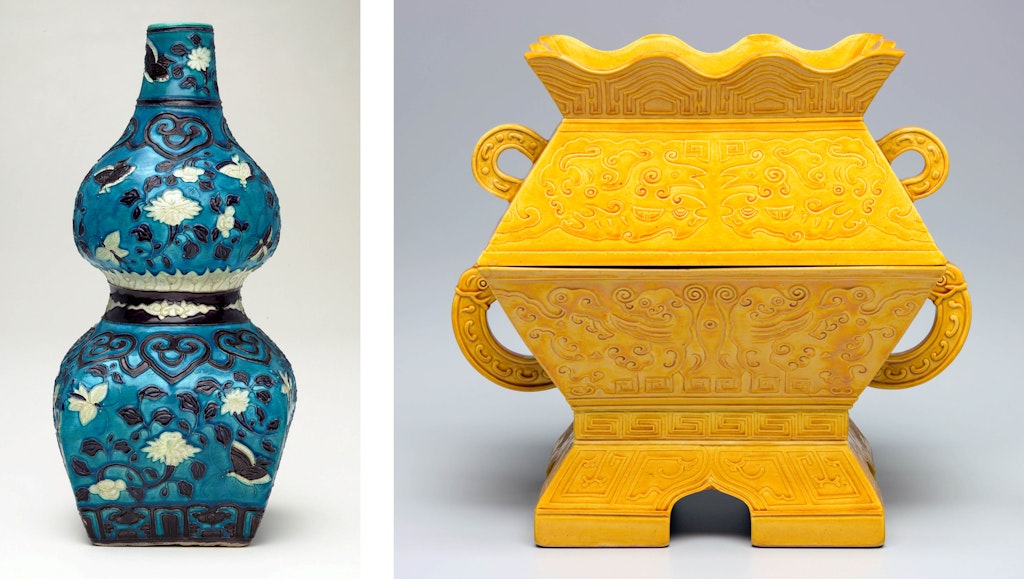 Several legendary figures in mythology are associated with China's culinary history. Suiren is credited with teaching ancient peoples to cook raw food with fire. Fuxi is said to have taught the ancestors about fishing and animal husbandry. Shennong taught farming and pottery.
We cannot know whether such stories are true, but archaeologists have discovered abundant data that shows the domestication of plants and animals lay the foundation for the development of civilisation. Wares of various materials used for cooking, consuming and storing food were essential to sustaining human populations, while differences in form and decoration between cultures not only reveal technological developments across history, they also suggest deeper aesthetic, religious and philosophical meanings.
As early as the Neolithic period (c10,000–2000 BCE), the Chinese collected sap from lacquer trees and used it to protect and waterproof timber and basketware. The subsequent spread of lacquerware across Asia, and its further refinement beyond China in the centuries that followed, is showcased in the delicate objects on display in 'Essential', the first section of the exhibition.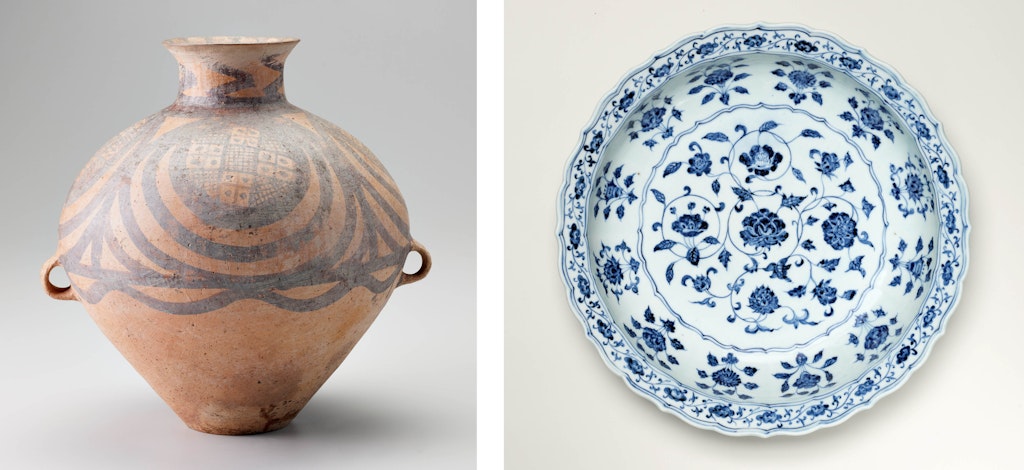 This section also contains ceramics ranging from pottery dated from 4000 years old to contemporary porcelain, demonstrating technological advances in modelling, decorating, glazing and firing across that period. Several of the fine porcelain pieces were made at the renowned ceramic centre of Jingdezhen, in southern China, which dominated the manufacture of ceramics both domestically and internationally for over a millennium.
When he visited Jingdezhen, acclaimed writer and potter Edmund de Waal described the city as 'the place of merchants with orders for platters for feasts for Timurid princes, for dishes for ablutions for sheikhs, for dinner services for queens'. In the second section of the exhibition, 'Exhange', ceramics made at Jingdezhen and in other parts of China attest to how widely Chinese ceramic foodwares spread, from neighbouring Southeast Asia to distant Europe and Africa. They also reveal how Chinese craftsmen applied their skills to create wares with exotic shapes and decorations to appeal to international markets.
Modern technology has enabled a vast network of local and international growers, processors and distributors to establish a 'food system' that is supposed to nourish the earth's population of seven and a half billion. However, this sophisticated network seems incapable of solving the problem of food inequality in many societies. Nor has it dealt effectively with avoiding food waste. As Mahatma Gandhi once said, 'Earth provides enough to satisfy every man's needs, but not every man's greed'. In the section of the exhibition titled 'Excess', Chinese contemporary artists express their observations and concerns about such ongoing realities.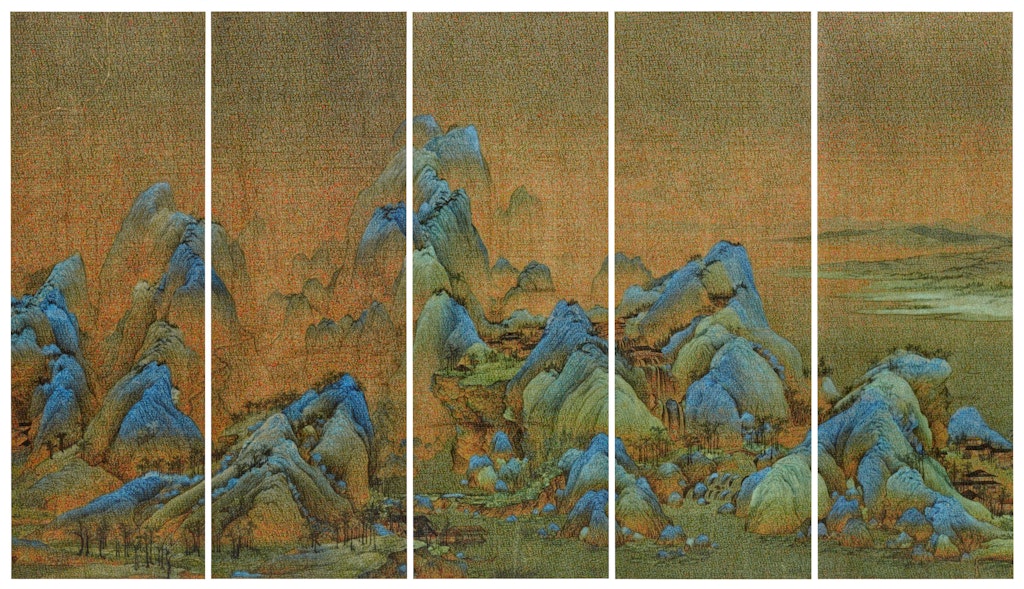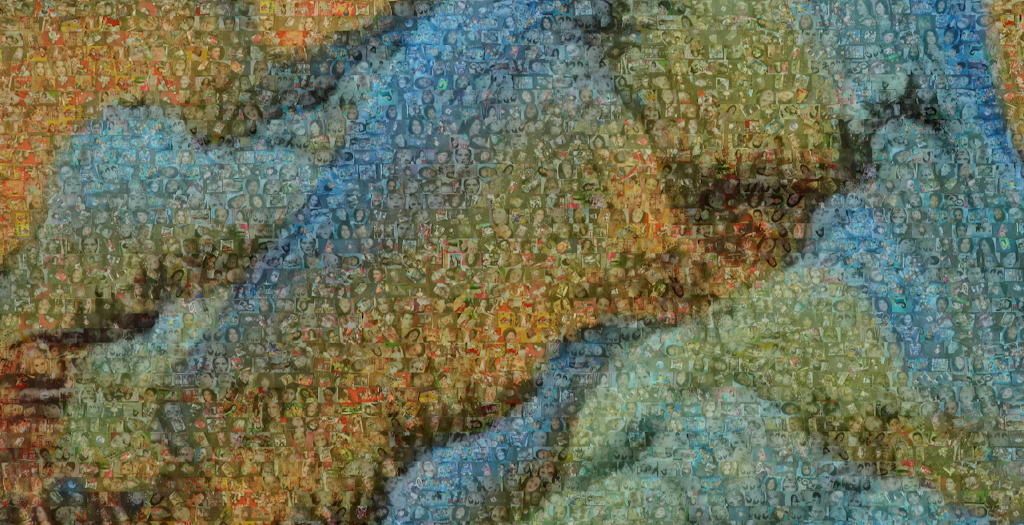 Guo Jian's photographic collage The landscape no. 1 2016 uses pictures of Chinese film and TV stars, often printed on fast-food packaging, to recreate a 12th-century landscape painting. Juxtaposing a unique cultural heritage with the excesses of consumerism, the artist brings into focus the environmental and cultural decay that has taken hold of China in recent years.
Sharing food is a primary way of initiating and maintaining human relationships. The preparation and consumption of food are also, on occasion, ceremonial acts charged with symbolic importance. Food was offered to ancestors and deities in ancient China, and people used utensils made especially for ritual. Such bronzes and ceramics are presented in the 'Enchanted' section of The Way We Eat.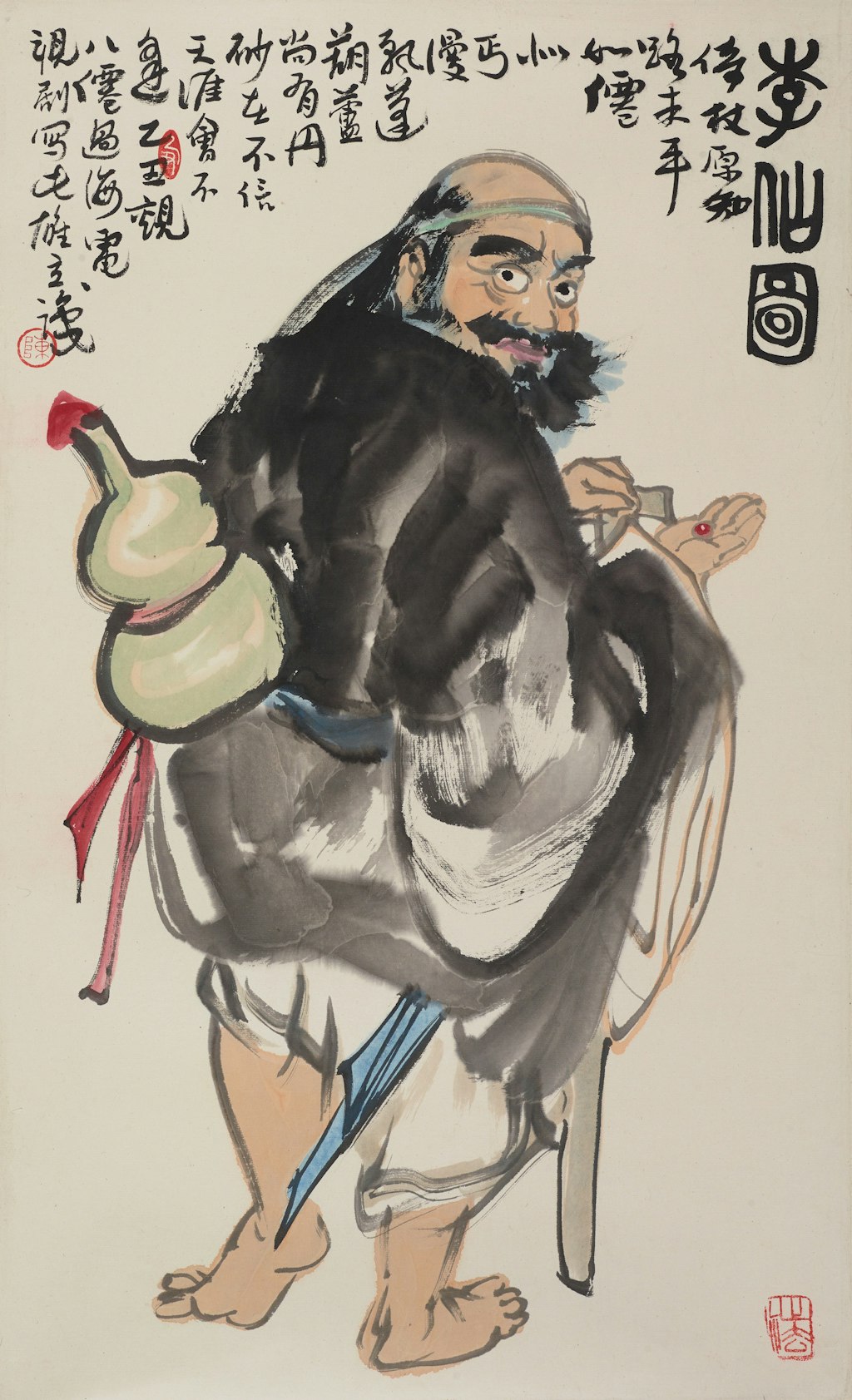 In every culture, certain foods carry specific meanings beyond what's on the menu. In Chinese culture, the ordinary gourd contains auspicious meanings of luck and prosperity, as well as being associated with Daoism. It has become a common subject in Chinese art, as in the exhibition's Ming dynasty, gourd-shaped fahua ceramic bottle decorated with butterflies (pictured above) or carried by the figure in Chen Xiongli's painting Immortal man 1985.
What such works reflect is that food is not only fundamental to our survival, and it is more than a quotidian necessity. What we eat and drink and how we consume helps define our times and our lives.
A version of this article first appeared in Look – the Gallery's members magazine