Come behind the scenes of the rehearsals for the Archie Plus performance series as the Gallery invites local artists to present a series of live works in our Grand Courts.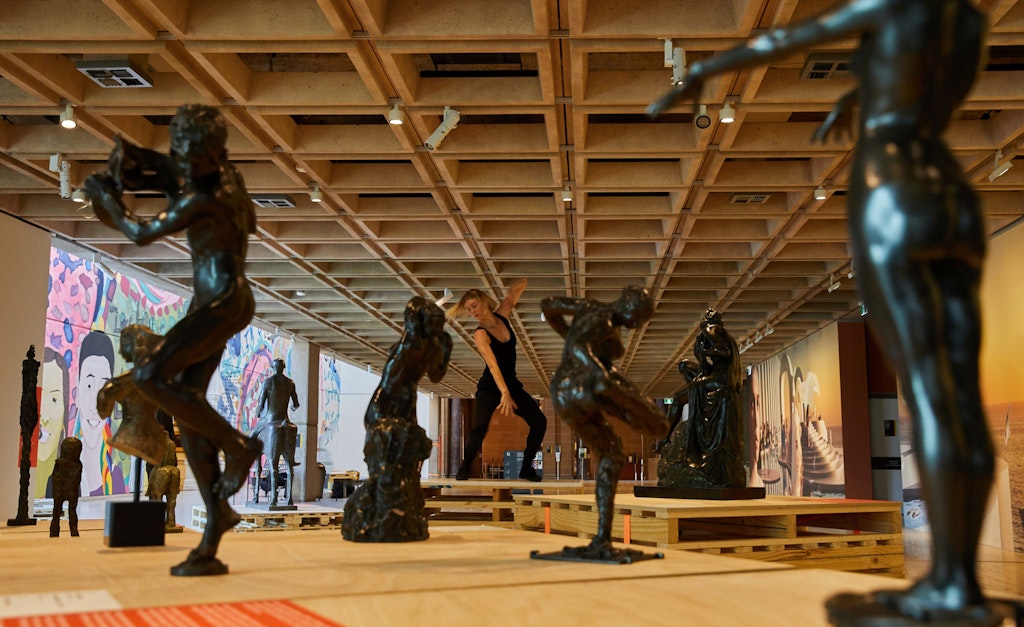 Including dance, performance and spoken word, this exciting live series brings together a range of perspectives around the theme of portraiture to look at how we represent ourselves, and those around us, in the way we move, gesture, speak and write.
The artists have taken inspiration from the Gallery's art collection and the architecture of the Grand Courts to show us that a portrait can extend beyond the image; that it is something living. The participating artists include Meryl Tankard with Regis Lansac, Angela Goh, Juliette Barton (Sydney Dance Company), Frank Mainoo with Ruth Fattal, and Winnie Dunn.
The final performances, presented to the public as a series of chance encounters, will unfold at the Gallery between 28 November and 5 December 2020.