Life lessons from a five-year-old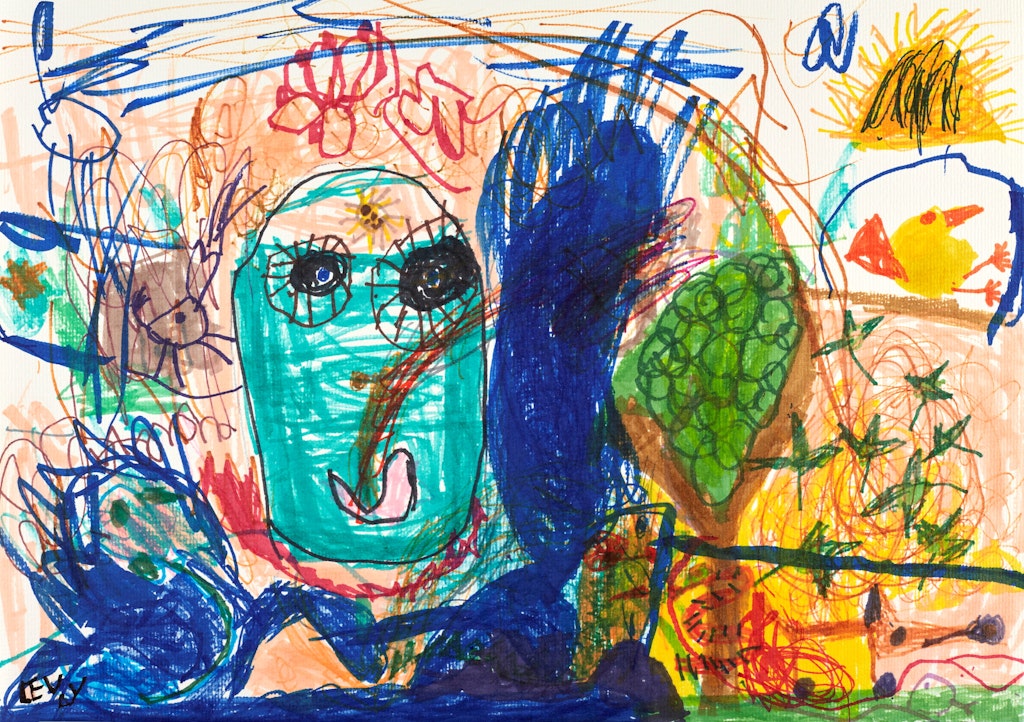 And with those words five-year-old Lev tugs at something that lurks within many of us. A feeling of curiosity about our own abilities and a sense of awe at the beauty that exists in the world and that, if we're fortunate, we may have a hand in creating.
Each year when artists aged 5 to 18 enter their works into the Young Archie portrait competition at the Art Gallery of New South Wales, they are invited to tell us who they have chosen to depict and why.
Reading the words that accompany the artworks in the Young Archie exhibition proves that many of these children are not just talented, they're also insightful and inspiring.
Here we share the thoughts of some of our youngest artists in the Young Archie 2022, who seem well-placed to teach us a life lesson or two.
Self-motivation
'I have drawn myself because I know myself better and give myself some encouragement.'
Eric Fan, age 5
Ambition
'I drew myself as a musician as I have just started playing cello. Maybe one day I will become a cello teacher. While drawing myself, I also experimented with using my left hand to complete some parts of the work. If I can play cello with both of my hands, I should be able to draw with both hands as well.'
Vivien Huang, age 5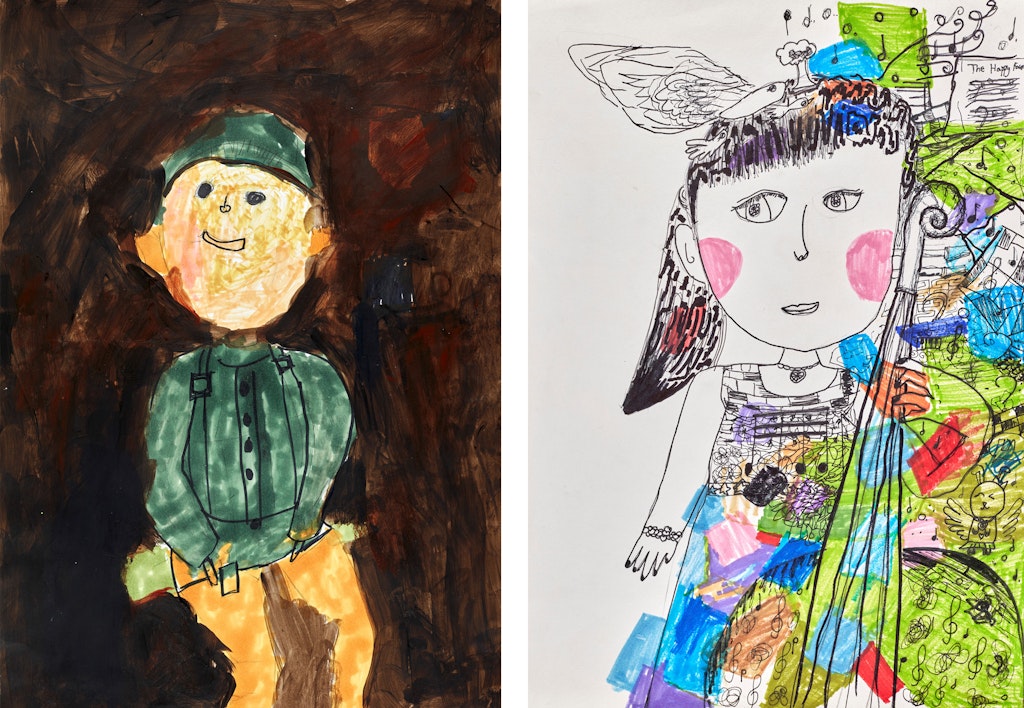 Self-belief
'I think I look handsome and a little bit weird at the same time. My mum makes me look at myself in the mirror so I can get more confidence. I think it is working. LOL.'
Vinnie Macros, age 11
Honesty
'This is a picture of my baby brother. He has the chubbiest cheeks in the whole world. He has lots of spit and vomit and sticks out his tongue like in my picture. He is very cute. I didn't used to like him much because he was boring, but now I like him because he is funny and he never tells me to be quiet.'
Rocco Schiavone, age 6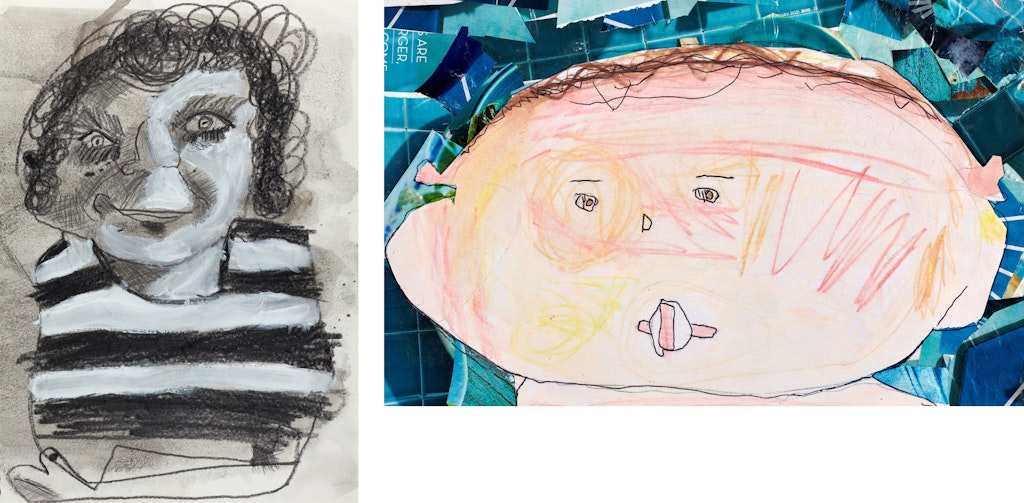 Hope
'This is my great-grandpa. He is 95 years old and lives in China. I have not seen him for three years now. I want him to come and visit me but Mum said, due to COVID and his age, he may not be able to take a plane anymore. He has a big turtle that is 35 years old. I secretly told the turtle in my dream that I wish he can bring my great-grandpa to see me, because I miss him!'
Samantha Li, age 8
Choosing wisely (who to paint and who to love)
'I have chosen Noor, who is my babysitter. She's been looking after me for about three years. She is very important to me. I love her because she's so kind and funny, she plays with me, we do art together, I trust her and I can be myself around her.'
Eleanor Pearl Cameron, age 7