Experience this special space, created by artist Desmond Lazaro, within the Kandinsky exhibition.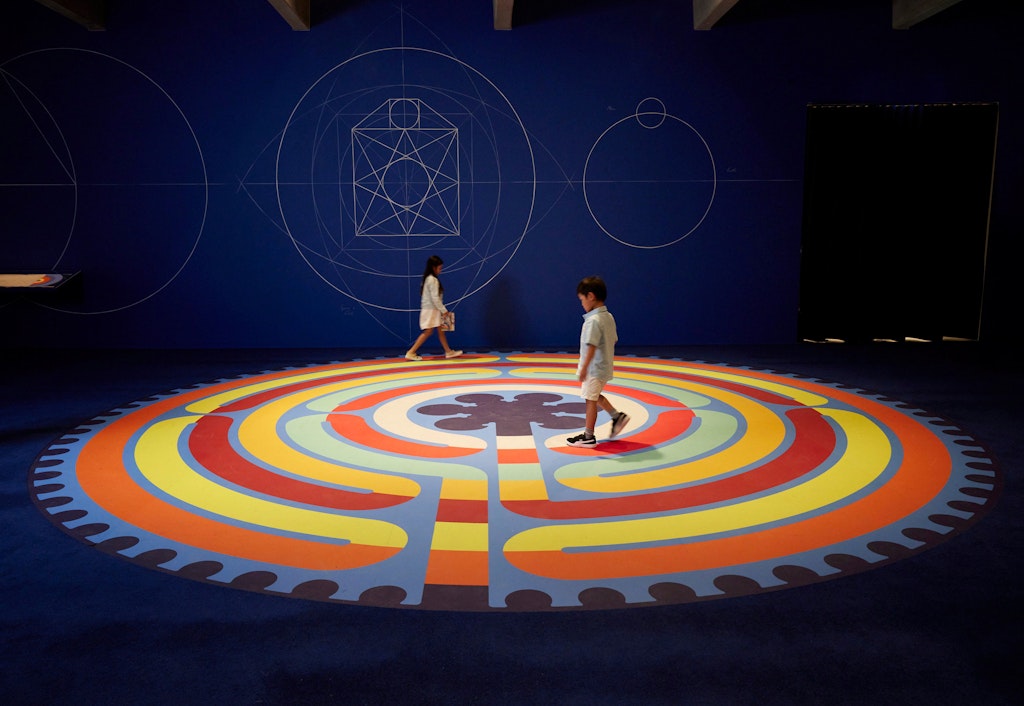 Desmond Lazaro's project Point and Line to Plane takes its title from a book by Vasily Kandinsky (1866–1944), one of the most influential of European modernists. In that book, Kandinsky said, 'everything starts with a point'.
From a point comes a line; from a line comes a plane, from a plane comes a solid form. From there, the universe unfolds.
For Lazaro, geometry is not only about simple lines and shapes; it is the crystalline structure of nature. Geometry, he says, is in everything – from the form of flowers and the way they grow, to stars and planets and people … we are all made of the same stuff!
Like Kandinsky, Lazaro is interested in linking art, science and the spirit. He takes us on a journey into the deeper truths of geometry and the material mysteries of colour. He explores our fundamental relationship with the cosmos through 'sacred geometries' – the hidden meaning of shapes – probing the laws of art and nature to consider their mysteries.
Lazaro was commissioned by the Art Gallery of New South Wales to create a space within the major exhibition Kandinsky with a focus on families and children, in a project generously supported by Matt Allen AM.
This is a place for visitors of all ages to think, marvel and create. They can walk a labyrinth created by Lazaro based on the one at Chartres Cathedral in France, make their own art by using the basic shapes of geometry to form a DIY spirograph, and explore the wild and wonderful colours and patterns of our universe.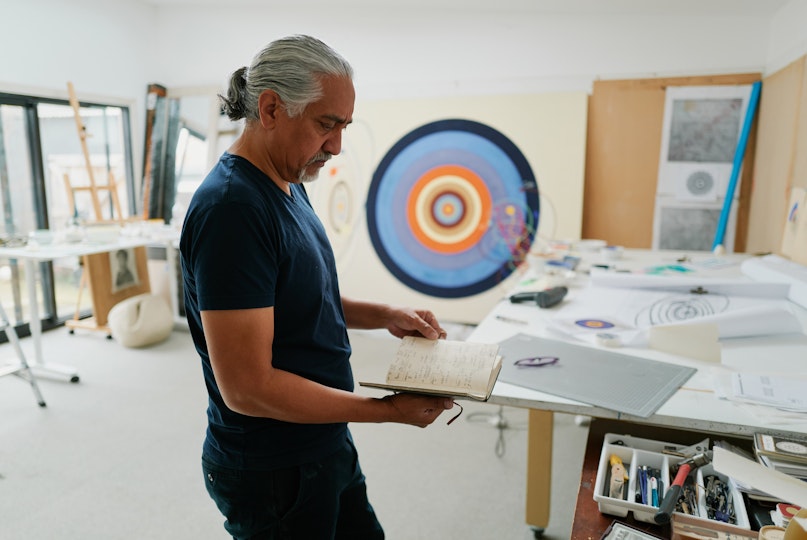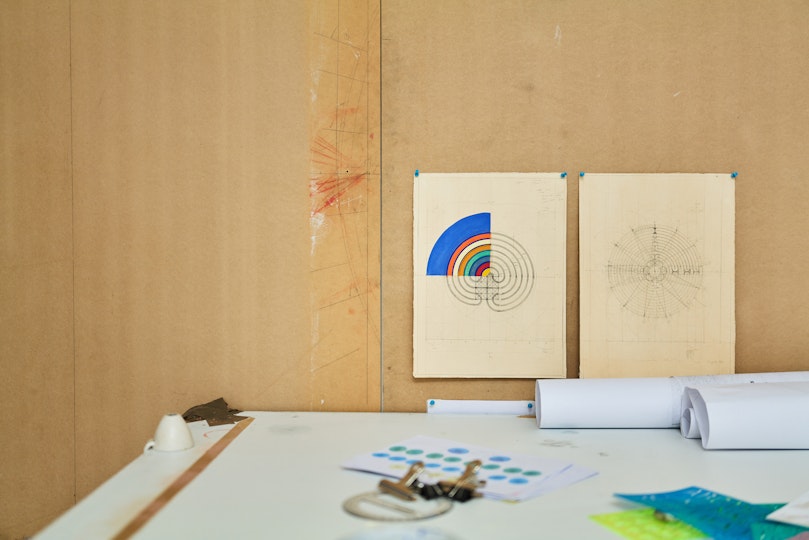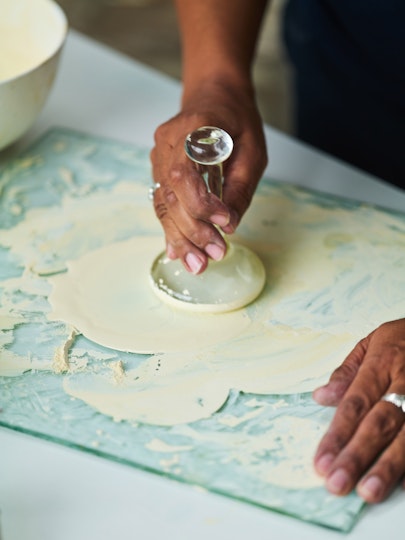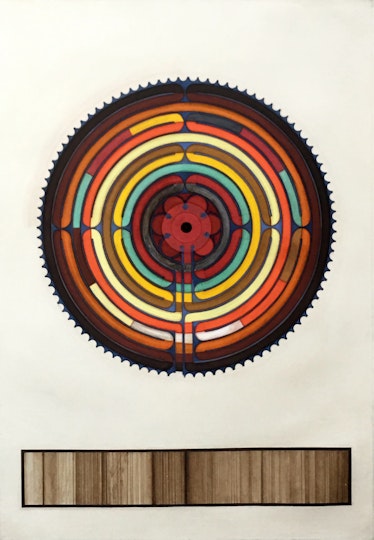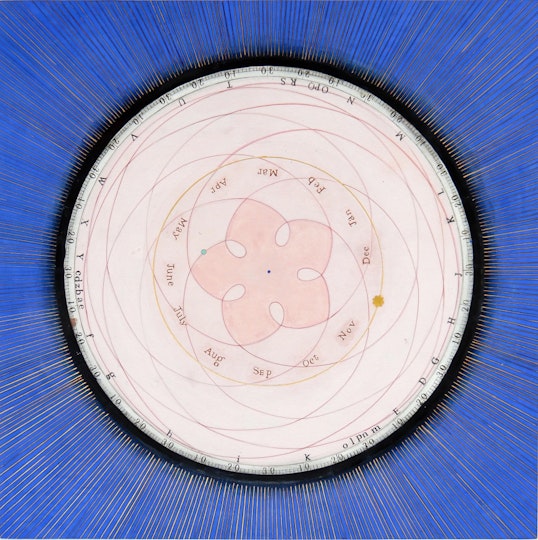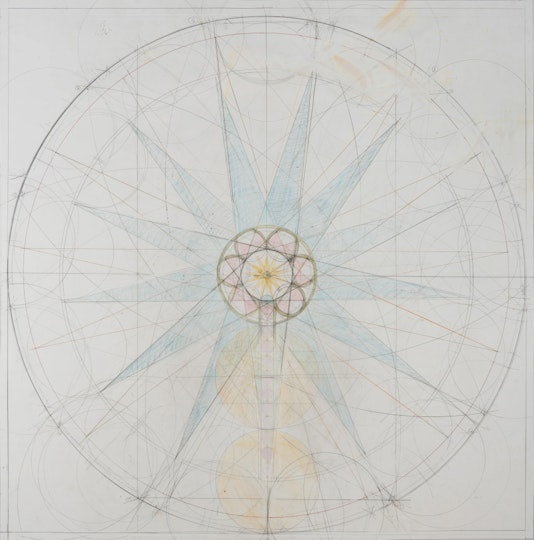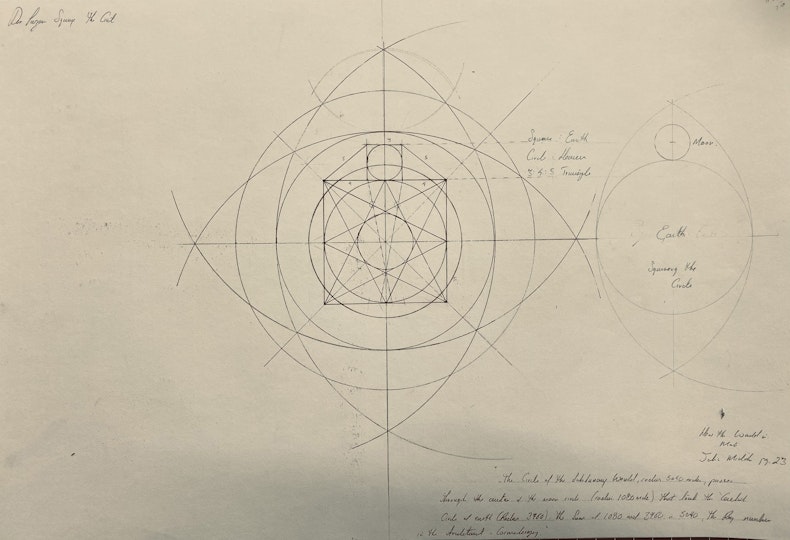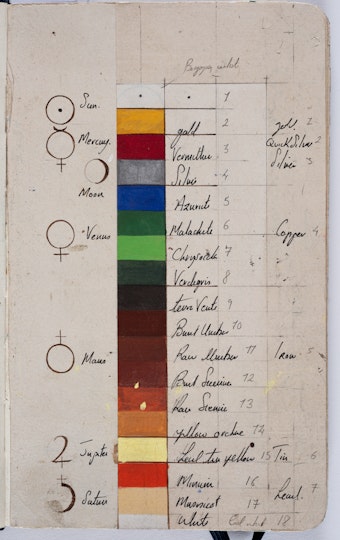 Based in Australia, India and the Middle East, Lazaro trained and specialised in the miniature paintings of Rajasthan. His practice explores map-making, planetary systems and the concept of the journey. He uses handmade paper and creates his own pigments from grinding semi-precious stones and natural elements.
As well as a labyrinth, Point and Line to Plane includes a display of the artist's sketchbooks. Next to his images, he has made notes about the cosmos and his studies in astrophysics, sacred geometries and colour. Some of the images are diagrams that show geometry is made, and a selection of these have been enlarged for the walls and projection within the exhibition space.
Other artworks by Lazaro on display include a large painting charting planetary orbits, a seven-metre-long scroll that brings together his interests in mathematics, geometry, symbolism, alchemy, astrophysics and the spirit, and a tiny pocket watch, made by Lazaro and his cousin, watchmaker Barrie Lee, that not only keeps time with the usual hour, minute and second hands, but also displays the movement of the planet Venus.
Visitors can experience Point and Line to Plane as part of the ticketed Kandinsky exhibition at the Art Gallery from 4 November 2023 to 10 March 2024.