Judging the Young Archies
After selecting 70 finalists from a record 2400-plus entries, Young Archie 2022 guest judge Ramesh Mario Nithiyendran has revealed the four winners of this year's awards – one in each age category.
Alongside his fellow judge – Art Gallery of New South Wales family program manager Victoria Collings – he considered how each of the artworks interpreted the theme: a portrait of a person who is special to the entrant and plays a significant role in their life.
'This year's finalists represent a diversity of materials, approaches and subjects,' says Ramesh. 'I was looking for fearlessness, imagination, creativity and, most importantly, unique and genuine perspectives. This combination of attributes within the artworks have not come from training. These qualities have made the finalists' works, and especially the winners', incredibly special.'
Here he gives an insight into the works that he chose.
Winner, 5–8 year olds
'This is an amazingly inspired self-portrait that charmingly and sensitively gestures to a young person's connection to themselves and the environment. It's energetic, exuberant and layered. There are webs of detail that bridge imagination with observation. It is such a standout work. I hope Lev continues to think and make art so freely!'
Winner, 9–12 year olds
'This is a remarkably engaging portrait. There is a naive sensibility to it that charms and disarms upon first glance. Yet it is technically sophisticated. The palette of warm, reddish browns combined with gentle, yet expressive brushwork conveys the warmth of Claudia's subject; her gong gong. It's a special work!'
Winner, 13–15 year olds
Nethali Dissanayake, age 15, My grandfather
'This is a mature and sophisticated portrait. Nethali has captured a moment of contemplation as her grandfather stands present amongst the Australian landscape. Her brushwork is sensitive and evocative as she conveys her grandfather drenched in dappled light from the beauty of the valley. It is an exceptional work from a clearly intelligent and talented young artist who is processing complex ideas through the means of portraiture.'
Winner, 16–18 year olds
'Jasmine's portrait of her brother Kevin is a heartfelt tribute to her connection and admiration for him. She has used humble coloured pencils to create a photographic portrait. Yet her highly technical approach, which is embedded in realism, radiates warmth and gentleness. It is an arresting portrait that testifies to the value of difference and connection between siblings.'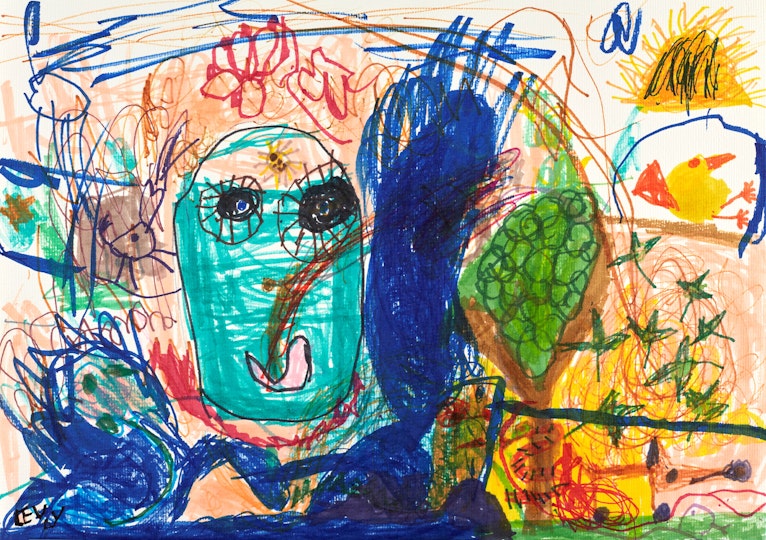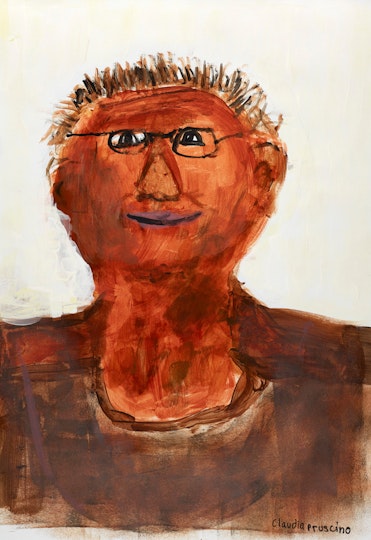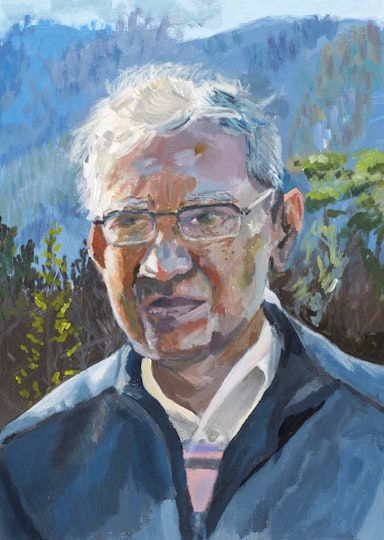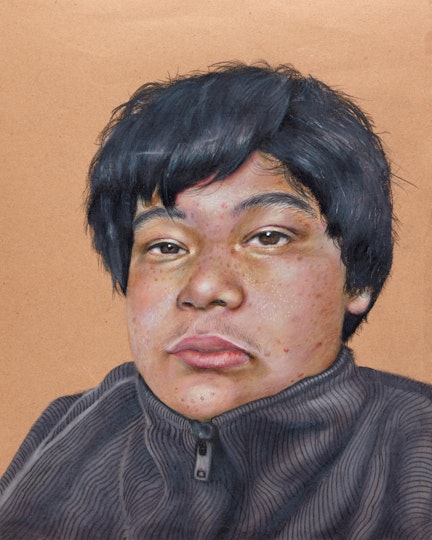 Ramesh is the fifth artist to judge the Young Archies, following Ben Quilty (2013, 2014), Del Kathryn Barton (2015, 2016), Abdul Abdullah (2017, 2018) and Marikit Santiago (2019, 2020). As we celebrate the first ten years of the competition and look to the future, we asked them to share their thoughts with us.
What fond memories do you have from your experience as a Young Archie guest judge?
Ben: Judging Young Archie was a precious time for me. It was such a privilege to have so many explosively creative, vibrant and emotional responses to being a kid in front of me! They're our future and the Young Archie made me feel very hopeful for the future.
Abdul: It's always a tough job judging art prizes and going through all the entries from incredibly talented, hard-working kids is very difficult, but it is also a joy. Each time I was inspired and amazed by what these young people produced. The younger entrants were often so vibrant and expressive, and many of the older group could already paint way better than I ever hope to. I especially enjoyed reading their artist statements: always so honest and earnest.
Marikit: Judging the Young Archies was an absolute joy ... I was nostalgic of my younger self (who would have loved to enter) and looked to the future of my what own children (who were too young to enter at the time) might create. I was always impressed and inspired by the confidence of line and colour and the delightfully authentic stories behind each work.
What message would you give kids who might be thinking about entering?
Ben: All of them should go to art school! We need them all thinking, creating, exploring and telling us their stories. 
Abdul: I encourage all kids to give something like this a go. So often what holds people back is a feeling of 'not being good enough', and often it's those kids who have something really interesting to express. With a prize like this, it's not about being a finalist or even a winner; just spending the time to create and complete something with your own hands that is entirely yours is worth the effort and something to be proud of. 
Marikit: Being an artist and making art can be challenging and make you feel really vulnerable, but above all, it can be incredibly empowering. The best rewards come from taking risks and being brave.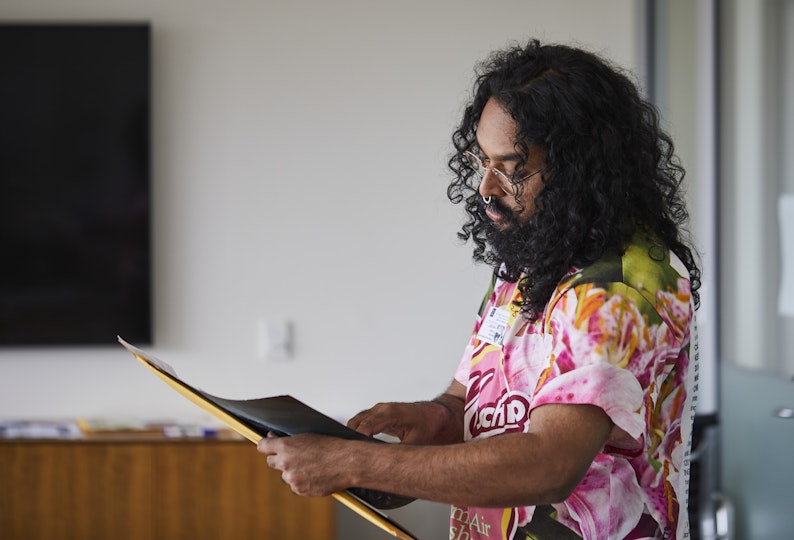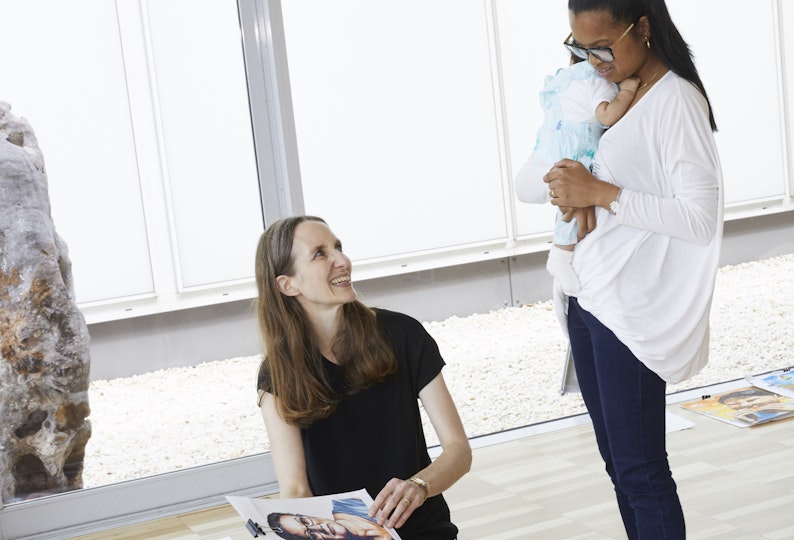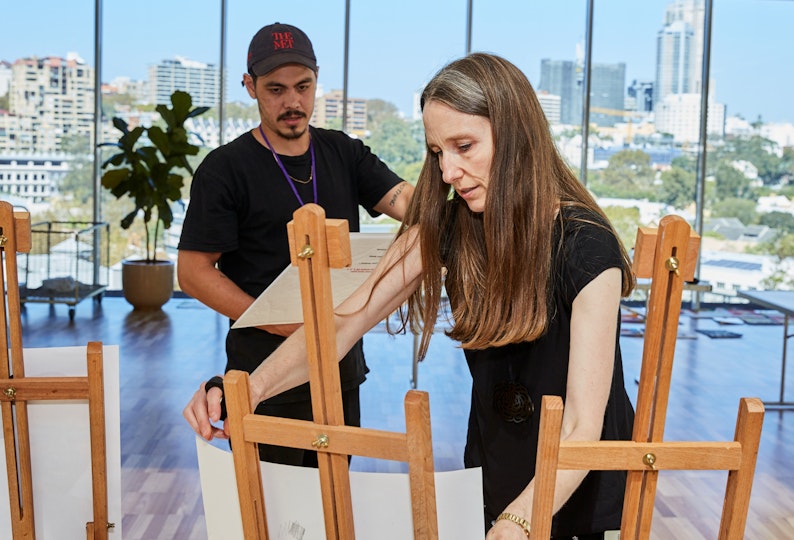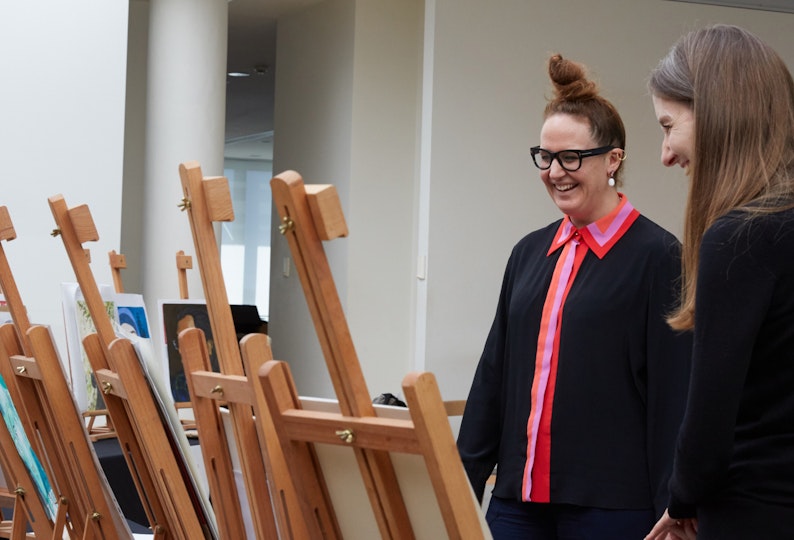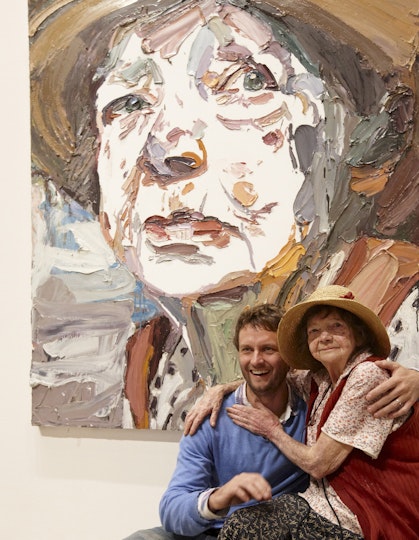 Entering Young Archie 2023
Entry forms and information about the 2023 competition dates will be available online at the end of January. In the meantime, there's nothing to stop you getting started on your artwork!
You can read the 2022 entry conditions as a guide.
Just remember that your work must be:
on paper (NOT board)

unmounted and unframed

no smaller than A4 (210 × 297 mm) and no bigger than A3 (420 × 297 mm).
It can be vertical or horizontal, and you can use any art materials or combination of art materials you like (eg paint, pencil, pastels, paper collage) as long as the artwork is two-dimensional.
Most importantly, it must be a portrait of a person who is special to you – someone who is known to you and who knows you and plays a significant role in your life. Who will you choose?
Young Archie 2022 winning works and those of all the finalists can be seen for free at the Art Gallery of New South Wales until 28 August 2022, displayed outside the Archibald, Wynne and Sulman Prizes 2022 exhibition
Read other Young Archie stories