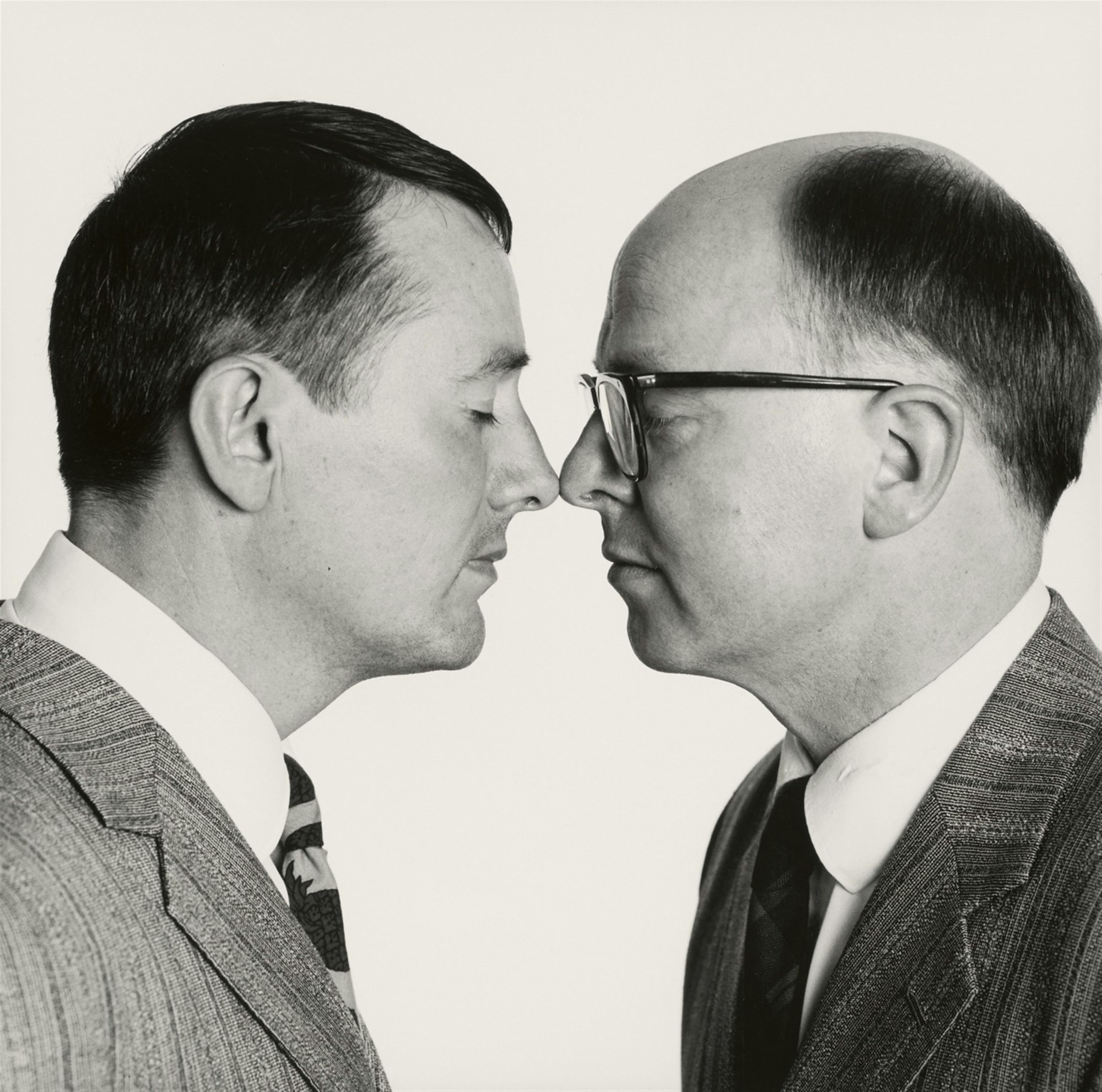 Few couples work closely in their professional lives. Even for the most harmonious pairings, the prospect seems fraught with potential disaster, best to be avoided. For most the fallout is not worth the risk, but for some it works; and for some artists the frisson of shared creativity results in celebrated collaborations.
Christo and Jeanne-Claude are a renowned example. Spanning five decades, their shared vision has resulted in numerous installations and sculptures, from Wrapped coast in Sydney's Little Bay (the first Kaldor Public Art Project) in 1969 to L'Arc de Triomphe, due to be wrapped later this year. Following Jeanne-Claude's death in 2009, Christo announced that all future works would continue to be created by them both, with both of their names ascribed to each work. Following so many historical instances of their works being attributed just to Christo, the gesture has added resonance. They are paired beyond life and death.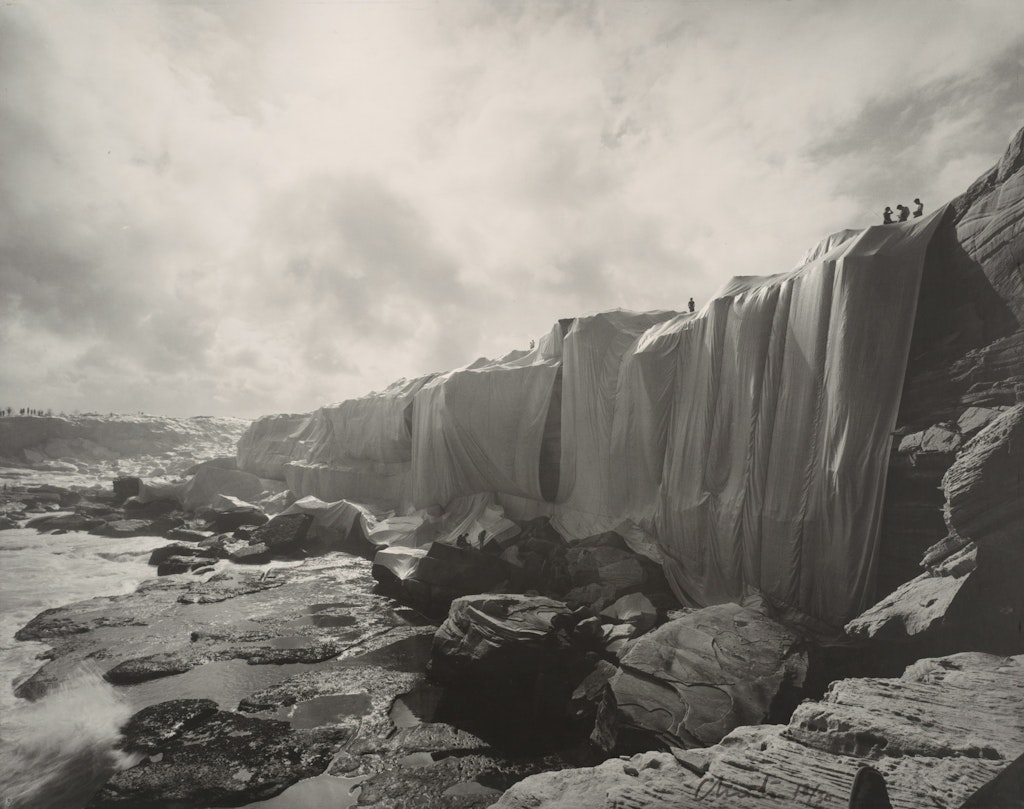 Charles and Ray Eames are comparable sweethearts of the design world, instantly recognisable at the height of their influence as a couple for the modern age. The husband-and-wife team are best known for their style-setting mid-century furniture. Although Charles took the role of public voice for their design studio, the couple put both faces to their work, appearing in photos posed in a romantic exchange of glances, comically pinned to a wall by chair legs or with Ray revving the engine of a motorbike with Charles, grinning, riding pillion:.
As Catherine Slessor noted recently in an article for The Architectural Review, 'Everything was important: from how a grapefruit was presented at breakfast to how a building was put together. The minutiae of their daily lives gave shape, colour and animation to their work and vice versa.' Theirs was a holistic approach, marrying their professional lives to the personal, with any infidelities wallpapered over.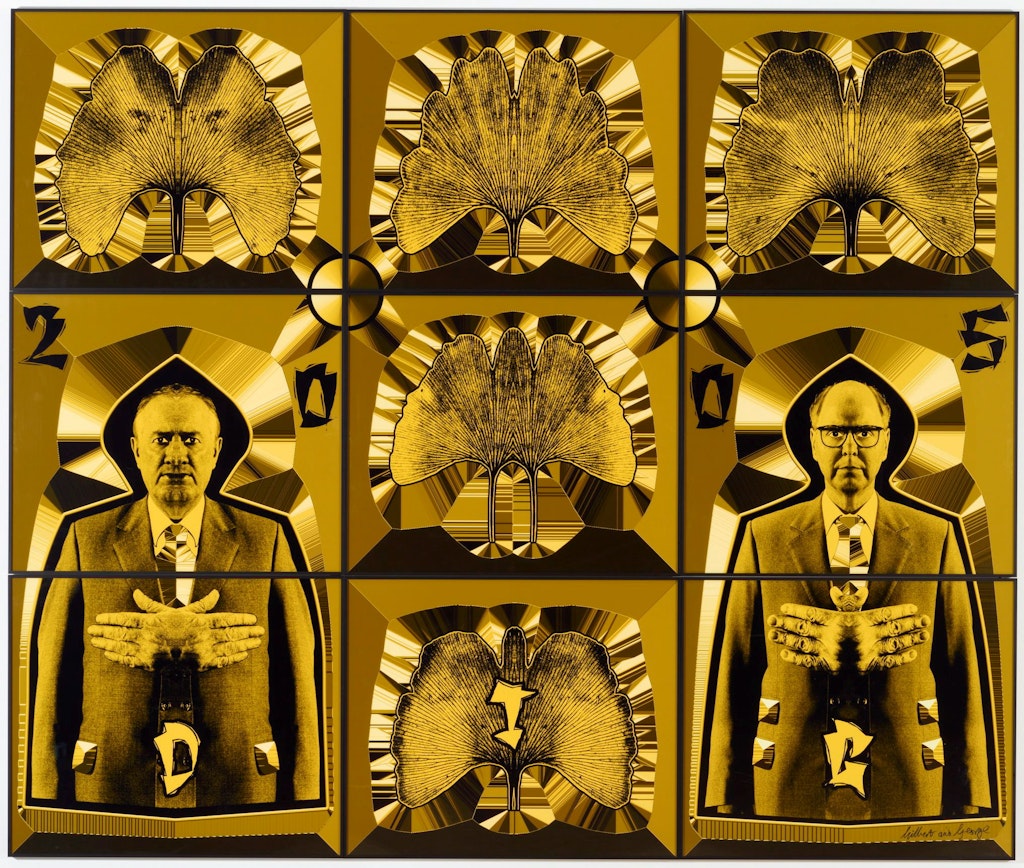 British artists Gilbert & George extend this holistic idea further. After falling in love as students at Central Saint Martins art school, the pair decided they would work together as one artist, and since 1969 they have seen no separation between themselves and their art. Like Christo and Jeanne-Claude, Gilbert & George travelled to Sydney to present their work as a Kaldor Public Art Project, performing The singing sculpture in 1973 as robotic 'living sculptures'.
Living and working together in their house in East London, they can be spotted wandering the streets of Spitalfields in complementary tweeds, foraging for leaves and taking photographs of everyday encounters to include in their digital 'magazine sculptures'. Their buttoned-up, formal attire belies their intentionally controversial artworks, which skewer the taboo, holy and mainstream with vitriol. The couple continue to finish each other's sentences. Asked why they decided to work together, George has said, 'It [art] was all to do with shape and colour, and we wanted to say, why can't art involve thoughts and feelings, and love and dread and fear?' 'And drinking,' adds Gilbert.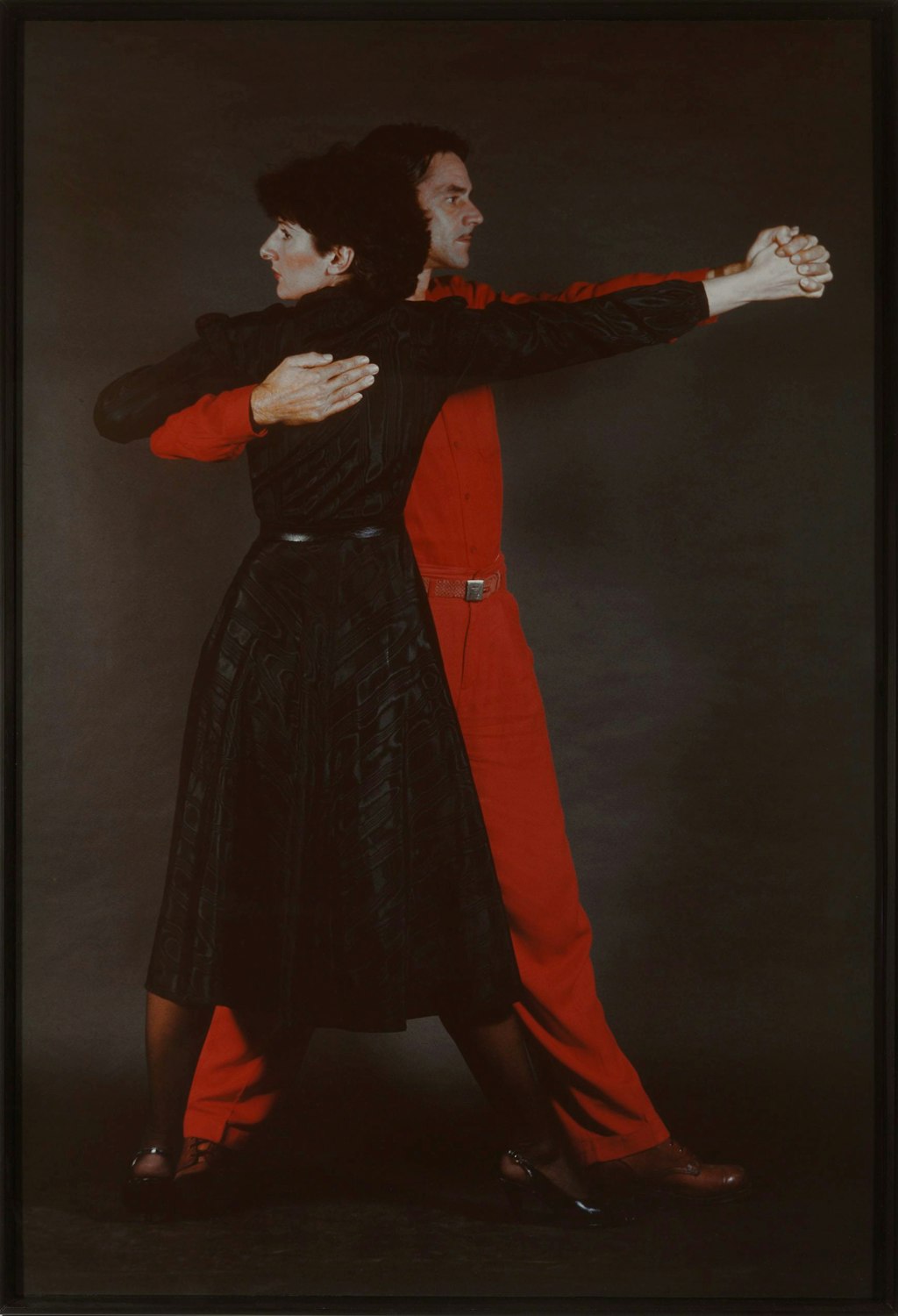 In comparison, the collaborative couple Marina Abramović and Ulay may act as a cautionary tale. After working together on numerous performance works, Abramović and Ulay parted ways, with things unravelling largely due to creative differences. Years before, at the height of trust and passion, they had played with Cupid's arrow in Rest energy 1980 – the balanced forces of their bodies keeping them together while holding them apart, and preserving Abramović's life.
A fine balance indeed, and all for the love of art.