Film series: Pop fictions
3 April – 29 May 2021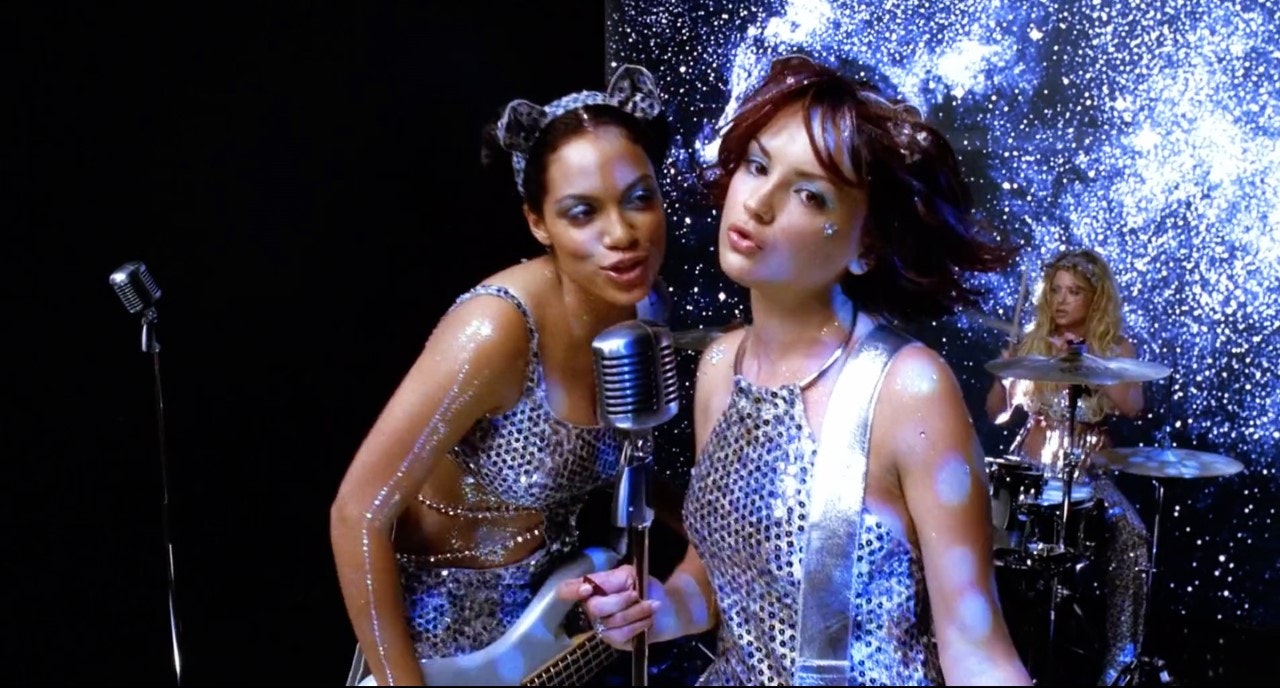 Two of modernity's defining art forms – cinema and popular music – have long shared a mutual fascination, from the early days of talkies to the excess of the MTV era and the recent resurgence in musical biopics like Bohemian rhapsody and Rocketman. Pop music and cinema are both concerned with the freedoms – and dangers – of artifice: performance, character, costume and appearance. There is nothing superficial about this. As queer icon and glam forerunner Oscar Wilde once said: 'It is only shallow people who do not judge by appearances. The true mystery of the world is the visible, not the invisible.'
Pop fictions samples the fantasies and phantasmagorias by which some of cinema's most daring filmmakers have imagined popular music across the decades, even when – or especially when – the real-life counterparts to these fictions are easily identified. The immediacy of pop music, its myth-making potential and its power to transform both individuals and crowds are qualities that filmmakers have coveted, imitated and at times reciprocated.
The series begins with a dystopian take on 1960s counterculture; a prescient vision of a pop star trapped in the industry machine. A cosmic ride through glam rock carries us through the 1970s and back into outer space. A rarely screened Black cinema classic revisits the emergence of Motown and the birth of an R'n'B girl group through the jaded eyes of Blaxploitation.
Snotty teenage girls challenge punk rock's machismo, only to flame out, disappear, and re-emerge in more potent form decades later. Hip-hop bum-rushes the show from the Bronx to Billboard. Rock'n'roll fades away while, beat by beat, new musical forms ascend, bringing with them the vision of a dance-floor future as the world rushes forward into a new millennium.
Join us as we take a trip through these sometimes shadowy but always spectacular filmic refractions of pop music, where, as the narrator of Velvet goldmine reminds us, 'Everything forgotten hangs in the dark dreams of the past, ever threatening to return'.
Screening from 3 April to 29 May 2021, the season is guest curated by critics Anwen Crawford and Luke Goodsell, with special introductions to each film.
Films
3 April – Privilege (director Peter Watkins, UK, 1967, 35mm-to-digital)

10 April – Velvet goldmine (director Todd Haynes, US, 1998, 35mm) 

17 April – Sparkle (director Sam O'Steen, US, 1976, 35mm-to-digital)

1 May – Ladies and gentlemen, the Fabulous Stains (director Lou Adler, US, 1982, 35mm-to-digital)

8 May – Krush groove (director Michael Schultz, US, 1985, 35mm-to-digital)

15 May – Josie and the Pussycats (director Deborah Kaplan and Harry Elfont, US, 2001, 35mm-to-digital) 

22 May – Eden (director Mia Hansen-Løve, France, 2014, digital)

29 May – Sympathy for the Devil (directorJean-Luc Godard, France, 1968, 35mm-to-digital)