Artist interview: Becc Ország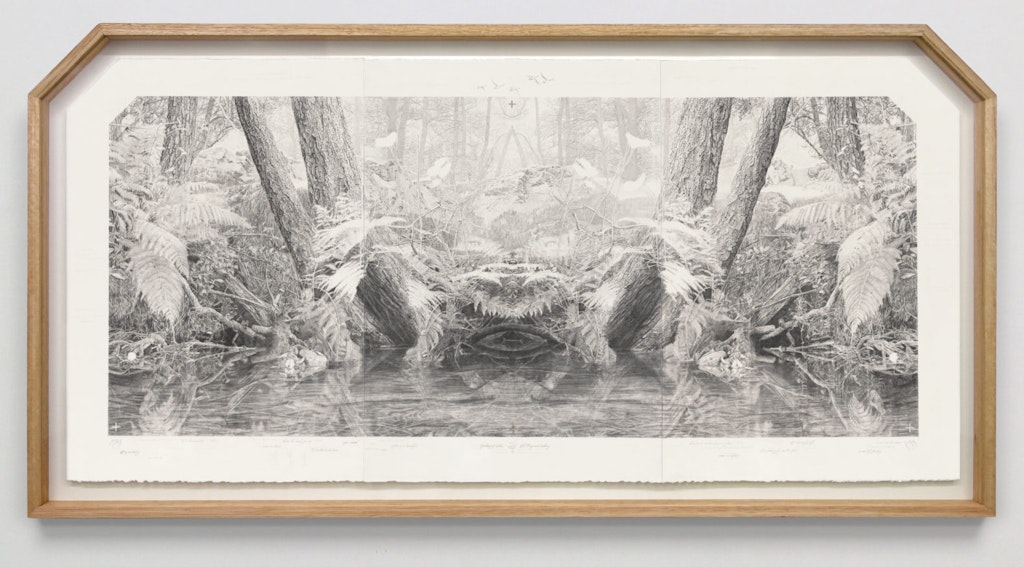 Melbourne artist Becc Ország is interested in the ways people create monuments and spaces for the sacred, and our capacity to envision utopias and dystopias.
On first glance, Ország's drawings appear to depict real places, but a closer look reveals them to be impossible landscapes. She deconstructs and recreates landscape images sourced from the internet in finely wrought graphite drawings that recall the aesthetics of the Romantic sublime.
Ország's drawings are included in the exhibition Real Worlds: Dobell Australian Drawing Biennial 2020 at the Art Gallery of New South Wales, opening on 24 October 2020.
Tell me about the subject of your drawings.
At the deepest level, I'm trying to create an escape for myself. I'm looking for the perfect utopian kind of place – one that punches me in the gut, that feels like 'this is right, this is the place'. It is very much about ideas of heaven, and utopia, and the afterlife, and what the perfect promised land would look like.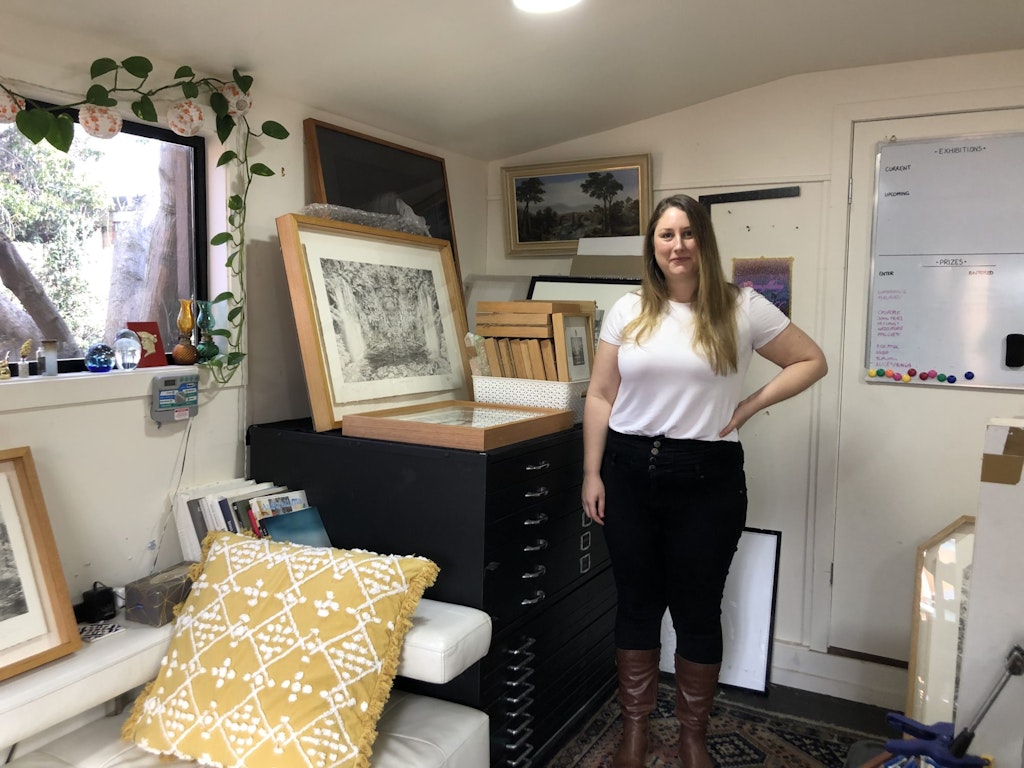 What is Utopia for you? 
My idea of Utopia has changed greatly over my life. I grew up learning about 'Heavenly kingdoms' and 'Paradise Earth'. I'd spend hours getting lost in highly saturated illustrations of flowering meadows and waterfalls with children spooning lions and riding elephants while their multiracial families laughed and danced in the background. As I got older, I discovered for myself that Utopia wasn't a destination, be it in this life or the next. Rather Utopia can be a state of being, one of inner peace.
Is Utopia only to be found in the future? Is it only ever able to be an ideal?
The Germans have a perfect word to describe an unattainable longing for an alternate idealistic experience – 'sehnsucht'. Humans are forever unsatisfied, endlessly seeking something greater, better, or even just different. So many of us are raised in chaotic or unstable environments and, given that we unconsciously seek out the familiar, when we do stumble across something secure and stable, our nervous systems translate this unfamiliar safety as unsettling or boring. I believe we, as a society, lack the self-awareness necessary at this point to coexist in a manner that would enable the traditionally envisioned rolling hills and holding-hands version of Utopia.
As a species we do not exist in a bubble; it is impossible to remove oneself completely from external influences, be they other people, or Mother Nature herself. If one can master self-awareness and live with the wisdom of understanding that you can't control what happens to you, only how you react to it, then perhaps you could get close to a utopic state of being. But Utopia as a physical space? Our cultures, traditions, the way we raise children and treat one another would have to change drastically. Then, of course, comes the question of nature versus nurture.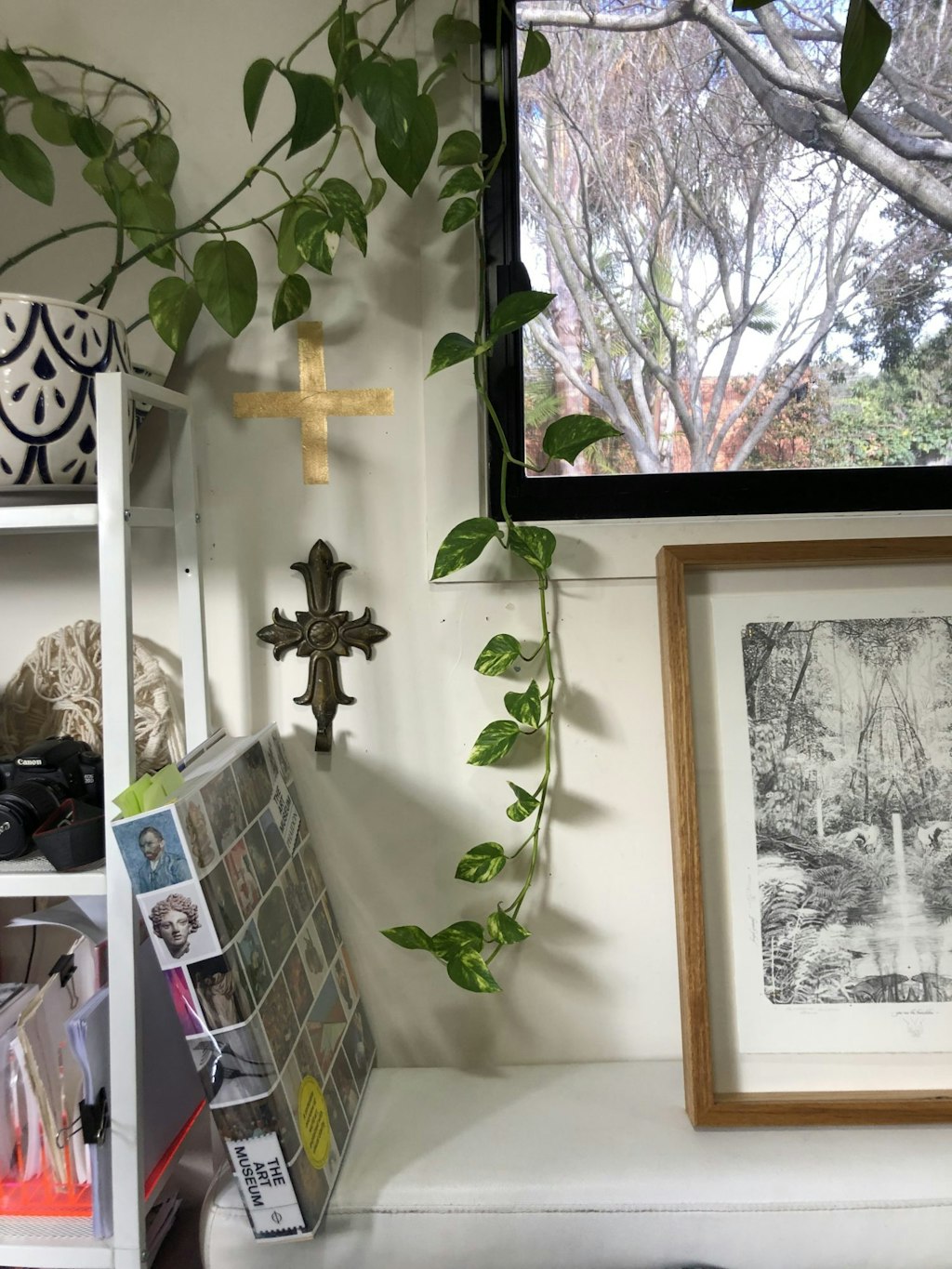 You source your landscapes from the internet and take pains to maintain their anonymity – has there ever been a Utopia here on earth?
One person's Utopia is another person's hell. Individuals may have realised their Utopias, but as a society, or even a small community, anything that comes close can quickly tip towards dystopia – this is seen a lot in the virtual world too. The only utopic location I can think of is one that humans do not inhabit. That is, nature untouched. But even then, there is some poor animal at the bottom of the food chain that wouldn't agree with that.
What place does the virtual world have in the search for Utopia?
The virtual world is great for discovery and the sharing of ideas. You can find new communities and a sense of belonging, experience escapism and alternate realities – all good things which can generate euphoric feelings and perhaps a glimpse towards possible Utopias. The ability to travel virtually can be a lifeline to many, as can the access to information that is otherwise inaccessible. If Utopia was understood as information and knowledge, then the virtual world could bring us closer than we have ever been to finding a utopic state.