Nine extraordinary artist commissions
From artworks that share Indigenous knowledge to fantastical bronze figures of a super-human scale, the Art Gallery of New South Wales has commissioned nine leading Australian and international artists to create major new works for our transformed art museum campus.
Working across a wide range of media, Lorraine Connelly-Northey, Karla Dickens, Simryn Gill, Jonathan Jones, Yayoi Kusama, Richard Lewer, Lee Mingwei, Lisa Reihana and Francis Upritchard are currently making their site-specific and multi-sensory commissions – many at a scale never before possible at the Art Gallery – in studios, workshops and foundries in Australia and around the world.
This is the largest commissioning program since our public institution opened 150 years ago – and all the works are for the Art Gallery's permanent collection.
The Art Gallery's transformation, known as the Sydney Modern Project, will be one of the most ambitious cultural landmarks in Australia to open since the Sydney Opera House almost 50 years ago.
The project is creating a new art museum campus comprising our revitalised historic building, a spectacular new building designed by SANAA (headed by Pritzker Prize-winning architects Kazuyo Sejima and Ryue Nishizawa), and a public art garden.
Displayed within and between the two buildings of this indoor-outdoor campus, the new commissions will be among the first artworks to welcome visitors, with many able to be experienced night and day.
Prominent within the commissions are works by Indigenous Australian artists, with many of the new works contributing to important global conversations of our time from our unique perspective in Sydney and the Asia Pacific. Bold and compelling, they offer humour and challenge; confront, prod and delight. They speak of what art has been and what it is becoming.

The expanded campus will be launched on 2 December 2022. As a living artwork, Jonathan Jones' commission is on a separate timeline and will open in mid 2023.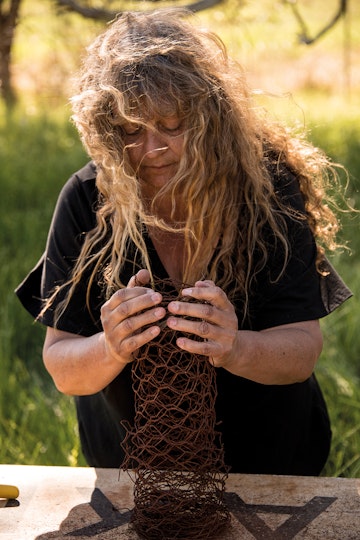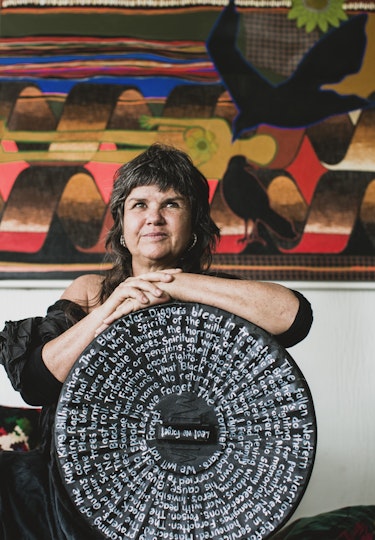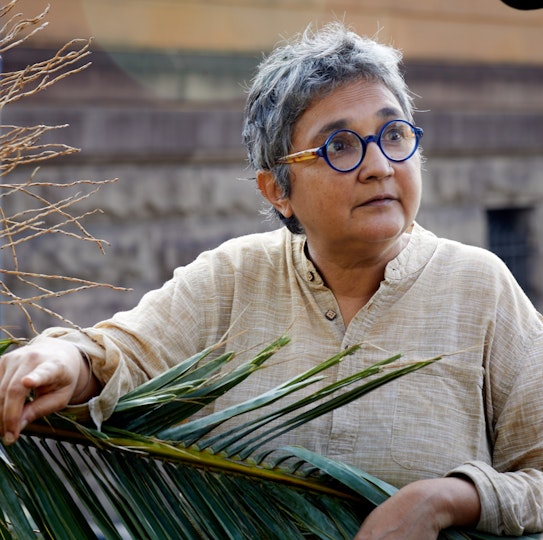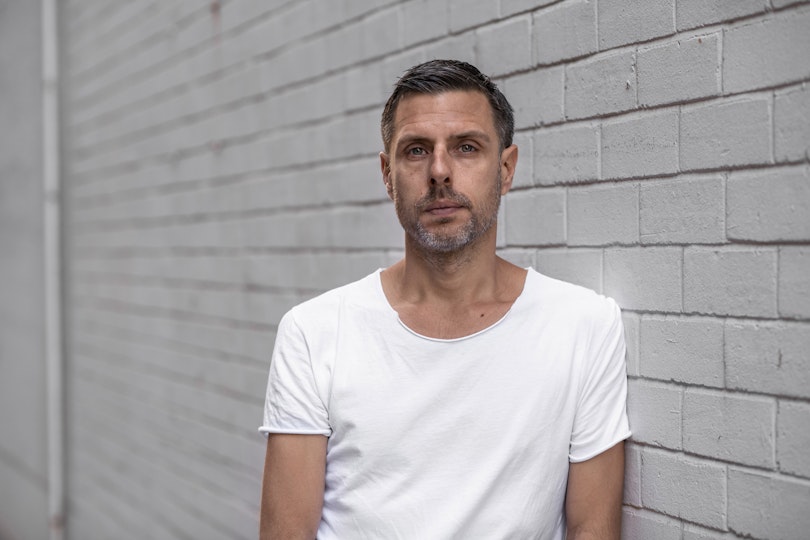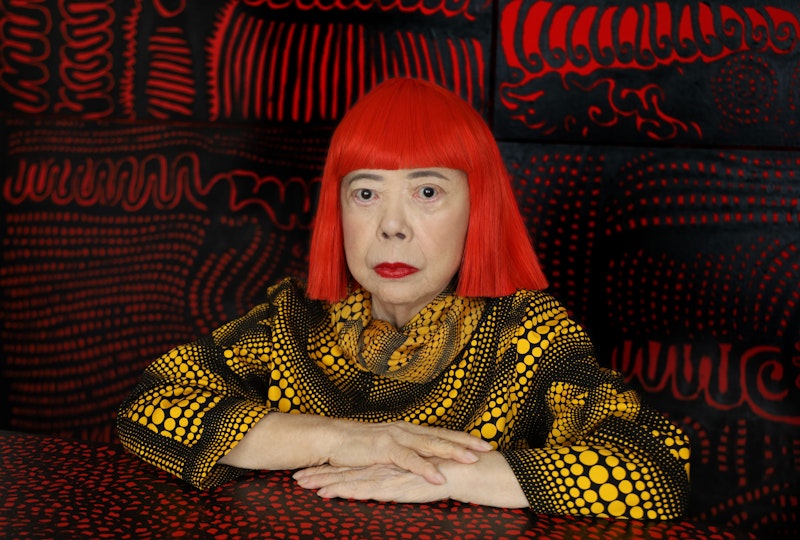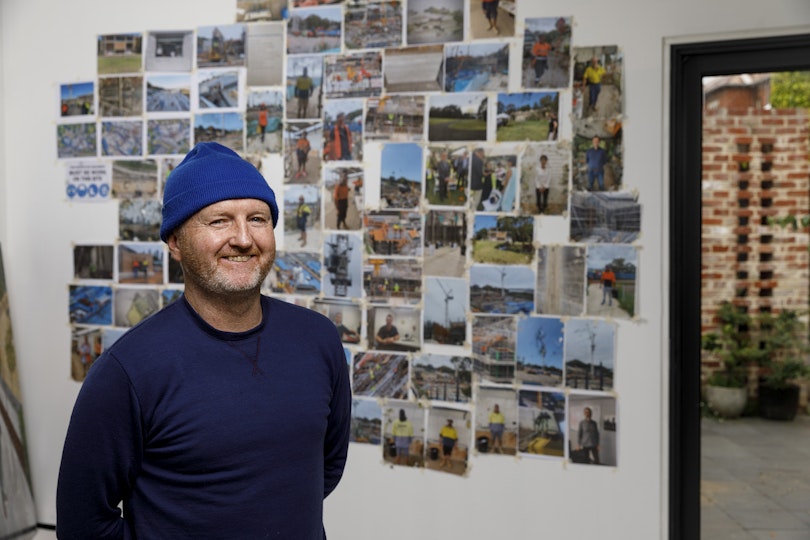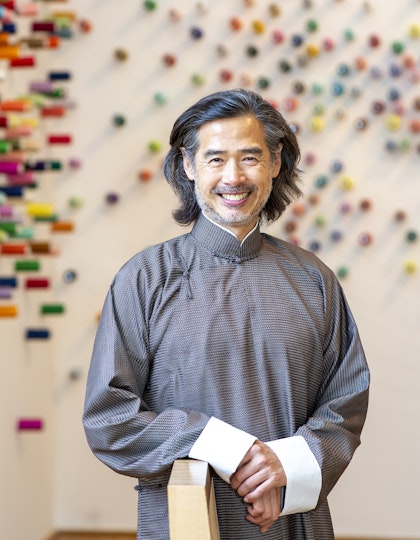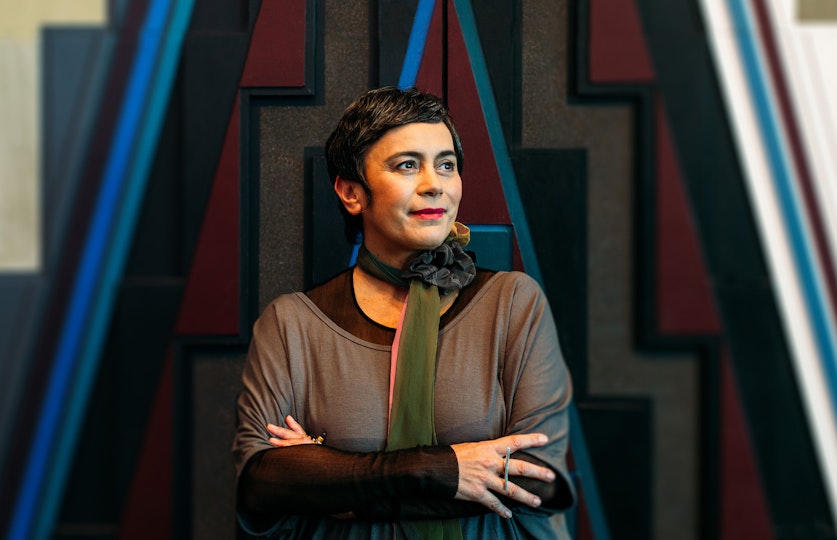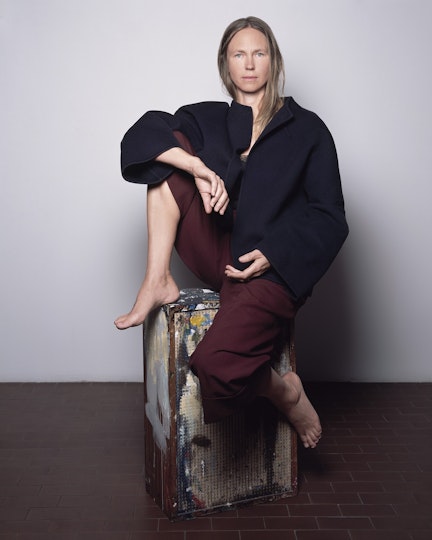 Lorraine Connelly-Northey
Lives on Waradgerie Country, NSW
Working with rusted wire, corrugated iron and other salvaged materials, Waradgerie (Wiradjuri) artist Lorraine Connelly-Northey has created a collection of narrbong-galang (many bags) on an epic scale. These significant forms, which recontextualise rural materials, reveal an important cultural practice of south-east Australia. They will fill the wall of the 20-metre-long loggia of the Yiribana Gallery showcasing Aboriginal and Torres Strait Islander art on the new building's entrance level.
Karla Dickens
Lives on Bundjalung Country, Lismore, NSW
Wiradjuri artist Karla Dickens' panel depicting hooded figures is a powerful exploration of the continuing legacies of colonialism and patriarchy. The materially rich work – with sea-green glass referencing the harbour and a patina that reflects other bronze panels on the iconic sandstone facade – will be installed on the Art Gallery's historic building, in the niche above the front door left empty by the cancellation of the original 1913 commission by Dora Ohlfsen. 
Simryn Gill
Lives Sydney, NSW
Simryn Gill's commissioned work is a response to the removal of a tree from the Sydney Modern Project site. At the centre of this layered new work is a life-sized rubbing of the tree, a Canary Island date palm planted in 1909 in a spot that was, at the time of planting, at the cultural centre of the still-nascent city of Sydney.
Jonathan Jones
Lives on Gadigal Country, Sydney, NSW
Wiradyuri and Kamilaroi artist Jonathan Jones has created an artwork at the heart of the expanded campus that links the new and existing Art Gallery buildings and responds to the site's history on Gadigal land. Jones's practice seeks to celebrate Indigenous knowledges and to offer unique perspectives of Country while involving community within the work.
Yayoi Kusama
Lives Tokyo, Japan
Flowers have been a lifelong passion for Japan's Yayoi Kusama, one of the world's most beloved living artists. Inspired by an endemic plant of south-eastern Australia, Kusama has created an exuberant floral sculpture that will be visible day and night, prominently positioned on the new building's terrace overlooking Woolloomooloo Bay.
Richard Lewer
Lives Melbourne, Victoria
Richard Lewer has gone behind the scenes to capture the stories and portraits of people involved in the design and construction of the Sydney Modern Project. His multi-panel painting celebrates the labour and personalities of those who've helped build Sydney's newest cultural and architectural landmark.
Lee Mingwei
Lives Paris, France and New York City, USA
Working with SANAA to incorporate his artwork into the building's external rammed earth wall, Taiwanese–American artist Lee Mingwei has created an intimate and contemplative space for visitors to take a personal journey or even have a spiritual encounter. Nurture, generosity and reflection are deeply embedded in this experiential installation.
Lisa Reihana
Lives Auckland, Aotearoa New Zealand
Māori artist Lisa Reihana (Ngāpuhi, Ngāti Hine, Ngāi Tū) has created a monumental moving image work that overlooks the central atrium in the new building. Set between Aotearoa New Zealand and Australia, this dazzling sci-fi tale forges a new story of trans-Tasman connection built upon deep histories of encounter and exchange.
Francis Upritchard
Lives England, Italy and Aotearoa New Zealand
The fantastical is at the heart of the new building's Welcome Plaza, where New Zealand–born, London-based artist Francis Upritchard invites her friendly figures inspired by mythology and folklore – and the surrounding Moreton Bay fig trees – to entice visitors of all ages. Upritchard's playful sculptures create a place where fact and fiction combine to create a new reality.