Aboriginal artists and sitters in the Archibald, Wynne and Sulman Prizes 2022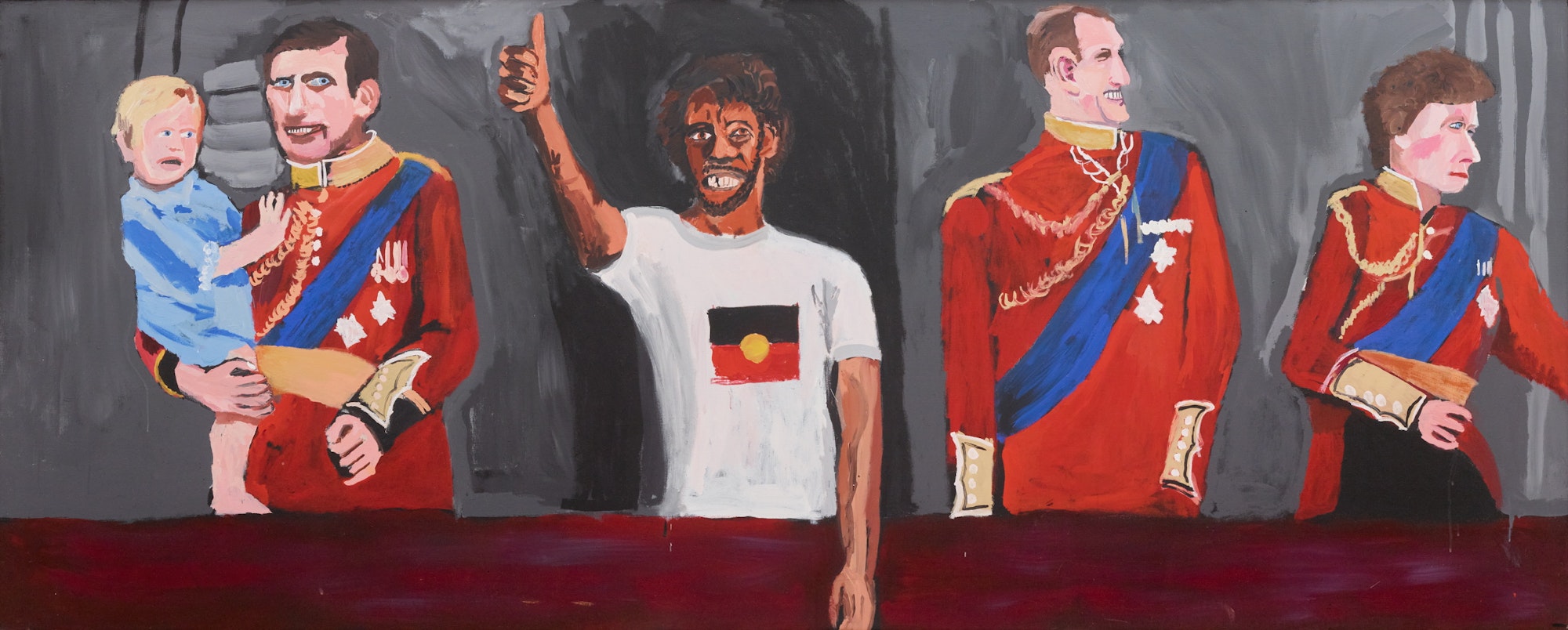 It's a record-breaking year for Aboriginal artists in the Archibald, Wynne and Sulman Prizes.
The 2022 competition saw the highest known number of entries in the Archibald from Aboriginal artists (20) and the highest number of Aboriginal finalists in the Archibald, Wynne and Sulman Prizes overall (27).
It's also the first time in the Archibald's 101-year history that a portrait of an Aboriginal woman has won the prize, with the award going to Blak Douglas, a Sydney-based artist with Dhungatti heritage, for his depiction of Wiradjuri artist Karla Dickens, who lives on Bundjalung Country in Lismore.
Douglas entered the Archibald each year from 2015 to 2020, all with portraits of Indigenous Australian sitters: Uncle Max Eulo in 2015, Christine Anu in 2016, Chansey Paech in 2017, Uncle Roy Kennedy in 2018, Esme Timbery in 2019 and Dujuan Hoosan in 2020. He was selected as a finalist in 2015, 2018, 2019 and 2020.
'I'm making up for lost ground in the failure to memorialise First Nations people,' Douglas said. 'In the past I've considered each entry to the Archibald Prize a memorial to that individual and that's why I only paint First Nations people.'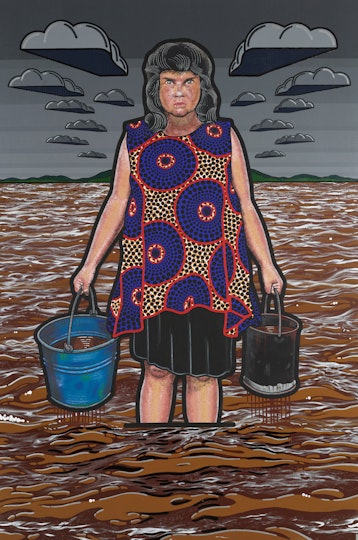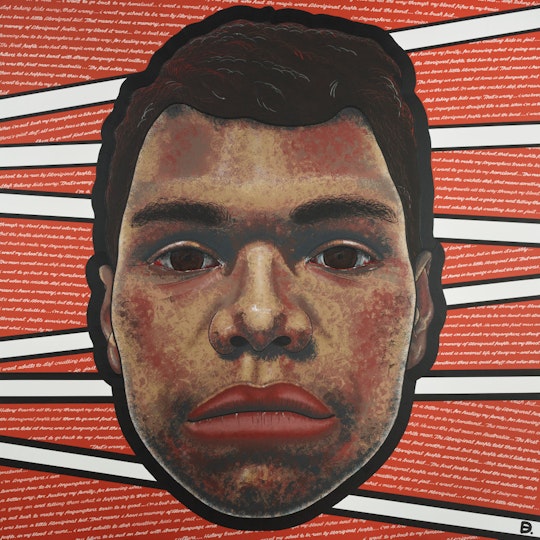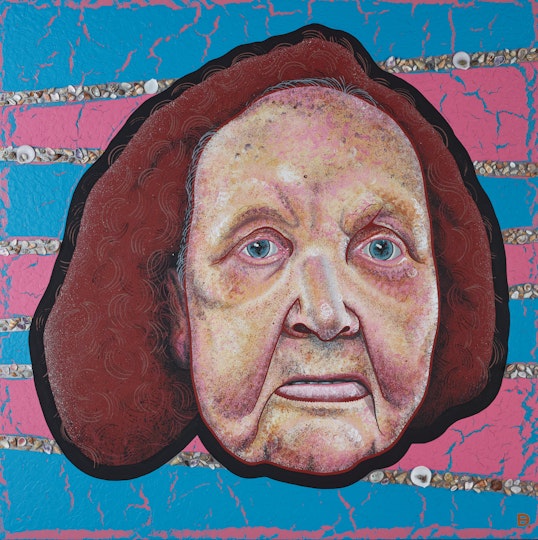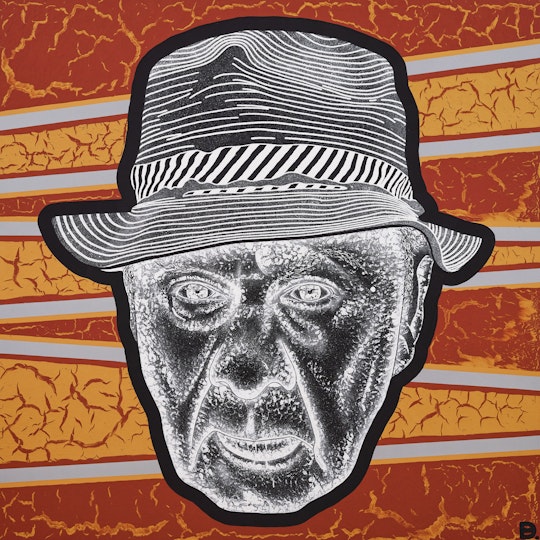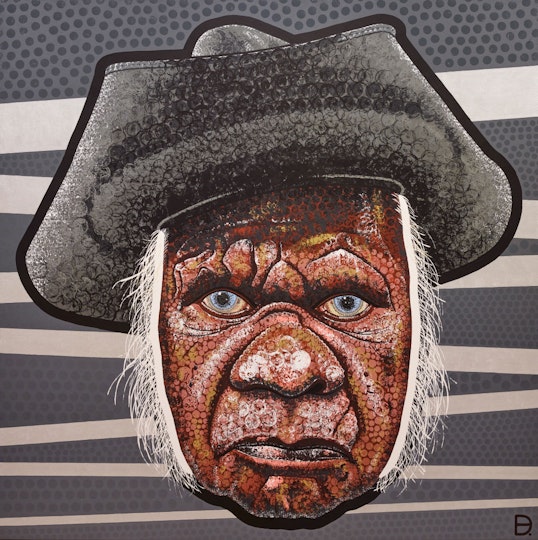 Douglas is the second Aboriginal artist to be awarded the Archibald, following Western Aranda artist Vincent Namatjira's landmark win in 2020, with a portrait of Adam Goodes, which is now in the Art Gallery of New South Wales collection.
His painting of Goodes is not the only portrait of an Aboriginal man to have won the prize, although the others were all by non-Indigenous artists: Gurrumul Yunupingu by Guy Maestri in 2009, David Gulpilil by Craig Ruddy in 2004 (which also won People's Choice) and Albert Namatjira (Vincent's grandfather) by William Dargie in 1956.
Vincent Namatjira has a playful yet powerful self-portrait in the 2022 exhibition. In his description of the work, he says, 'I need a paintbrush – that's my weapon – because for me, painting means pride and the power to change things.'
There are three other Aboriginal sitters in this year's Archibald exhibition: artist and activist Sally Scales, a Pitjantjatjara woman from Pipalyatjara in the APY Lands in South Australia (painted by Tsering Hannaford); artist Reko Rennie, a Kamilaroi / Gamilaraay / Gummaroi man born in Melbourne (painted by HEGO); and TV presenter Brooke Boney, a Gamilaroi woman from Muswellbrook, NSW (painted by Laura Jones).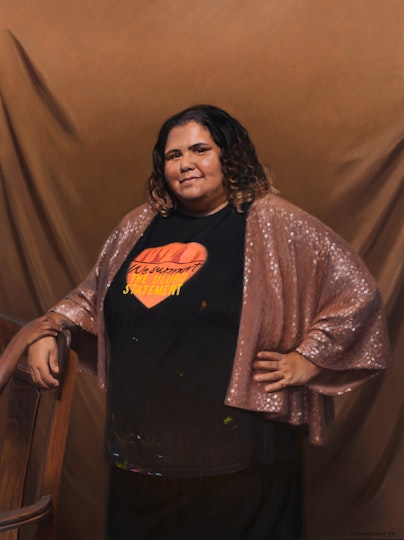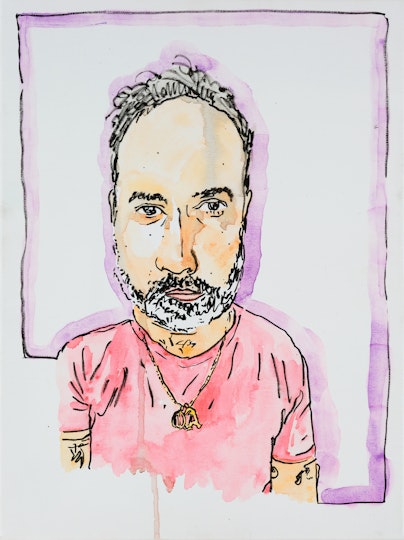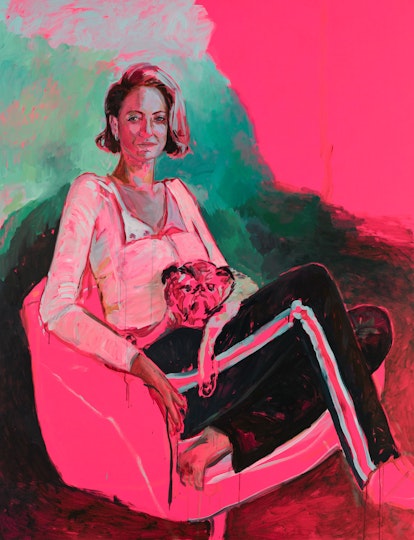 Vincent Namatjira also has a painting in the Sulman Prize, alongside Danie Mellor, Sally M Nangala Mulda, Adrian Jangala Robertson, Rosie Tarku King and Inawintji Williamson – the highest number of Aboriginal finalists ever in the Sulman, which this year was selected by guest artist judge Joan Ross.
Mellor's work can be seen in the Wynne Prize too. It's one of 18 works by Aboriginal artists – almost half of the total 34 works in the Wynne, which includes paintings from remote Australia as well as ceramics and sculptures from Central Australia and the Tiwi Islands, helping to expand our understanding of how Country is experienced and known.
You can see all the 2022 finalist works in the exhibition at the Art Gallery of New South Wales until 28 August, then the Archibald Prize works will tour.
At any time you can:
Browse all works by Aboriginal artists in the 2022 exhibition