Skye Jessett
Age of disruption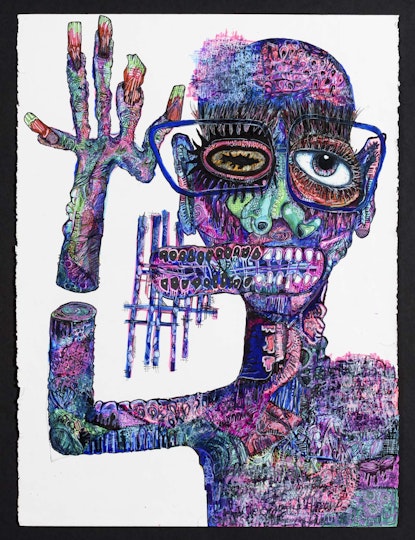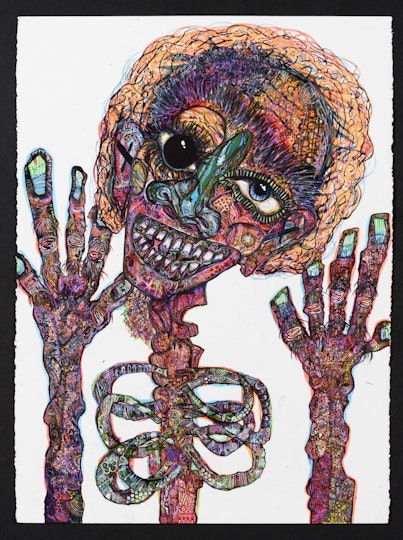 My body of work explores the chaotic and disrupted world we live in and its varying effects on individuals. The constant integration of new technologies and innovations into our lives can be both negative and positive. However, with the use of technology, so much more information is available. Our brains find it difficult to interpret and need a means of escape.
Opinions about climate change, political issues, social structures, natural disasters, pollution and war overload our brain's capacity to absorb and process information. The way we deal with it differs from person to person.
My broad and colourful use of fluorescent markers as well as fine tip pens, crayons and etching, create commotion and movement. The physical attributes in each work mirror the emotions and thoughts inside.
Influencing artists:
Jean-Michel Basquiat
Polly Nor
Jaimie Hewlett
School
St Luke's Grammar School
ARTEXPRESS year
2021
HSC year
2020
Process diary