Montgomery Coombs
The black Christmas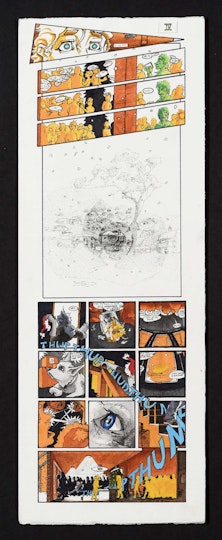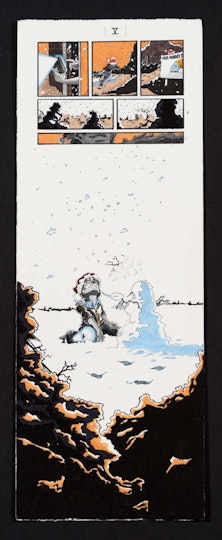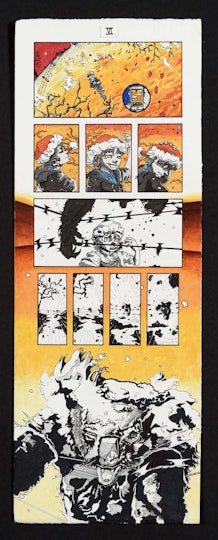 As a kid I tried to imagine the reindeer, sleds and snow ploughs of a northern Christmas. We have replaced them with kangaroos, fire trucks and Santa surfing. Funny but farcical. Dreamy but disappointing. This last Christmas, my dream of snow came real. But it was black ash falling on beaches. The black Christmas explores my bittersweet pessimism, telling of a kid's fantasy and maturity colliding in reality. I find the irony in the celebration's retranslation in the Australian context and warn how Christmas can be related to the bushfire disasters around it. Black snow falling will define Australia's Christmases.
Influencing artists:
Christophe Chabouté
Vincent van Gogh
Katsuhiro Otomo
Hirohiko Araki
Watch a video presentation from Montgomery Coombs. Length: 6 mins 23 secs.
School
Kirrawee High School
ARTEXPRESS year
2021
HSC year
2020