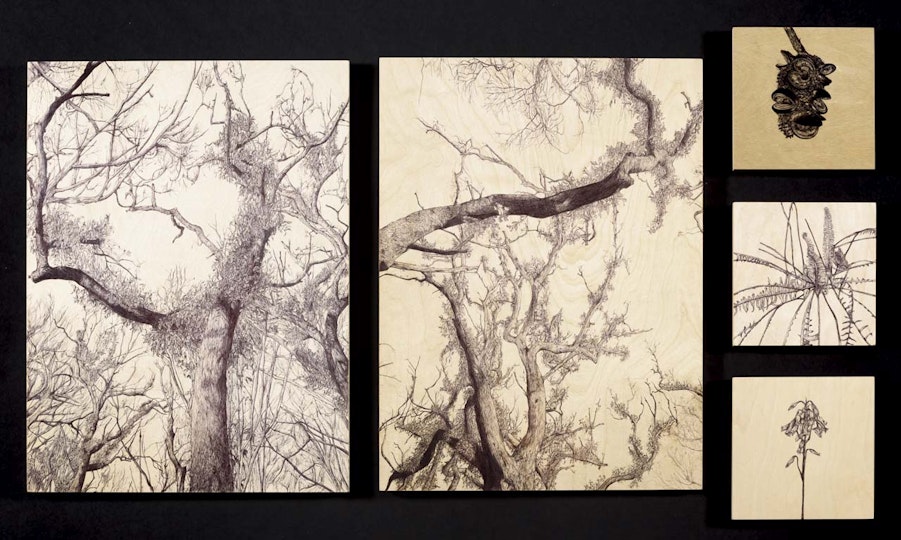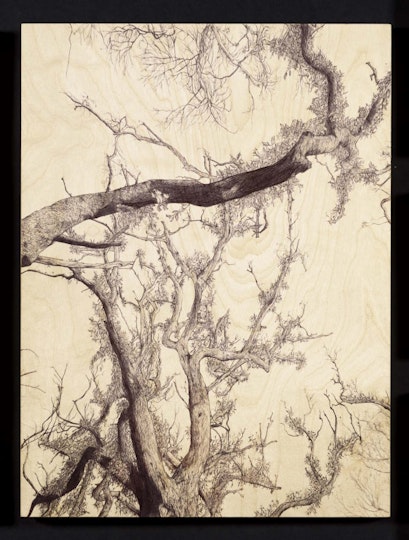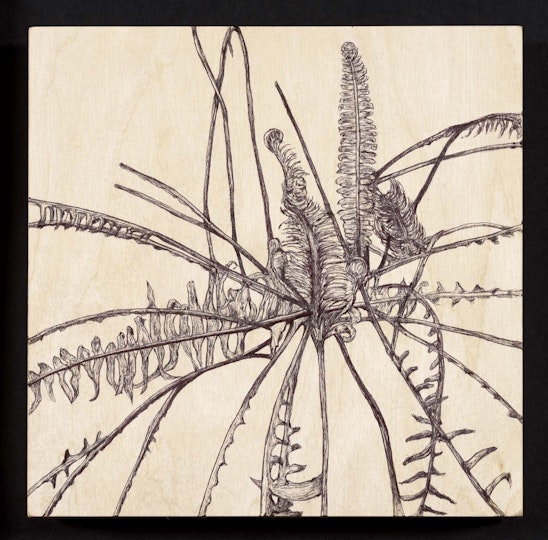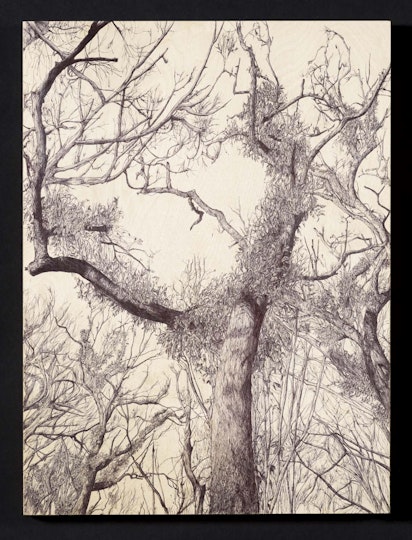 The bushfires in Australia during the summer of 2019–20 evoked an emotional intensity within me to celebrate the perseverance and resilience of native flora. It is important to be conscious of the glimmer of hope that slowly unravels before us; the remaining standing trees, plants and flowers that continue to develop their recovery from the flames. My body of work represents the sacrifice of our landscape that is taken for granted in our daily lives. With these wooden panels and black ink I pay homage to the ongoing rejuvenation and healing of Australia.
Influencing artists:
Shohei Otomo
Utagawa Hiroshige
Watch a video presentation from Jade Nguyen about her artwork. Length 6 mins 54 secs.
School
Freeman Catholic College
ARTEXPRESS year
2021
HSC year
2020
Process diary