Anabel Burrows
Contemplation of space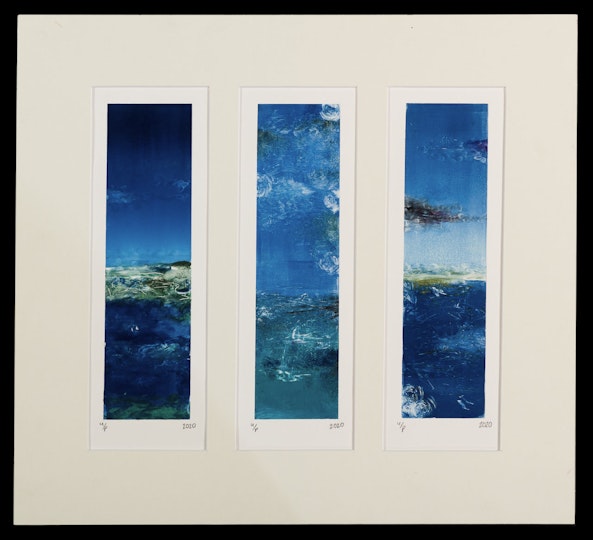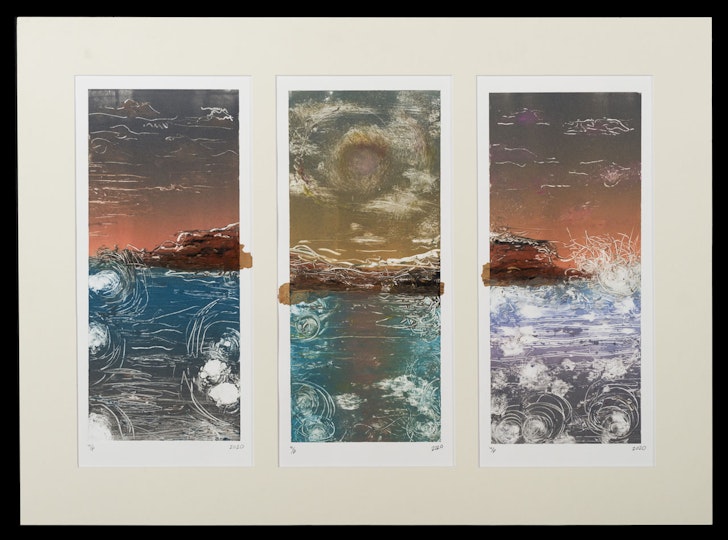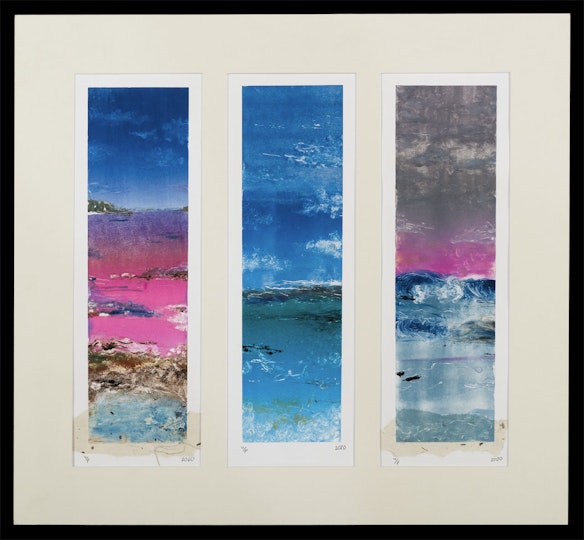 My body of work explores how the serenity of nature can make us feel insignificant while inspiring a sense of the sublime. My intent in slowing down the scenes in my film, much like the loose brushstrokes used by the Romanticists, is for the audience to consider the familiar tension between humans and nature. The split shots and vertical slides make direct reference to the monotypes. Each of these represents a memory of tranquil moments when encountering the land. I used a combination of rapid strokes and sensuous colours to express the complexity of perceiving the landscape.
Influencing artists:
Shaun Gladwell
Fred Williams
Watch a video presentation from Anabel Burrows about her artworks. Length: 3 mins 35 secs.
School
Mosman High School
ARTEXPRESS year
2021
HSC year
2020
Process diary