Takanari Kojima
Oh no! Not the environment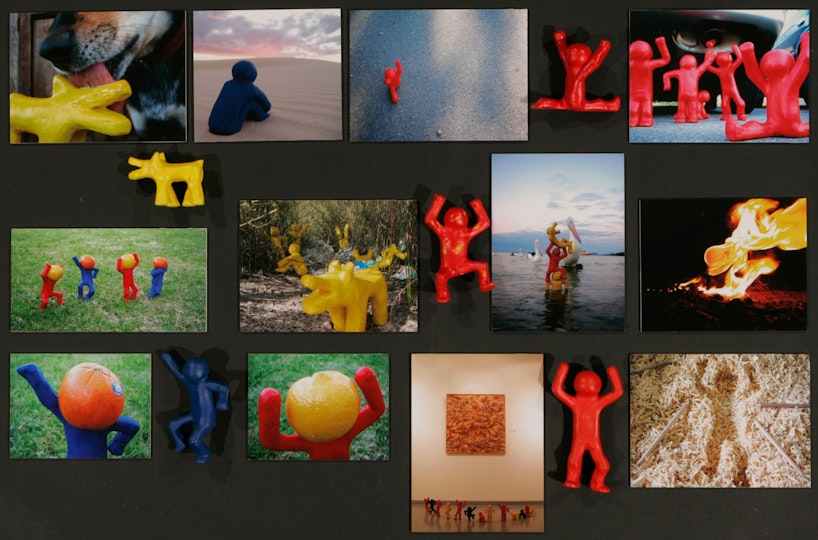 Inspired by Keith Haring's witty and playful methods of depicting modern-day social issues in Western society, I ventured into representing the burning environmental issues of our planet through the technique of the postmodernists.
Fifteen clay figures in the form of Haring's iconic dancing people are placed in the environment to interact and to make reconciliation with nature. Jospeh Beuy's and Andy Goldsworthy's genius in creating aesthetically pleasing works from nature heavily influenced my art-making practice, documenting the actions of the clay figures in the form of digital photography.
What issues do you interpret?
School
Tomaree High School
ARTEXPRESS year
2006
HSC year
2005
Process diary