Lucy Boyle
The question that should be asked - is this freedom?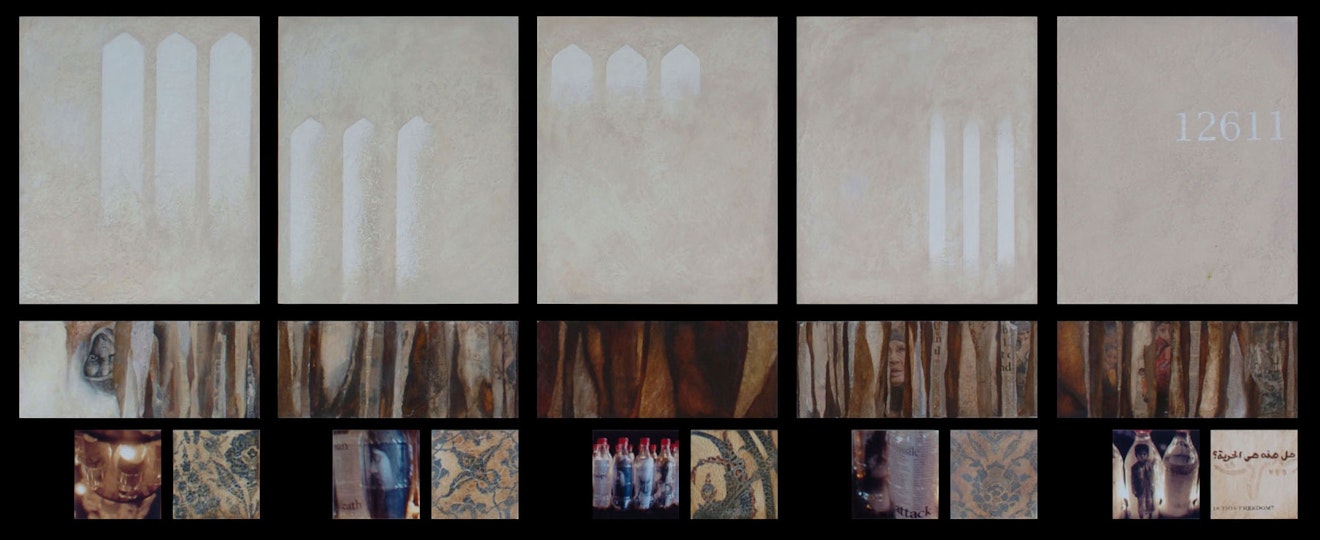 On 20 March 2003 Iraq was invaded. Saddam is gone but the conflict continues: 12,611 Iraqi civilian casualties, and countless cultural relics lost.
I have used texture and colour to simulate the Iraqi landscape. Islamic arches disintegrate, replaced by prison bars. Photographs show Iraqis inside Coke bottles symbolising their loss of freedom and the impact of Western ideals.
I ask: what are the long-term implications of our actions?
School
Ravenswood School for Girls
ARTEXPRESS year
2005
HSC year
2004