Conserving our collection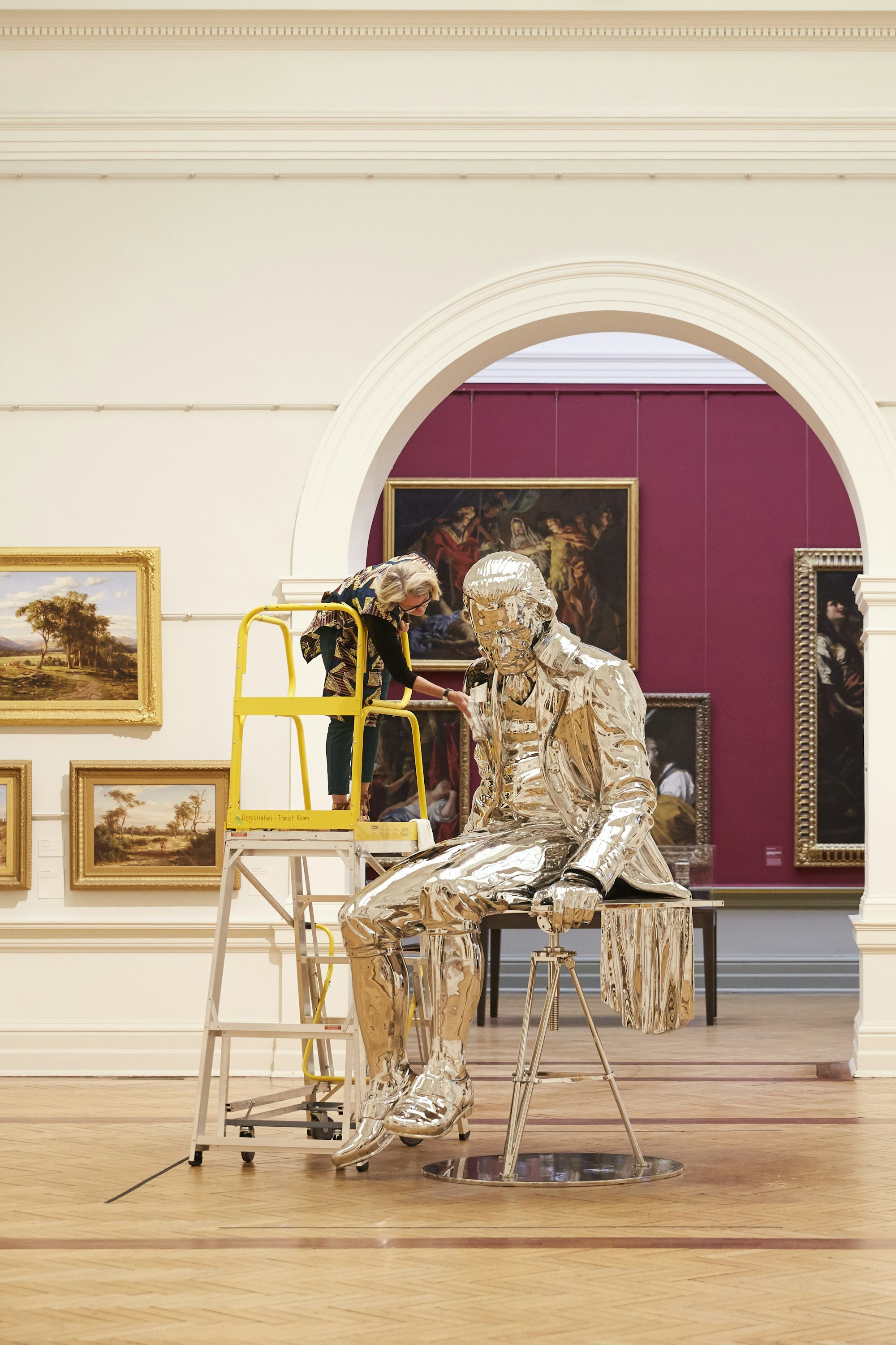 Time changes the condition of all things, including works of art.
At the Art Gallery of New South Wales, one of our primary objectives is to safeguard artworks for current and future generations to enjoy. Our conservators use their knowledge of how individual artworks are constructed and the potentially harmful effects of light, temperature, relative humidity, dust, insects, and vibration. They develop specific treatments for paintings, watercolours, prints, drawings, photographs, scroll paintings, frames, objects, sculptures, mixed media works, time-based and performance art.
Preventive conservation is carried out to ensure artworks are safely displayed, stored, or transported. Remedial conservation mitigates the effects of deterioration and damage. Conservation treatments are informed by scholarly research and thorough documentation and analysis. A range of examination techniques are used including microscopy, x-ray, or infra-red photography to help understand how the artist created the work. For contemporary works, conservators also engage in conversations with living artists on materials, working process, and how their artwork may change over time.
The changing landscape of artistic practice presents a constant challenge for conservators requiring innovative and creative solutions.