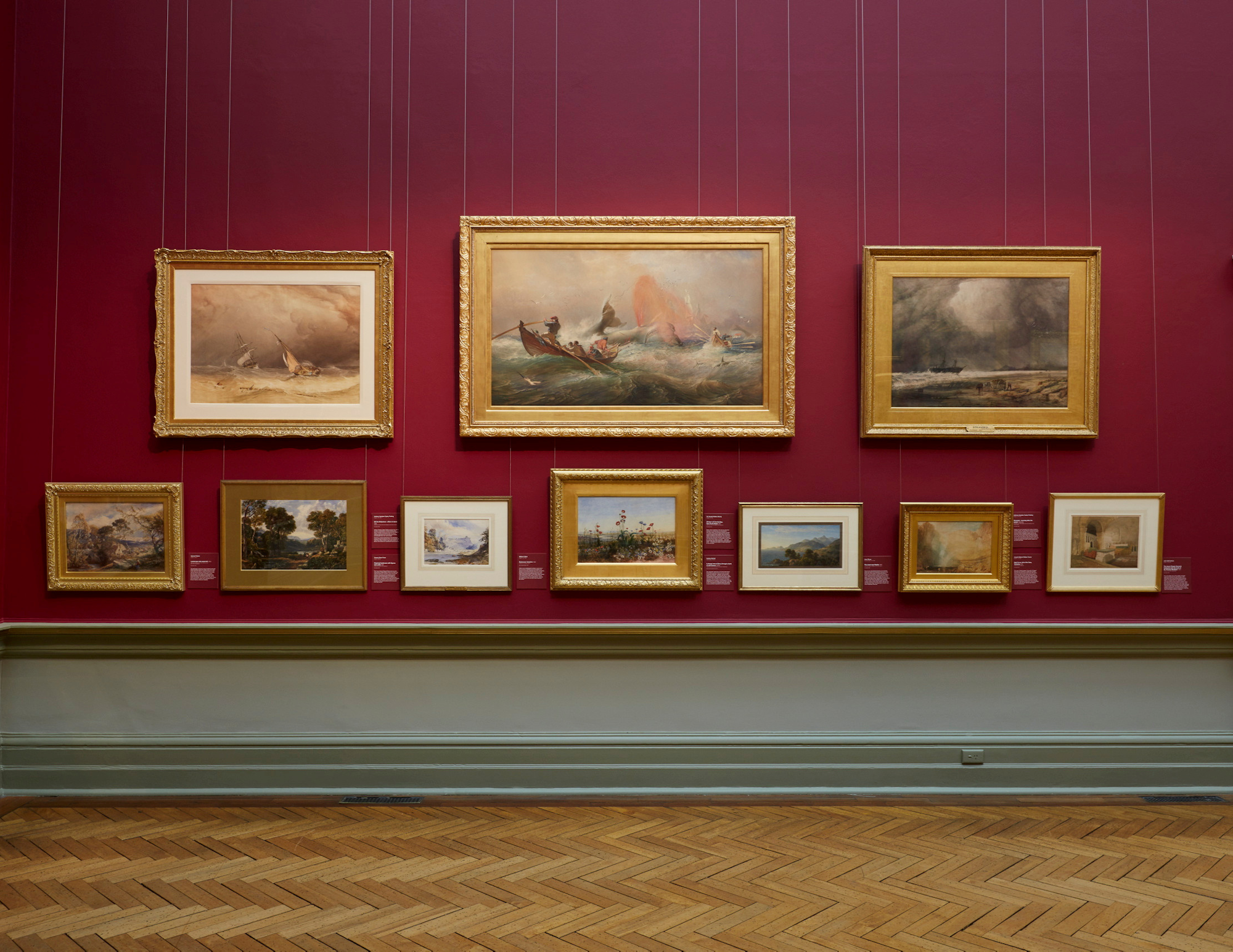 Provenance is the history of the location and ownership of a work of art, from the time of its creation or discovery to the present.
The Art Gallery of New South Wales is committed to undertaking and publishing provenance research on our collection. This is part of our objective to develop and maintain a collection of works of art and to promote and increase knowledge and appreciation of art. Provenance research helps determine ownership and establish authenticity. It also enables scholars and researchers to better share the story of objects.
Provenance research
Museums and galleries are the custodians of cultural material, preserving the work of yesterday and today for tomorrow.
Complete, unbroken records of ownership are rare, and some works have no surviving recorded history. This is particularly the case when an object dates back not just years or decades, but centuries.
The provenance histories may contain gaps or may not be supported by documentary evidence for a variety of reasons, ranging from an heirloom or a gift passing through generations, to a past owner's desire for anonymity, to the culture and era in which the object was created or changed hands. This missing history does not necessarily mean that the work was stolen or illicitly traded.
Resolving provenance gaps, particularly when they occur in periods of war, conflict, political upheaval or natural disaster, is complicated by the fact that records may have been lost or destroyed.
The Art Gallery evaluates gaps in provenance or undocumented transactions to ensure there is no reasonable cause for concern about the way we acquired the work, nor concern about the transactions or exchanges that took place before the work came into our keeping.
If provenance research raises concerns, the Art Gallery works in partnership with other international institutions and governments to share information. We regularly publish new scholarship on the collection and are committed to making the collection available through exhibition display and online platforms for the benefit of local and global audiences. The collection is available online, and we welcome any information that may relate to the provenance of artworks in the collection.
View the Art Gallery's collection online
Policies and procedures
The Art Gallery's provenance and due diligence research for all proposed acquisitions and incoming loans follows current best practice standards. Such procedures ensure our decisions are legally and ethically sound, responsible and transparent. Our policies are publicly available online, along with links to the many guidelines, conventions and acts that shape them.
View our provenance and due diligence research policy and other policies