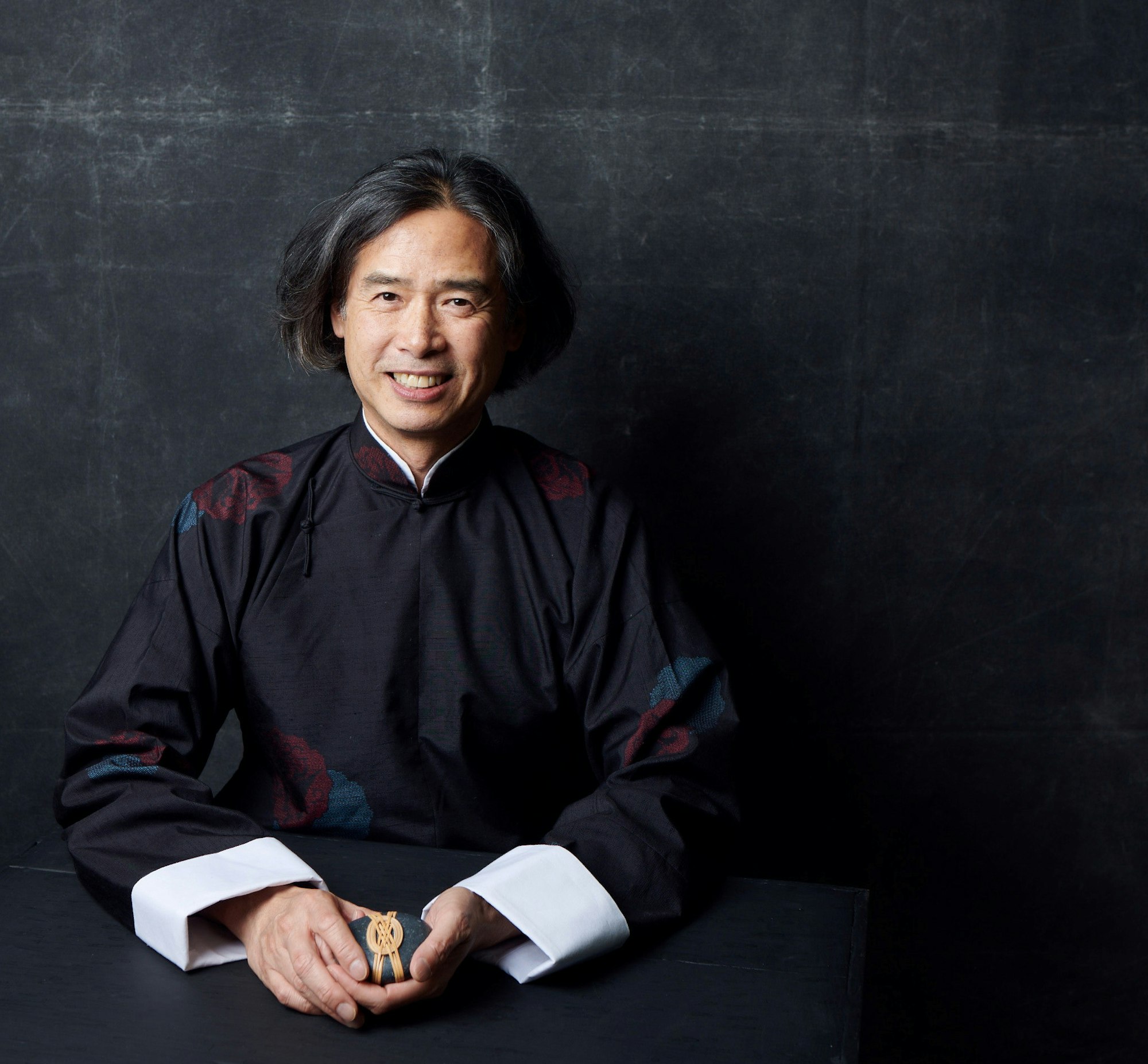 Spirit House
Working with architects SANAA to incorporate his artwork into the external rammed-earth wall of the Art Gallery of New South Wales' new building, Taiwanese–American artist Lee Mingwei has created an intimate and contemplative space for visitors to take a personal journey or even have a spiritual encounter. Nurturing, generosity and reflection are deeply embedded in this experiential installation.
Spirit House was inspired by Lee's experience of asking a Buddhist sculpture in the Art Gallery's collection for guidance when he first visited in 1999, and returning later to give thanks. Visitors are invited to enter the Spirit House and spend time reflecting on their past, present and hopes for the future.
Within the space, a specially commissioned bronze Buddha, created near Taipei by master sculptor Huang Hsin Chung, sits in meditation. Each day a wrapped stone is placed in his hands. If a stone is present, the visitor may take it with them. When it has served its purpose on their journey, they are invited to return the stone, share their story and allow it to accompany someone else. Stories of these experiences can be shared in a book located in the Art Gallery library. If there is no stone, visitors may wish to request the spirit of the Buddha to guide and protect them.  
On display:
North Building, lower level 1