Archives of other galleries, organisations and individuals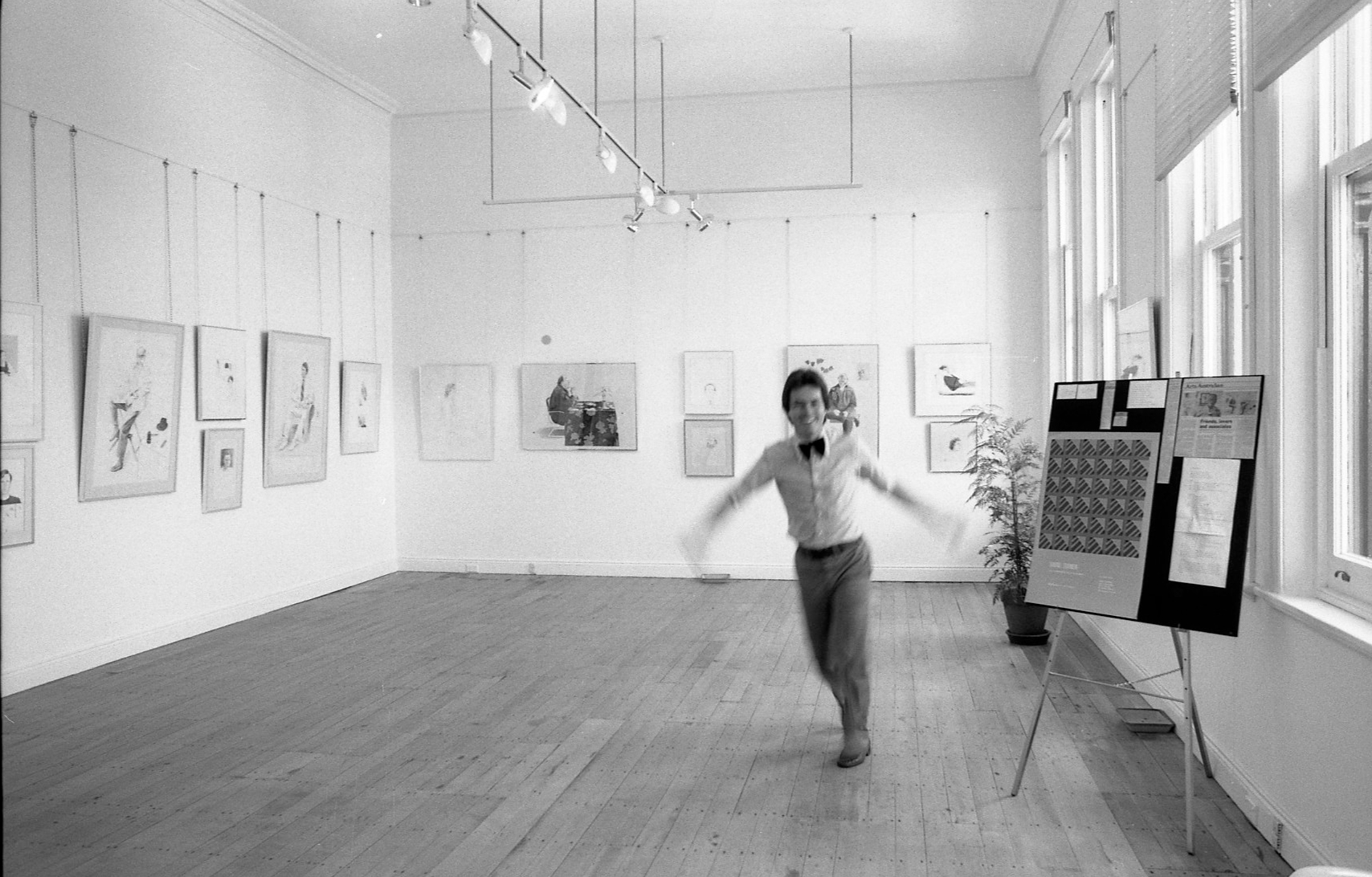 The National Art Archive at the Art Gallery of New South Wales holds invaluable reference material from key names in the Australian art world.
The archive at the Art Gallery has informally collected papers from artists, commercial galleries and other organisations and individuals since the 1960s.
We currently hold the records from dozens of commercial galleries, art societies and other businesses as well as from people in the art world, from curators and conservators to collectors and critics.
Commercial galleries

Art of Man Gallery, Sydney

Australian Fine Arts Gallery, Sydney

Australian Galleries, Sydney

Barry Stern Gallery, Sydney

Bloomfield Galleries, Sydney

Clune Galleries, Sydney

Coventry Gallery, Sydney

David Jones Gallery, Sydney

Eva Breuer Art Dealer, Sydney

Gallery A, Sydney

Garry Anderson Gallery, Sydney

Greenaway Art Gallery, Adelaide

Grosvenor Galleries, Sydney

Helen McEwen Gallery, Sydney

Josef Lebovic Gallery, Sydney

Legge Gallery, Sydney

Macquarie Galleries, Canberra

Macquarie Galleries, Sydney

Mori Gallery, Sydney

Notanda Gallery, Sydney

Painters Gallery, Sydney

Ray Hughes Gallery, Brisbane and Sydney

Rex Irwin Gallery, Sydney

Roslyn Oxley9 Gallery, Sydney

Roz Macallan Gallery, Brisbane

Rubery Bennett Gallery, Sydney

Sedon Galleries, Melbourne

Stuart Art Centre, Alice Springs

Thirty Victoria Street, Sydney

Watters Gallery, Sydney

Woolloomooloo Art Gallery, Sydney

Art societies and businesses

TO Photographic Association

Australian Bookplate Society

Australian Ex Libris Association

Australian Watercolour Institute

Biennale of Sydney

Blake Prize Society

Chee Soon & Fitzgerald

dLux MediaArts

Group 12

Rowe Street Society, Sydney

SA Parker Framing Works

Sculpture Centre, Sydney

Shepherd and Newman Commercial Color and Art Tone Printers, Sydney

Sherman Contemporary Art Foundation

Society of Artists, Sydney

Sydney Art on Paper Fair

Sydney Camera Circle

Sydney Printmakers

Individuals

Allen, Prue

Barkley, Glenn

Batchen, Geoffrey

Bond, Tony

Brand, Michael

Bray, Ross

Brook, Donald

Bunn, Sarah

Campbell, Jean

Campbell, Katherine

Chandler, Susan

Corrigan, Pat

Crookston, Jacqueline

Docking, Gil

Dufour, Gary (with Siné Macpherson)

Fay, Peter

Fox, Paul

France, Christine

Free, Renee

Haines, Robert

Havilah, Lisa

Hobbs, Michael

James, Bruce

Kelly, Betty

Kolenberg, Hendrik

Leggett, Mike

Macpherson, Siné (with Gary Dufour)

Masselos, Jim

McBride, John

McCullough, Tom

McDonald, Frank

McGeachy, Sylvia

McPhee, John

Mendelssohn, Joanna

Mollison, James

Moriarty, Stanley

Newton, Gael

Palmer, Jock

Pearce, Barry

Scarlett, Ken

Stephen, Ann

Sternberg, Goldie and Edward

Thomas, Clarice

Tuckson, Margaret

Watters, Frank

Whitsed Dovey, John

Willoughby, Barry

Worcester, Royal (Roy)

Wrobel, Elinor

Zander, Clarice