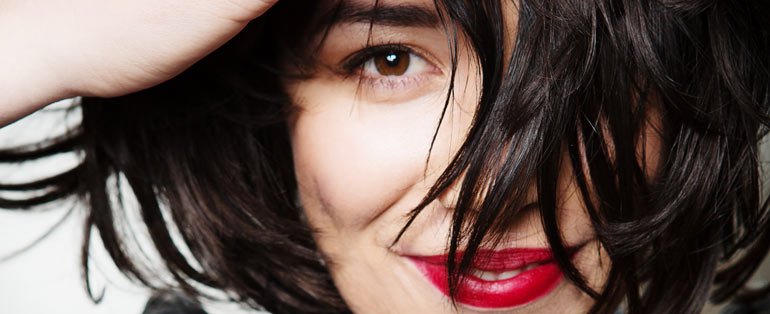 Catch a bright young star of comedy, Gen Fricker
Enjoy the exuberance of gypsy and world music
Gen Fricker is easily one of the brightest young stars on the national comedy circuit. Tonight, she brings her sassy stand-up approach and butter-wouldn't-melt-in-her-mouth smile to illuminate the much-loved Archibald Prize. Before she takes the stage, take a tour of the Pat Brassington exhibition with curator Isobel Parker Philip. While our film program takes a break, enjoy the extraordinary energy of triple ARIA award-winners Monsieur Camembert Quartet, as they brilliantly weave gypsy and world music styles to create an intoxicating blend.
13 September 2017
5.30pm

6pm

Ruisdael, Cuyp and the landscape painters of 17th-century Holland

Duration 1 hour. Domain Theatre. Charges apply.

6.30pm

7.15pm

Tour

Contemporary art guided tour

An introduction to contemporary art highlights in the Gallery

Duration 1 hour. Ticketing and information desk. Free.

Lecture / symposium Film For teachers

Explore new approaches to student learning

Duration 2 hours, 15 minutes. Domain Theatre. Charges apply.

7.30pm

Art After Hours Music Performance

Archibald fever strikes the Gallery

Duration 1 hour. Entrance court. Free.

10pm

Gallery closes (Art After Hours)

Some parts of the Gallery have different hours
Exhibitions
On Wednesdays the Gallery stays open late for Art After Hours*
Displays until 10pm
Cafe until 9.30pm
Restaurant until 9pm
Gallery Shop until 9pm
Members lounge until 9pm
Library and archive until 6.30pm
Courtesy bus runs every 15 mins from 7pm until closing from the Gallery to various locations in the city with proximity to public transportation.