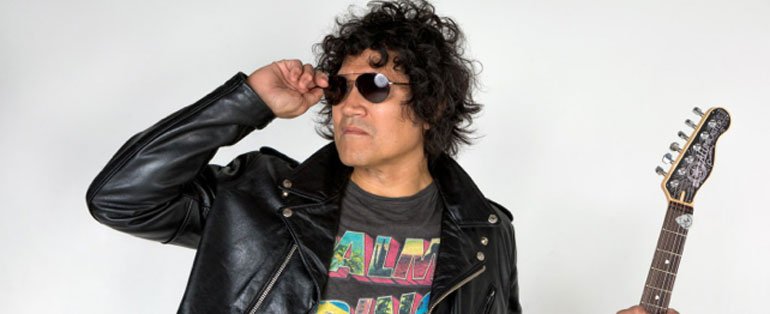 Hear from Phil Ceberano, one of Australia's greatest guitarists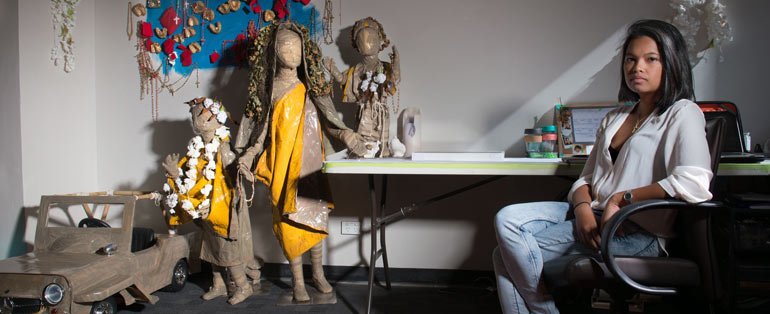 Take part in a workshop with artist Marikit Santiago
Join us for a great night as Art After Hours celebrates Passion and procession: art of the Philippines. Get involved in a free workshop led by artist Marikit Santiago, explore contemporary Filipino art with artist Caroline Garcia, learn about traditional Filipino textiles with curator Matt Cox and enjoy live music with Filipino Hawaiian Australian Phil Ceberano. And if you're interested in Islamic art, you can also book a ticket to a lecture on Persian poetry and miniatures.
18 October 2017
5.30pm

6pm

Art After Hours Workshop

Free artist-led workshop with Marikit Santiago

Duration 1 hour, 30 minutes. Function space. Free.

Lecture / symposium

David Roxburgh and Khadim Ali in conversation with Michael Brand

Duration 1 hour, 30 minutes. Centenary Auditorium. Charges apply.

6.30pm

Art After Hours Celebrity talk

In conversation with curator Paschal Berry

Duration 30 minutes. Entrance court. Free.

7.15pm

Tour

Contemporary art guided tour

An introduction to contemporary art highlights in the Gallery

Duration 1 hour. Ticketing and information desk. Free.

7.30pm

Art After Hours Music Performance

Hear from one of Australia's greatest guitarists

Duration 1 hour. Entrance court. Free.

10pm

Gallery closes (Art After Hours)

Some parts of the Gallery have different hours
Exhibitions
On Wednesdays the Gallery stays open late for Art After Hours*
Displays until 10pm
Cafe until 9.30pm
Restaurant until 9pm
Gallery Shop until 9pm
Members lounge until 9pm
Library and archive until 6.30pm
Courtesy bus runs every 15 mins from 7pm until closing from the Gallery to various locations in the city with proximity to public transportation.