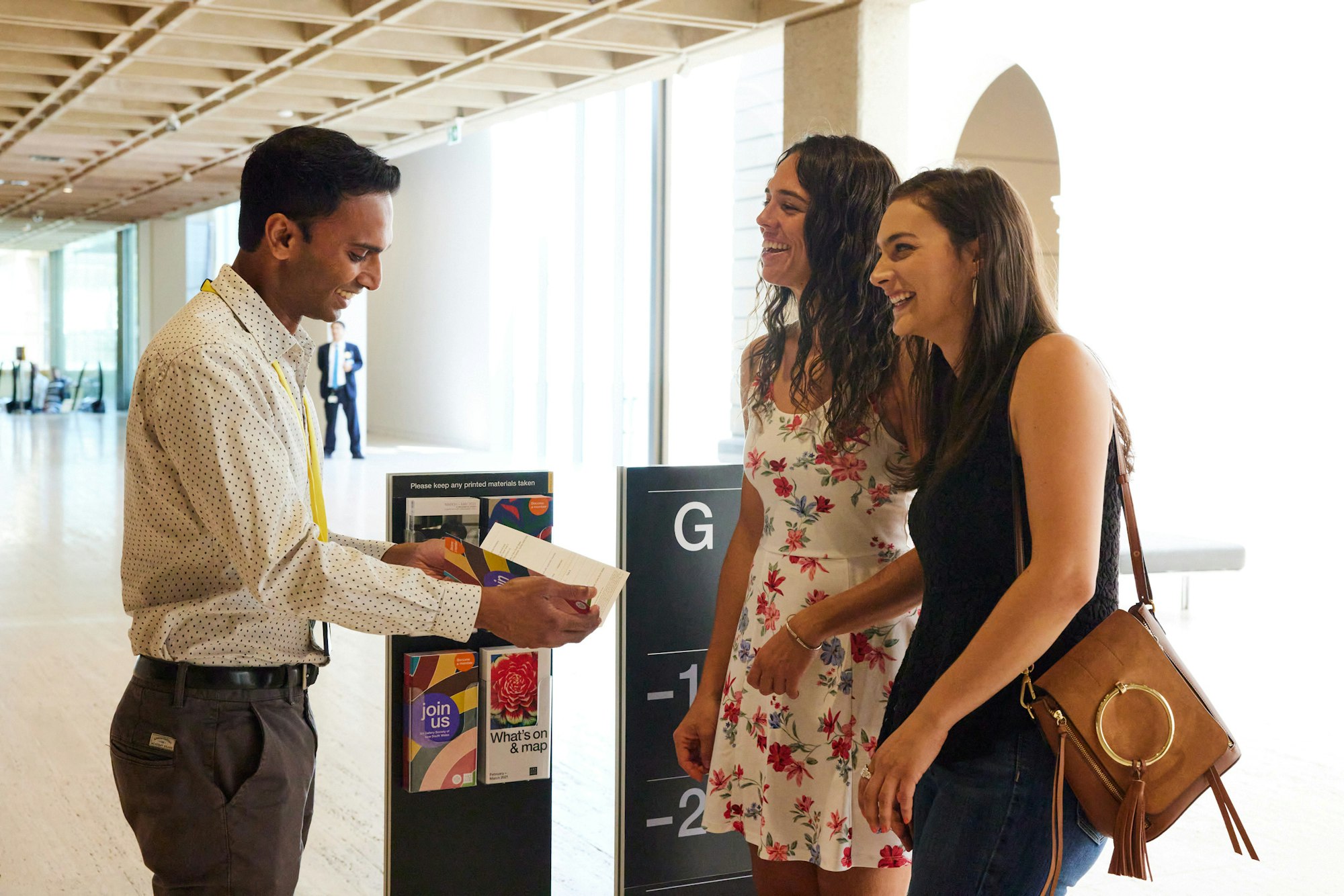 Volunteering at the Art Gallery of NSW
Volunteers are an essential part of the life of the Art Gallery. We currently have approximately 250 volunteers who connect with our visitors and provide vital support to our staff.
There are four groups of volunteers: experience ambassador volunteers, program and events volunteers, behind-the-scenes volunteers and volunteer guides. You can read more about these roles below.
For further information about volunteering at the Art Gallery, please visit our volunteer information website.
If you'd like to register your interest in volunteering, email volunteer@ag.nsw.gov.au
Experience ambassador volunteers

Experience ambassador volunteers provide support to staff and visitors to ensure high-quality visitor experience and service. They volunteer across all front-of-house areas such as the entrance, Members Lounge, membership desk, and our many exhibition spaces.

Program and events volunteers

Program and events volunteers provide staff support during various programs, events and functions throughout the Art Gallery and for our membership organisation, the Art Gallery Society. They volunteer across public, family, community, education and member programs and events.

Behind-the-scenes volunteers

Behind-the-scenes volunteers support various back-of-house operations. This role includes administrative work to assist the Art Gallery and the Art Gallery Society.

Volunteer guides

Volunteer guides are an important link between the Art Gallery and our visitors. They enrich the experience of visitors by actively engaging with them and sharing information about the Gallery, our art collection and our exhibitions.