Bulgari Art Award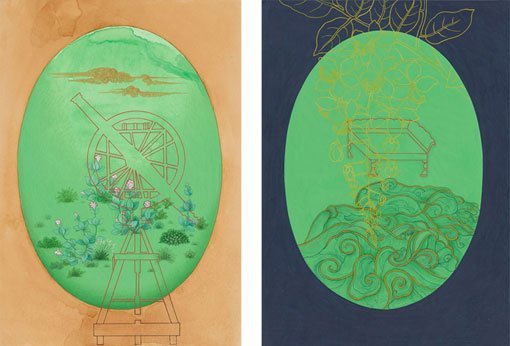 The Bulgari Art Award is an annual award to support contemporary Australian painting.
Each year, the Gallery identifies a significant painting by a mid-career Australian artist to be acquired for the collection.
The award, sponsored by Bulgari, consists of $50,000 for acquisition of the painting and a residency for the artist in Italy valued at $30,000. The total award of $80,000 makes it one of the most valuable art awards in Australia.
2019 winner
Nusra Latif Qureshi Distant plains of gold 2019; Knotting the waves 2019.
Past winners
2017 Tomislav Nikolic Just before the most significant events, people are particularly prone to deny the possibilities of the future. (cause all we're doing is learning how to die) 2014-17
2016 Jude Rae SL 359 2016
2015 Ildiko Kovacs Onda 2015
2014 Daniel Boyd Untitled 2014
2013 Jon Cattapan Imagine a raft: hard rubbish 4+5 2012
2012 Michael Zavros The new Round Room 2010-12
Information for artists
The Bulgari Art Award is not an open competition, like the Archibald, Wynne and Sulman Prizes. You cannot apply to enter.