Anne Landa Award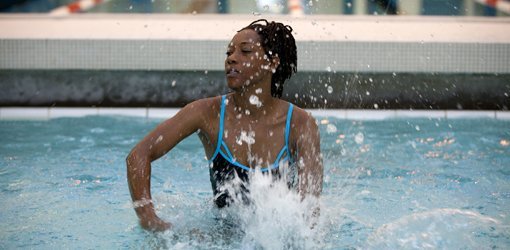 The Anne Landa Award was the first biennial exhibition in Australia for moving image and new media work with an acquisitive award of $25,000. The award was established in honour of Anne Landa, a trustee of the Art Gallery of NSW who died in 2002. Entry to the exhibition and award was by invitation only.
The first two exhibitions in 2004-05 and 2006-07 were selected by a panel comprising an Art Gallery of NSW curator (who compiled the initial short-list of Australian artists), independent curator and the director of the Art Gallery of NSW. In both instances the exhibition was entitled Anne Landa Award for video and new media arts.
The third exhibition, in 2009, adopted a different format. An independent curator, Victoria Lynn, was chosen to curate an exhibition with a unique title and theme – Double take – and included both Australian and international artists. The acquisitive part of the award applied to Australian resident artists only.
The fourth exhibition, in 2011, followed the 2009 format, with Justin Paton curating Unguided tours. However, the acquisitive award part of the award applied to all the artists involved.
The same format and acquisition rules applied to the fifth exhibition, in 2013. Titled The space between us, it was curated by Charlotte Day.
Winning artists and works
Related exhibitions