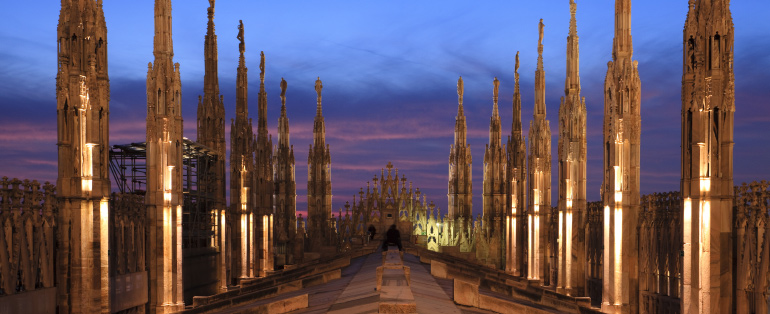 Travel draw 2013
Congratulations to all the winners of this year's Travel Draw!
With a record amount raised for the acquisition of new artworks, we'd like to thank everyone who participated in making this regular highlight of Gallery membership such a huge success.
The winning ticket numbers are:
1st 4210 * 2nd 2566 * 3rd 27375 * 4th 30907 * 5th 29067 * 6th 2501 * 7th 16805 * 8th 38812 * 9th 9585 * 10th 27315 * 11th 22249
---
The Travel Draw is an annual fundraising campaign organised exclusively for Gallery members. It is an occasion to honour members' commitment to the Gallery and, above all, a way to help put art on the walls.
The Art Gallery of NSW does not receive any Government funding for acquisitions for the permanent collection and has not done so for 20 years. It is totally reliant on the generosity of individuals to raise money for artworks, through programs such as The Collection Circle, the Gallery's Foundation and fundraising initiatives such as this.
This year, there were 11 luxury prizes worth more than $60,000 to be won. Our promise to you: ensuring every dollar raised from each ticket purchased goes towards helping the Gallery to acquire works for the collection.
Tickets $6 each • 5 for $25 • 10 for $40 • 20 for $70 • 35 for $100
Entries close midnight, 22 February 2013
Winners drawn 4pm, 27 February 2013
---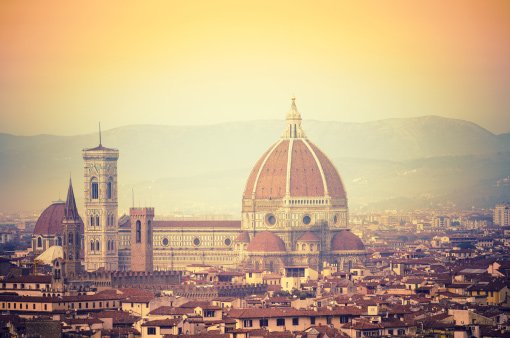 1st prize: La Dolce Vita
Fly Qantas business class
Fly to London with Qantas in the award-winning business class Skybed, the ultimate in style and comfort. Qantas is widely regarded as one of the world's leading long distance airlines and since 1995 has been the principal sponsor of the Yiribana Gallery at the Art Gallery of NSW. Qantas also provides essential support for major international exhibitions at the Gallery.
Courtesy of Qantas
Enjoy the scenery with Rail Plus
Relax and soak in the exquisite scenery of Europe as you travel on its modern and extensive rail network through to Italy. Travel is organised by Rail Plus, Australia's leading international rail specialist, providing booking and ticketing facilities for Europe, USA, Canada, Japan and Australia. With the best range of products and helpful planning tools, Rail Plus will ensure you get the most out of your train travel through Europe.
Courtesy of Rail Plus
Diana Eddy & Associates
Diana Eddy & Associates, specialist in a range of distinctive and independent European hotels, castles, country houses, villas and apartments, has arranged a total of six nights' accommodation* and breakfasts for two in Como, Florence and Milan.
Diana Eddy & Associates
Como
Albergo Terminus, a building rich in history on the shores of Lake Como, is situated in an enviable position in the heart of Como, a short distance from the Cathedral and numerous Roman, medieval and modern monuments. The hotel has 50 rooms, each furnished differently in liberty style, with fabrics of the finest Como silk and equipped with the best facilities. The hotel's cafe/restaurant 'Bar delle Terme', offering all the warmth and atmosphere of a private club and fine traditional Italian cuisine, is a haven for a business lunch or dinner with friends. In good weather, the restaurant service extends to the terrace overlooking the lake. A splendid buffet breakfast is enjoyed in the elegant breakfast room.
Courtesy of Albergo Terminus
Florence
Whythebest? Hotels is a group of six refined and elegant Italian hotels in Florence founded by the Fratini family in December 2010, catering to the demands of the modern traveller. The hotels offer impeccable service and comfort and a cosy atmosphere, in which guests really feel at home. Hotel Santa Maria Novella is situated in the most beautiful and important piazza in the heart of Florence, and close to all major attractions and restaurants. Its ambience is rich in style and refined elegance, thanks to a careful restoration and sumptuous choice of furnishings, enriched with works of art and antique furnishings. Its sister hotel next door, Hotel L'Orologio, aimed at a sophisticated and discerning clientele, is a totally unique property inspired by the world of luxury watches.
Courtesy of Whythebest? Hotels
Milan
Extro Hotels presents Grand Visconti Palace – Milan's first and only city resort, located a few minutes from the city centre. The property boasts a large Italian-style garden, a famous wellness centre with indoor swimming pool and the 'Visavis' bar and refined 'al V piano' restaurant. Uptown Palace is an exclusive property in which elegance, warmth and modernity go hand-in-hand, providing the most seductive of comforts, including Uptown Restaurant – famous for its traditional Italian dishes – and the Up Café, a cosy corner in which to unwind. Extro Hotels is an Italian hotel group with three hotels in Milan that promote the excellence and fantasy of quality Italian hospitality.
Courtesy of Extro Hotels
Prize suite value $28 865
(* Accommodation in Florence is in either Hotel Santa Maria Novella or Hotel L'Orologio, and in Milan, in either Grand Visconti Palace or Uptown Palace on a space-available basis.)
---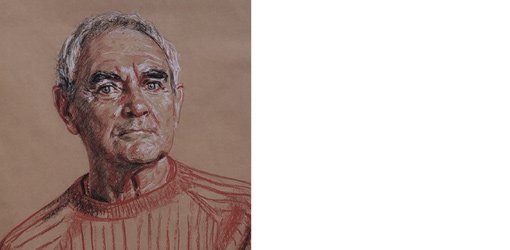 2nd prize: Captured
Private portrait sitting with artist Mathew Lynn
Become the subject of an artwork when you have your portrait drawn by celebrated artist Mathew Lynn. Known through his entries in the Archibald Prize, he has been voted People's Choice winner and has twice been a runner-up in the main competition. Archibald Prize finalist works by Lynn include portraits of actress Anna Volska (2002), artist Wendy Sharpe (2005) and former NSW Premier Neville Wran (2007). Lynn lives and works in Blackheath in the Blue Mountains. He is primarily known as a portrait painter in oils, working on public and private commissions in Australia and the UK. In addition to portraits, he paints and draws landscapes which focus on transitory mood and atmosphere, inspired by where he lives and places visited on his travels in Australia and abroad.
Courtesy of Mathew Lynn
Prize value $10 000
---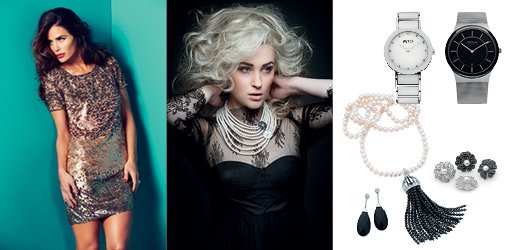 3rd prize: Best in Show
Charlie Brown gift voucher
Update your wardrobe with a $2500 Charlie Brown voucher. One of Australia and New Zealand's leading fashion designers, the Charlie Brown label has become synonymous for featuring high-profile supermodels and international talent, including Linda Evangelista, Helena Christiansen, Sophie Dahl, Jerry Hall, Jodie Kidd, Jade Jagger and Lily Cole. Charlie Brown's seasonal campaigns have also showcased the famous faces of Lara Feltham, Cathy Freeman, Lady Sonia McMahon and former Miss Universe Australia, Laura Dundovic. A major force in the Australian fashion marketplace, opening the first flagship store on Oxford Street, Paddington in 2000, Charlie Brown now has self-titled stores across Australia and New Zealand, and sells strongly in Myer department stores nationally.
Courtesy of Charlie Brown
Jae Black Designs jewellery
Complement your outfit with these timeless pieces from Jae Black Designs. Inspired by Audrey Hepburn, the Audrey Collection from Jae Black Designs offers the perfect accessories for an elegant and sophisticated look. Recreate the classic romance of the 1920s with this four-row white freshwater pearl necklace featuring an elegant Pave CZ flower together with complementing sterling silver Pave CZ flower earrings in black and also white. Then transform your everyday glamour with this white freshwater pearl necklace, featuring a stunning CZ set sterling silver black onyx tassel and matching sterling silver Pave CZ teardrop earrings – perfect with that little black dress!
Courtesy of Jae Black Designs
Bering his and hers watches
Never be late again with these exquisite Danish designed lady's and gentleman's Bering watches. Hers is fashioned from diamond polished, high-tech ceramic and stainless steel featuring a scratch-resistant European sapphire crystal and Swarovski crystal indices. His is crafted from stainless steel, featuring a diamond-polished, high-tech ceramic bezel, scratch-resistant European sapphire crystal and a luxury woven adjustable mesh strap. Both Bering watches incorporate high precision movement and come with a limited lifetime warranty.
Courtesy of Bering
Prize suite value $4995
---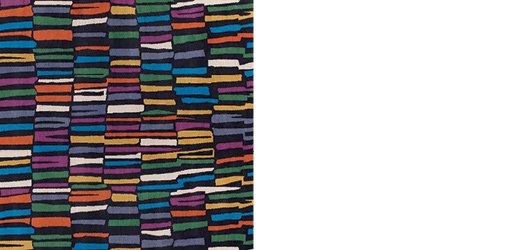 4th prize: Sumptuous elegance
Robyn Cosgrove rug
Create a sumptuous focal point in your home with this exclusively designed 'Diva' Licorice rug from the Robyn Cosgrove Samarkand Collection. Handknotted in Nepal from handcarded and handspun Tibetan Himalayan wool, it measures 185 × 274cm and is a perfect source of inspiration and colour direction for any room. Robyn Cosgrove has over 30 years of experience in the selection and design of fine, handmade rugs. Regarded as Australia's leading specialist handmade rug dealer, her reputation is built on integrity, dedication, knowledge and skill. Combining modern design movements and trends with an extensive global knowledge of traditional and contemporary craftsmanship, Robyn Cosgrove Rugs provides a unique platform of choice of the highest quality and standard.
Courtesy of Robyn Cosgrove Rugs
Prize Value $3500
---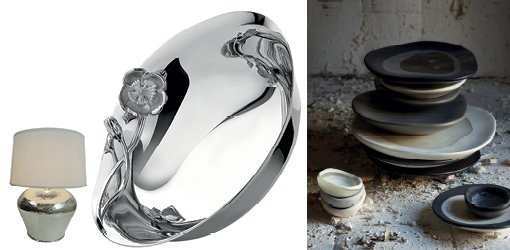 5th Prize: Beautiful home
Dinosaur Designs Earth collection
This beautiful collection of homewares is from Dinosaur Designs' 2012 Earth collection. Designers Stephen Ormandy and Louise Olsen drew inspiration from the earth for this collection, in particular the similarities between rock formations and the human body. The colour palette was inspired by earthen hues found in nature: grey, ivory and brown, with precious metal highlights of silver and bronze. Each piece is handmade by a team of dedicated artisans in the Sydney studio.
Courtesy of Dinosaur Designs
Christofle Anemone bowl
This elegant Christofle Anemone bowl is characterised by a realistically rendered anemone flower and stem cast in the round. The 'Anemone' range had been created exclusively for Paris' Maxim's, the most renowned restaurant of its time, with its exquisite expansion of Art Nouveau themes present from the ceilings and the railings to the table appointments. Christofle's unique creations have anchored its reputation as France's premier silversmith. The Christofle range can be discovered at the Sydney flagship store, 11 Bay Street, Double Bay NSW.
Courtesy of Christofle
Orson & Blake Cordoba silver lamp
Introduce designer luxury into your home with this stunning Cordoba silver lamp finished in polished aluminium with a pleated shade from Orson & Blake. With its store in Surry Hills, Orson & Blake's hand-picked items from artists and designers around the globe provide an exotic collection of fine designed objects, a journey for the senses and a second-to-none experience for those who love to shop for the home.
Courtesy of Orson & Blake
Prize suite value $3015
---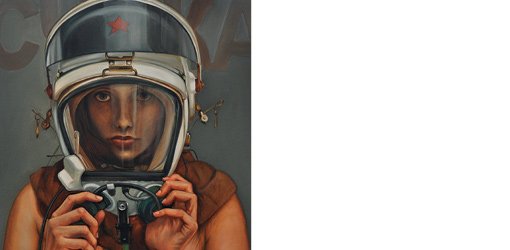 6th prize: Collector
Kathrin Longhurst artwork
Kathrin Longhurst grew up in communist East Germany and settled in Australia in 2000, where her artistic career has flourished. Her work is strongly influenced by her childhood in the GDR, referencing the propaganda posters depicting working-class women. Longhurst subverts the ideological principles of these posters by infusing the fictional women she paints with a glamour and sexiness she so longed to see as a child. Longhurst has been a finalist in numerous awards, including the 2012 Sulman Prize, the Portia Geach Award, the Shirley Hannan National Portrait Prize, the Mosman Art Prize and the WA Black Swan Prize. Her work has been widely collected in Australia and internationally.
Courtesy of Art Equity
Art Equity is Sydney's premier CBD gallery and art consultancy specialising in procuring the very best of Australia's visual culture for private collectors and investors. Through innovative financial structures, Art Equity works with individuals, superannuation funds and companies to incorporate art as part of an overall investment portfolio. Art Equity is a proud sponsor of Contempo at the Art Gallery Society of NSW.
Prize value $3000
---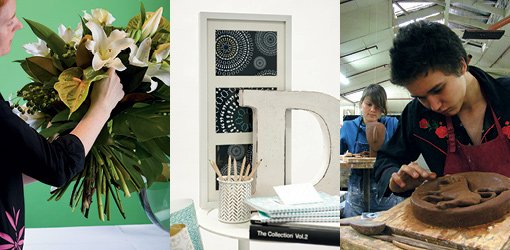 7th prize: The graduate
International School of Colour and Design course for two
Fulfill your creative dreams with the iSTYLE course from the International School of Colour and Design. Over a six-week period, either on-campus in North Sydney or via distance, iSTYLE will introduce you to colour and teach you how to create mood and style in your home. Learn about colour psychology, how to use texture and how to create a colour style board for the home. Whether you want to start a career in design or simply gain a better understanding of colour and design for your own use, ISCD offers a wide selection of courses.
Courtesy of International School of Colour and Design
Tom Bass Introduction to Sculpting course for two
Release the inner sculptor with this Tom Bass sculpting workshop for two. Specially created for the Art Gallery Society of NSW Travel Draw 2013, this workshop will introduce you and a friend to the world of sculpting. Begin with the 'Sculpture in a Day' class and finish your masterpiece in one of the term classes at a later date to suit your diary. You and your friend will also receive a Tom Bass book and a sculptor's apron. No experience necessary.
Courtesy of Tom Bass Sculpture Studio School
Pearsons floristry course for two
Let your passion bloom during this fabulous and fun one-day floristry styling course for two from Pearsons School of Floristry. You and a friend will learn florists' tips and tricks to create your own beautiful floral designs. No experience necessary.
Courtesy of Pearsons School of Floristry
Prize suite value $2240
---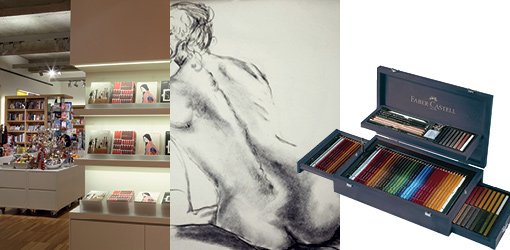 8th prize: Creative expression
Faber-Castell Art & graphic collection
Unleash your creative talents with this exquisite Faber-Castell Art & graphic collection. Presented in a mahogany-stained wooden case, the collection contains 36 Albrecht Dürer watercolour pencils, 36 polychromos pastels, 36 polychromos pencils, PITT monochrome artists' pencils, charcoal and accessories. The Faber-Castell brand belongs to one of the oldest industrial companies in the world. In the hands of the same family for eight generations, it is now the world's leading manufacturer of woodcased pencils. Faber-Castell is a proud sponsor of Kids Club at the Art Gallery Society of NSW.
Courtesy of Faber-Castell
Figure drawing course for two
Enjoy a subscription for two to Drawing the figure at the Art Gallery of NSW and learn fundamental life drawing skills. Inspire yourself with a guided tour of the Gallery's collection before you try your hand working from a live model. Work at your own pace under the instruction of a professional working artist.
Gallery Shop gift voucher
Gather inspiration for your creative endeavours with this Gallery Shop voucher. Go shopping in the newly refurbished space, or visit the online shop, where you'll find the most comprehensive range of art books in Australia, from the practical to the inspirational. The Gallery Shop also has a unique and creative range of merchandise based on the Gallery's collection.
Courtesy of the Gallery Shop
Prize suite value $2145
---
9th prize: Performance art
Sydney Symphony A-reserve Kaleidoscope subscription for two
Enjoy the very best of Sydney Symphony with this A-reserve subscription for two. The internationally-acclaimed Sydney Symphony, resident at the iconic Sydney Opera House, performs more than 180 concerts a year, with some of the world's most illustrious conductors and soloists. One of Australia's leading cultural ambassadors, the Sydney Symphony reflects the vibrancy and uniqueness of this wonderful city.
Courtesy of Sydney Symphony
Belvoir 2013 subscription for two
Experience 'the city's most exciting and beloved theatre' (The Sydney Morning Herald) with a 5-play subscription to Belvoir's 2013 Season. In 2012, Ralph Myers' second year as Belvoir's artistic director again attracted a record number of subscribers. Now, packed with some of Australia's most exciting talent, 2013 is set to continue the trend. Watch Robyn Nevin, Toby Schmitz, Jacqui McKenzie, Brendan Cowell and many others grace Belvoir's stages in 2013.
Courtesy of Belvoir
Sydney Chamber Choir 2013 subscription for two
Savour the sounds of Sydney Chamber Choir with a 2013 subscription for two. One of Australia's finest vocal ensembles, Sydney Chamber Choir performs and records repertoire from the crystalline purity of 16th-century polyphony to the exuberant energy of contemporary works.
Courtesy of Sydney Chamber Choir
Palace Cinemas ticket book
Indulge time and time again with a Palace Cinemas ticket book of ten double passes, and never miss the latest art-house hit again. Palace Cinemas presents a diverse program of carefully selected, quality films from around the world. Indulge in premium wines, coffee and desserts and enjoy the adult ambience of Sydney's finest cinema destinations.
Courtesy of Palace Cinemas
Prize suite value $2090
---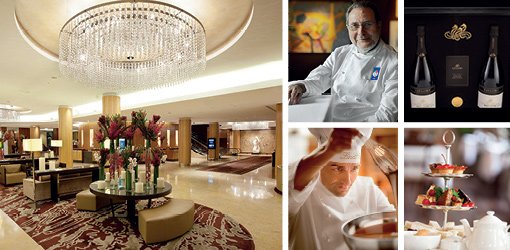 10th prize: Pure indulgence
Night for two at the Sofitel Sydney Wentworth
Relax in a luxurious Prestige Suite at the five-star, heritage-listed Sofitel Sydney Wentworth, located in the heart of Sydney and only a stone's throw from the Art Gallery of NSW, Sydney Opera House and Circular Quay. Awake to full breakfast for two in the Garden Court Restaurant to begin a leisurely day. Sofitel Sydney Wentworth is a proud sponsor of the Art Gallery of NSW.
Courtesy of Sofitel Sydney Wentworth
Buon Ricordo Menu Degustazione and wines for two
Enjoy an evening of warmth and intimacy at Buon Ricordo, one of Sydney's finest Italian restaurants. Delight the senses with the Menu Degustazione and matched wines, allowing you to sample Buon Ricordo's diverse menu, famous for its blend of classical dishes reflecting the traditional, authentic flavours and techniques of Italian cuisine, and owner Armando Percuoco's signature dishes. Buon Ricordo's wine list has won awards for its quality and selection and includes a broad cross-section of fine Italian wines, together with an excellent Australian representation.
Courtesy of Buon Ricordo
Taylors Estate Sparkling Series Ⅰ luxury magnum collector's case
Presented in a beautiful wooden box, this collector's case is strictly limited to 500 units. It contains two limited-edition magnums of Taylors Estate Pinot Noir Chardonnay Brut Cuvée, a personal message from Managing Director, Mitchell Taylor, and Chief Winemaker, Adam Eggins, a unique collector's medallion and a booklet detailing the Taylors Estate Sparkling story. Taylors Wines is a proud sponsor of the Art Gallery Society of NSW.
Courtesy of Taylors Wines
Lindt & Sprüngli luxury chocolate hamper
Enjoy the Lindt & Sprüngli experience with this luxury chocolate hamper packed with some of the finest Lindt & Sprüngli products. The Master Chocolatiers at Lindt & Sprüngli have dedicated 160 years of passion to create the most luxuriously smooth and special chocolate masterpieces.
Courtesy of Lindt & Sprüngli
High tea and an exhibition
Indulge with a decadent high tea experience for two at the Gallery – the perfect finale to an afternoon perusing the current exhibition.
Courtesy of Trippas White Group
Prize suite value $1930
---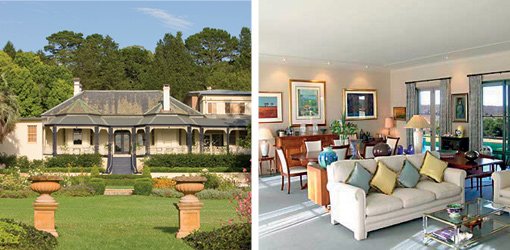 11th prize: Country retreats
Peppers Craigieburn
Unwind with a two-night stay with dinner and breakfast at Peppers Craigieburn. A stunning, luxury, rural property nestled on the outskirts of Bowral in the Southern Highlands, this fully refurbished grand country home is an idyllic and relaxing escape. After enjoying a round of golf on the Peppers Craigieburn private golf course, a stroll in nearby national parks or a tour of the many nearby wineries, retreat on your first night for an intimate dinner with wine in the signature restaurant, Montfort's Dining Room, which has an enviable reputation in the Southern Highlands for fine food and picturesque views overlooking the garden estate.
Courtesy of Peppers Craigieburn
Meadowlake Lodge
Relax over a two-night stay with dinner and breakfast at Meadowlake Lodge. An elegant and serene five-star lodge located in the rolling hills of Milton on the NSW South Coast, Meadowlake Lodge is ideally situated near prestige beaches, stunning walks, the Mollymook Championship golf course and the boutiques of historic Milton. It also boasts its own art gallery, open for guests to peruse the artworks at their leisure. To end your first day, enjoy afternoon tea, evening drinks, and a three-course dinner with wine in this idyllic country lodge.
Courtesy of Meadowlake Lodge
Prize suite value $1770
---
Terms and conditions
Tickets for the AGS Travel Draw 2013 are only available to current members at the time of the draw. AGS councillors, employees and their families are not permitted to enter. The draw will be managed by the Society's auditors and take place at the Art Gallery of New South Wales at 4pm on 27/02/2013. Winners will be notified by telephone and details published in Look magazine 05/2013 and The Sydney Morning Herald on 05/03/2013. Lottery Permit No GOCAU/1398 issued under the provisions of the Lotteries and Art Union Act 1901. Members Travel Draw Art Union is in aid of the Art Gallery Society of NSW. Number of tickets to be sold: 36 000. Promoter: Craig Brush – Executive Director, Art Gallery Society of New South Wales, Art Gallery Road, The Domain, Sydney NSW 2000. All prize certificates and/or vouchers are subject to individual donor terms and conditions and are non-refundable, non-transferable and nor redeemable for cash or other goods or services.
Full donor terms and conditions for all prizes (PDF 39.7 KB)
---
The Art Gallery Society of NSW recognises the generous support of our sponsors and prize donors